The Real Reason Stassi Schroeder Uninvited Vanderpump Rules Stars To Her Italian Wedding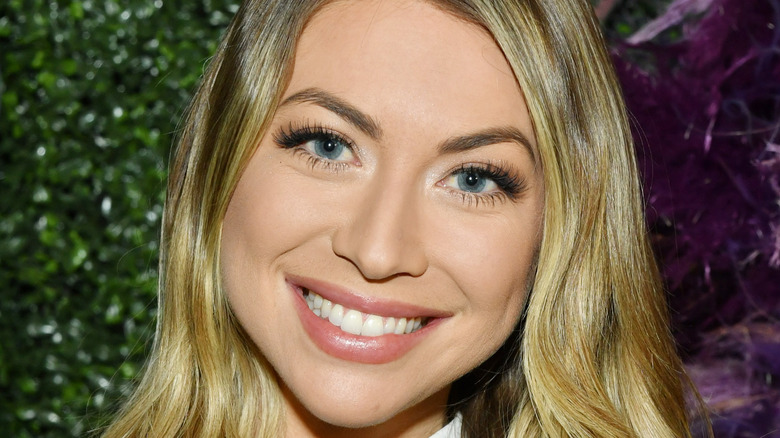 Amy Sussman/Getty Images
When "Vanderpump Rules" first debuted, Stassi Schroeder was everyone's favorite villain they loved to hate. Schroeder wasn't a villain in the traditional sense, but she boldly and candidly spoke her mind every chance she got and it didn't translate well to TV. Dubbed everything from the mean girl to the high-maintenance girlfriend, Schroeder could be a tough pill to swallow, although undeniably always entertaining, per Bustle. 
Alas, no one could exactly disagree when Bravo TV made the call to fire Schroeder due to her racist comments both on her podcast and during interviews, per Variety. While in the past fans found Schroeder's shocking clap-backs and comments peak entertainment, these were simply offensive.
The timing of Schroeder's departure was unfortunate, as fans had just begun to get attached to her new relationship with Beau Clarke and were excited to watch their engagement play out in the following season. Considering how diva-like Schroeder has gotten in the past over her birthdays, fans could only imagine Schroeder in wedding-planning mode, per BuzzFeed.
While it didn't get to air as a dramatic wedding season building to the finale as it did in the case of now-divorced Katie Maloney and Tom Schwartz, fans still got the full scoop. Schroeder and her few guests filled their Instagram stories with snippets from the highly-anticipated wedding that got postponed due to COVID-19, per the Daily Mail. And "Vanderpump Rules" couldn't help but notice who was missing from the festivities.
Stassi Schroeder had to downside her wedding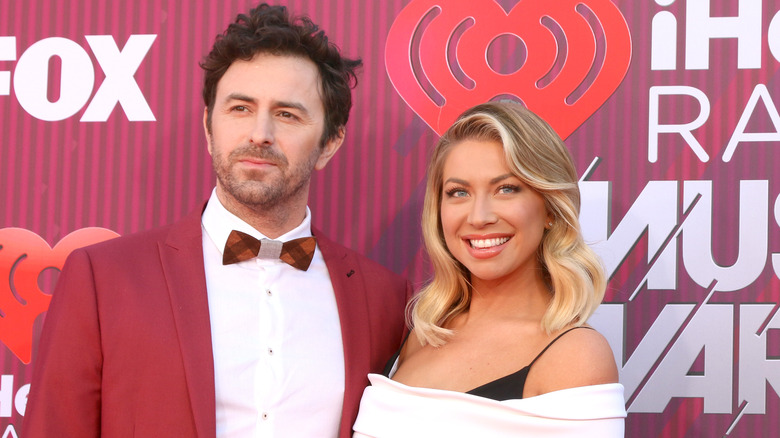 Kathy Hutchins/Shutterstock
Not a detail was missed of Stassi Schroeder's Italian wedding, as fans got to watch every step of the way on social media. Schroeder along with her closest friends and family shared snippets of the whole build-up to the lavish but small wedding in Rome. While fans were happy to see Schroeder's longtime "Vanderpump Rules" bestie Katie Maloney by her side through it all, they couldn't help but notice that she was the only "Vanderpump Rules" star present other than her ex-husband Tom Schwartz. 
Viewers were instantly convinced that this was the result of a mini-drama they desperately needed to know more details about. Well, sorry to disappoint, but Schroeder cleared things all up to Us Weekly. "[We had to] cut 70 percent of the guest list because it's too expensive. Now it is a 35-person wedding in Rome in a location that's meant for a s**t ton of people," Schroeder shared. 
The downsizing of the wedding due to budget is the real reason why so many "Vandeprump Rules" stars got cut, as she explained, saying, "Honestly, everyone's been pretty understanding." Schroeder added, "We sent out an email, like, 'Yo, times are tough, we can't have a 200-person wedding. This doesn't mean that we don't like you, but you're not part of my 35 top people.'" 
Aside from the duo being best friends, Schroeder explained that of course, Maloney made the cut– she is her daughter's godmother after all.