Nate Berkus And Jeremiah Brent Preview Their Next Big Projects - Exclusive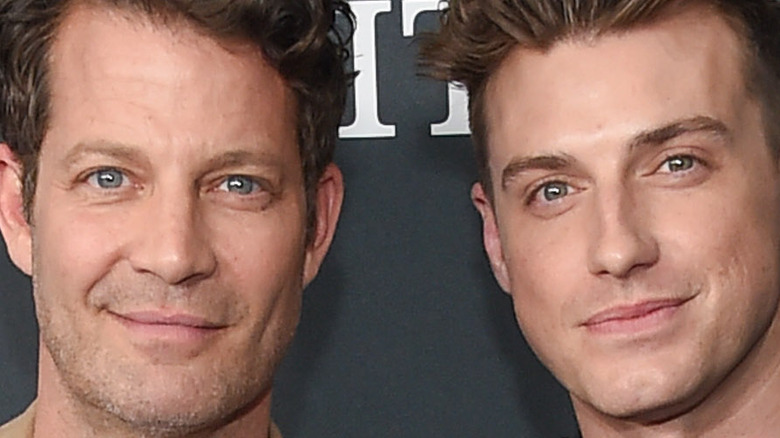 DFree/Shutterstock
Nate Berkus and Jeremiah Brent seem to always be on the move. Whether it's scoping out clients' homes to devise the perfect renovation or exploring their hometown of New York City with their children, Poppy and Oskar, they always seem to have an adventure or discovery planned. And while they've made a name for themselves as interior designers and TV personalities, earning fans with their shows "The Nate & Jeremiah Home Project" (on HGTV) and "Nate & Jeremiah By Design" (on TLC), they're not afraid to expand their brand in new directions. 
Their most recent project — a collaboration with Claritin on the Outsideologist Project, an initiative to encourage families to spend more time outdoors with their kids — moved their focus from interiors to the outdoors and exposing its recreational and educational potential.
All this begs the question: With their focus expanded, what will they do next, and what can we expect to see in their coming TV appearances? In an exclusive interview with The List, Berkus and Brent share more.
The duo is behind a $10,000 sweepstakes to get families outside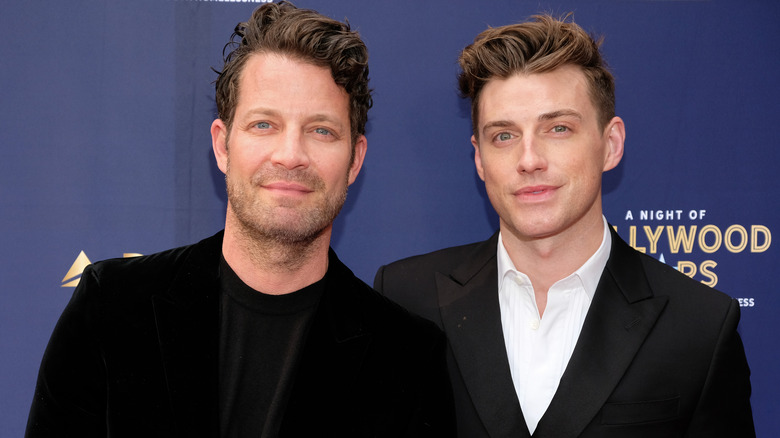 Sarah Morris/Getty Images
Nate Berkus and Jeremiah Brent discovered the past two years that there's nothing like being forced to stay indoors to make them appreciate the outdoors even more. "We realized during the pandemic that some of our very best memories and the best activities we did with our kids were outdoors," Berkus said. The excursions were not only a safe way to give their kids some exercise and a change in scenery, but also offered opportunities for learning and discovery. "The kids love to explore, and they're very precocious," Brent added. "There's an entire world out there and an opportunity to find beauty in everyday things. That's really what this is about."
The duo's outdoors experience has been so positive they've become committed to getting other families outside, too. "One of the things that we found so devastating is there was this study commissioned by the makers of Claritin that 74% of parents said that their kids don't spend as much time outside as they did," Brent said. To encourage families, Berkus and Brent are hosting a $10,000 sweepstakes for a backyard makeover, which includes a virtual consultation with the designers. "It's the perfect time to upgrade the space," Berkus said. "That could be a jungle gym plus all the outdoor furniture. That could even be a hot tub — $10,000 can go a really long way. The fun part is that whoever wins the sweepstakes will get to meet [us] virtually, and we'll help them spend the money."
Expect to see more exterior projects on 'The Nate & Jeremiah Home Project'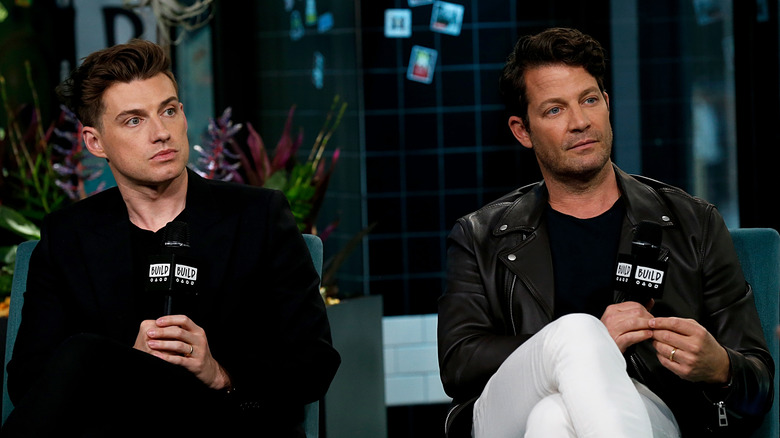 Dominik Bindl/Getty Images
For Nate Berkus and Jeremiah Brent, outdoor family time has become an important part of everyday life. And because they regularly share scenes of their family life on their current show, "The Nate & Jeremiah Home Project," they shared that we'll be seeing more of them doing outdoor designs in the upcoming season. "The exterior is such a huge part of it," Brent said. "We're about to start shooting Season 2 of 'The Nate & Jeremiah Home Project.' The whole point of our show is it's an opportunity for us to meet people [and] tell their stories to their space. But yes, so much of our life is outside, and we've got a lot to share this season."
But this doesn't mean they've abandoned their roots in interior design — creating great indoors spaces is still a passion for the designing couple. "We're going through our own renovation, as usual, because we seem to always be renovating," Brent said. "But it's been a big year, and we're excited to open up our home again with everybody."
Follow Nate and Jeremiah's adventures on Instagram and the Outsideologist Project on Facebook and Instagram.