The Queen's Perfumer Released A Special Scent For Her Platinum Jubilee. Here's What It Smells Like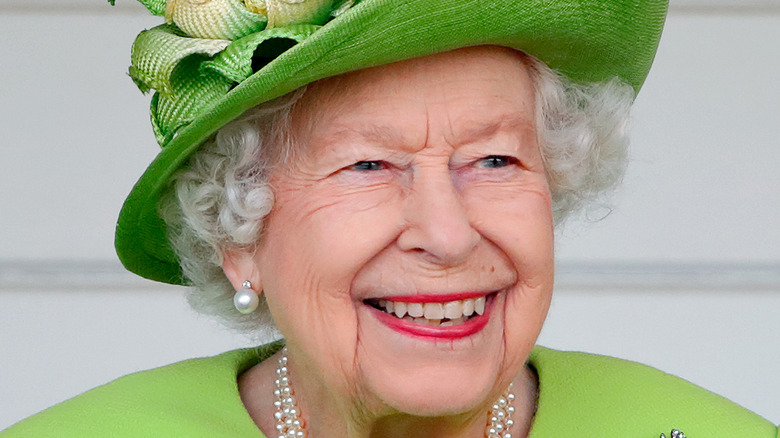 Max Mumby/indigo/Getty Images
The Platinum Jubilee is almost here. While that phrase might not mean a whole lot to you if you're in America, it is a very big deal in England. The event marks Queen Elizabeth's 70th work anniversary, but this isn't just any royal event. It's a full four-day weekend filled with festivities, public events, and celebrations. While there are tons of different ways to get in on the Platinum Jubilee fun, there's now a way that you can tuck a little piece of royal celebration right in your beauty bag. 
In case you're not familiar with the Platinum Jubilee festivities, allow us to break down just how incredible this event will be. The royal celebration brings with it a four-day weekend filled with tons of different festivities. We're talking a performance from Ed Sheeran, an air show, and even the first-ever corgi derby. Yes, you read that correctly.
It is going to be a jam-packed weekend filled with all the things that Elizabeth loves the most, and beauty lovers can get in on the fun as well. The latest announced souvenir could be the most practical yet.
The queen just got her own Platinum Jubilee perfume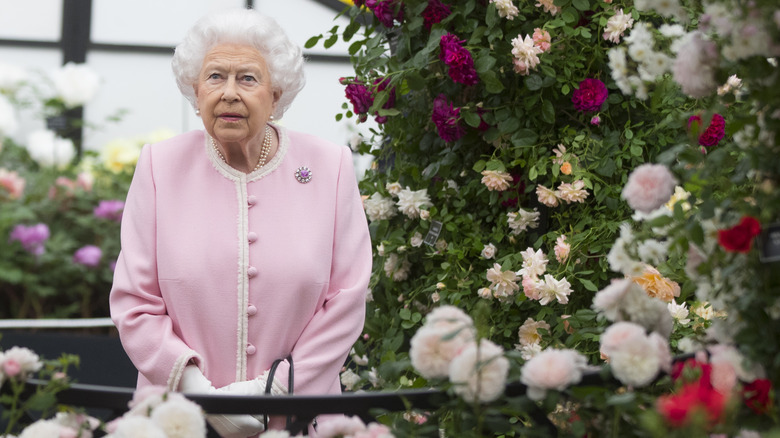 Wpa Pool/Getty Images
With an event the size and significance of the Platinum Jubilee, there are tons of different souvenirs that'll go with it. If you're not looking to stock up on more mugs and t-shirts, then you're in luck because Floris London created a signature scent just for the event. Called Platinum 22 Eau de Parfum, the brand created the limited edition scent with Queen Elizabeth's blessing, according to Town & Country.
Floris London announced the perfume on Instagram, saying that the inspiration for the fragrance "pays homage to Her Majesty's beautiful gardens which surround her UK residences." That means hints of rose, violet, and a little cedarwood. Basically, it's a little bit woody and a little bit sweet, which seems perfect for the event. 
"An amber woody blend of cool orris, oats, blackcurrant and lime, Platinum 22 Eau de Parfum gently yields to the radiant heart notes of rich rose with violet leaves, clary sage, black tea, and a touch of black pepper to add a hint of spice," Floris London's Instagram post reads. "The fragrance then concludes with the warm woody base note of cedarwood enriched by a harmony of smooth amber, musk and tonka bean." Sounds lovely, right? But how much will the festivity-based scent set you back? 
The perfume will set you back more than $200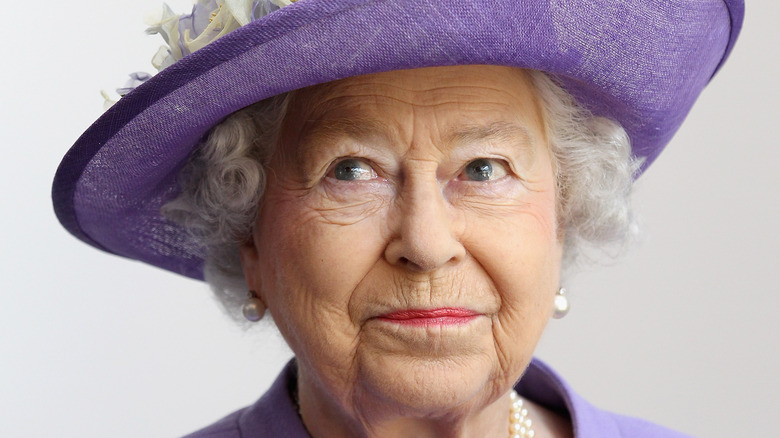 Chris Jackson/Getty Images
If you're looking to stock up on the fragrance, you might not be pleasantly surprised. While there are plenty available on the Floris London website, the perfume is a whopping £200 to purchase (about $250) — because when the event only comes around once in 70 years, the price tag matches it. 
The perfume itself is a 100ml bottle, which is a standard sized fragrance. You'll also get a limited-edition Platinum Jubilee silk scarf with the purchase, according to the brand's Instagram. If you take all of that into consideration, the price is slightly more justified, especially true when you consider that this is very much a royal fragrance.
If the limited edition beauty item is a bit too far out of your budget, you'll be happy to know that there are plenty of other souvenirs made for the day. While they don't all have Queen Elizabeth's stamp of approval, you can snag everything from a corgi embroidery kit to a musical tea tin from the event. After all, there is no wrong way to celebrate.