Bianca A. Santos On What It's Really Like To Work With The Grey's Anatomy Cast - Exclusive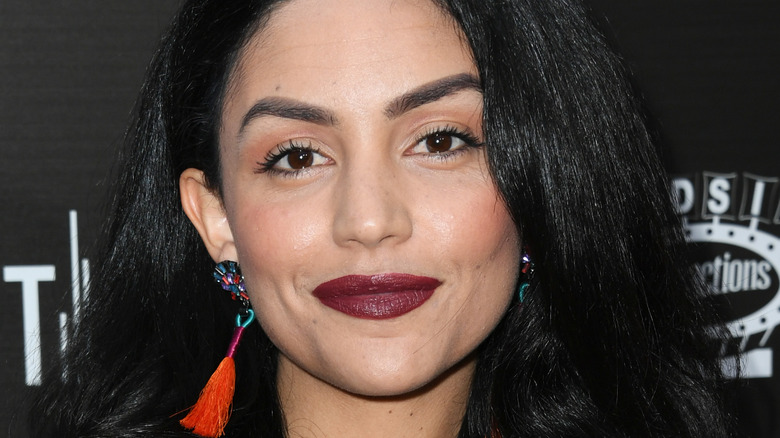 Jon Kopaloff/Getty Images
"Grey's Anatomy" is one of those television series that feels like family. Not only has the show's cast been welcomed into the hearts of viewers around the globe, but so has the show itself. It first premiered on ABC in 2005, making it 17-years-old, and because of this, folks have grown with the show through various phases of life, while the series has launched or furthered countless careers. And while main cast members come and go, perhaps more interestingly, it's been home to an endless number of guest stars throughout the years. After all, Grey Sloan Memorial can't operate without patients!
Sometimes, the guest stars are one-offs, but other times viewers really get to know them over the course of a multi-episode arc. Such is the case for Bianca A. Santos, who's been portraying a pregnant woman named Kristen Clark in a four-episode arc during the show's current 18th season. As explained by Variety, Santos is starring opposite Cedric Sanders as Kristen's husband, Simon Clark. The two wind up at Grey Sloan Memorial when Simon experiences complications with his cancer and chemotherapy treatments, but the weight of her husband's health is adding extra pressure on a late-stage Kristen.
What's clear on the TV screen is how well Santos and Sanders work together, but thanks to an exclusive interview with The List, we now also know what it was like for Santos to work with the rest of the "Grey's Anatomy" cast.
Bianca described her 'Grey's Anatomy' time as 'iconic'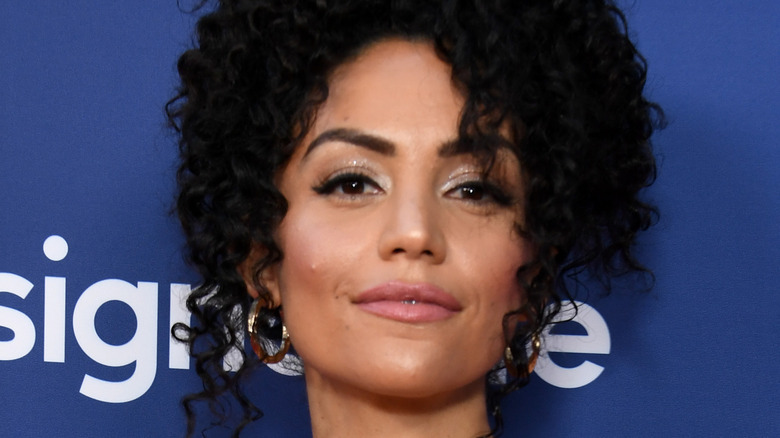 Jon Kopaloff/Getty Images
Many "Grey's Anatomy" cast members are worth a lot, with their acting chops proving why they were hired for the show. But how are they to work with? As explained by Bianca A. Santos, whose prior credits include "The Fosters" and "Ouija," the cast is just as fun to work with as they appear when not saving patients from life-threatening scenarios.
"It was intimidating coming onto the scene, but they're so good at what they do, and they're really warm and welcoming," Santos explained to The List. "It made joining something so incredibly iconic really easy to be a part of, which I'm grateful for." In fact, Santos said that the "only word we can use" to describe the series is "iconic," which, of course, is partially thanks to the cast.
"I really got to work with a lot of [them], which was so exciting for me," Santos added of having been on the show for four episodes. "I got to work with Chris Carmack and Camilla [Luddington] ... [and] two out of three originals ... I got to work with Jim [Pickens, Jr.] and Chandra [Wilson]. She directed the episode that [came out on May 19]," the actress explained. As noted by People, Wilson — the show's own Miranda Bailey — has held her role for all 18 seasons the show has been on the air, and she doesn't want to leave it until her character has been fully realized. Now, Santos has been part of that journey.
"Grey's Anatomy" airs Thursdays at 9 p.m. ET on ABC.