Inside Britney Spears' Unexpected Connection To Ray Liotta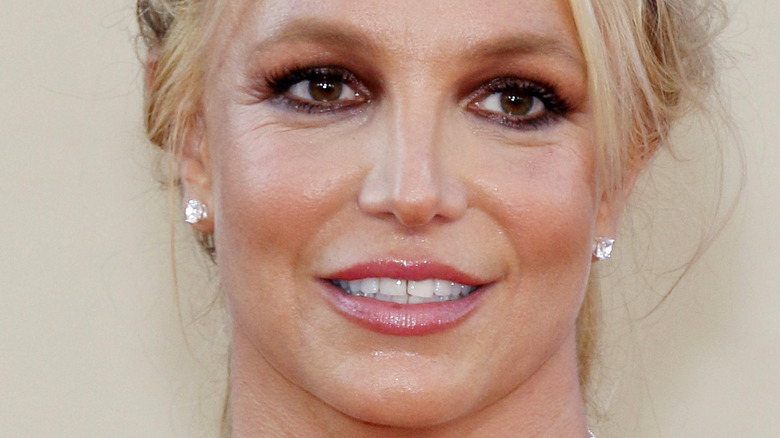 Tinseltown/Shutterstock
The legendary actor Ray Liotta, best known for his portrayal of the character Henry Hill in the film "Goodfellas," has died at the age of 67 (via People). The Emmy Award-winning actor, who got his start in soap operas, passed away in his sleep in the Dominican Republic. A source told the publication that foul play is not suspected at this time.
Following his death, celebrities came forward to offer their condolences. Jennifer Lopez was one of his many co-stars who issued heartfelt statements. "Ray was my partner in crime on 'Shades of Blue' ... the first thing that comes to mind is he was so kind to my children. Ray was the epitome of a tough guy who was all mushy on the inside ... I guess that's what made him such a compelling actor to watch. The original Goodfella," Lopez shared on Instagram
His co-star in "Goodfellas," Robert De Niro, shared in a statement, "I was very saddened to learn of Ray's passing. He is way too way young to have left us. May he Rest in Peace" (via E! News).
Many of the celebs offering their condolences had a unique connection Liotta. However, one pop star who you may think would be several degrees of separation from him actually has a fascinating connection to the actor.
Both stars once called the same place home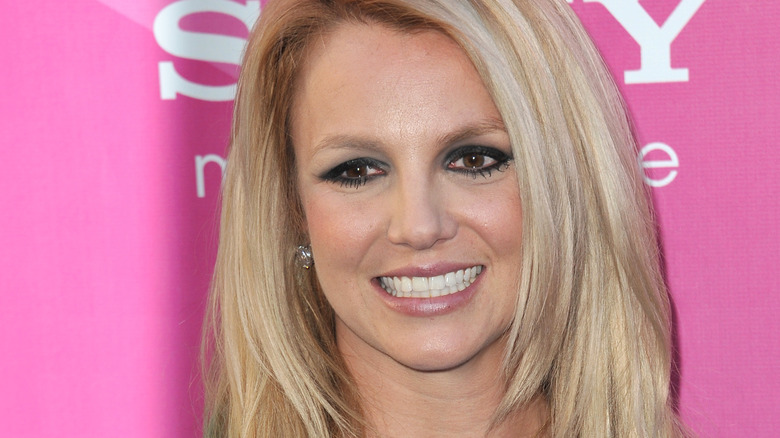 Jaguar PS/Shutterstock
It has been an up and down year for Britney Spears, who has celebrated her freedom from a conservatorship at the hands of her father and the United States legal system, only to suffer a heartbreaking miscarriage of her "miracle baby" (via Variety). She has gone through every kind of emotion over the last several months.
Interestingly enough, Spears has a connection to another tragedy that recently occurred. Though it appears Ray Liotta and Spears rarely crossed paths socially, they walked the same path at a beautiful home in the Pacific Palisades.
Spears moved into the late Liotta's previous home back in 2007, following her divorce from Kevin Federline (via the Irish Examiner). She ditched her digs in Beverly Hills for Liotta's $8 million, five-bedroom Mediterranean-style home near the ocean. Spears fell in love with it immediately, putting in an offer a mere 40 minutes after touring the joint.
While they may not have spent any time together, Spears has a special connection to the late "Goodfellas" star.
Other celebrities who have this kind of connection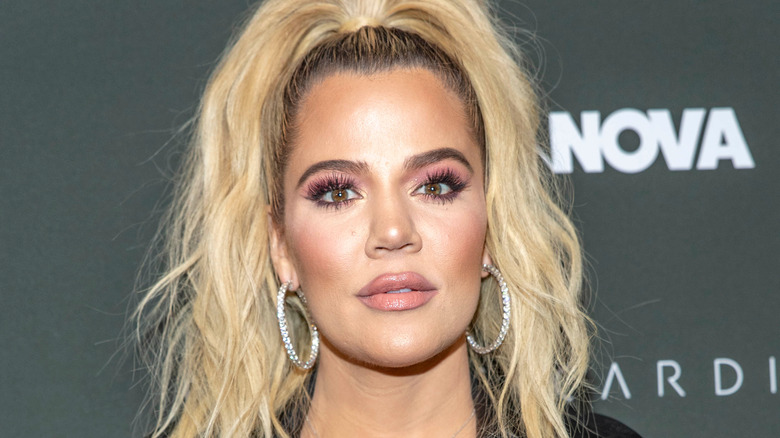 Eugene Powers/Shutterstock
Britney Spears isn't the only celebrity to have bought a home from another celebrity. According to Good Housekeeping, Justin Bieber once bought Khloé Kardashian's Calabasas home for $7.2 million. Like Ray Liotta's Pacific Palisades house that Spears purchased, Kardashian's home was also a Mediterranean-style home (via Irish Examiner). However, unlike Liotta and Spears, Bieber and Kardashian actually have been seen hanging out together.
In fact, Kardashian was seen in February at Bieber's afterparty, following his Super Bowl weekend performance in West Hollywood (via Just Jared). Other instances of celebrities moving into other celebrity homes includes Chrissy Teigen and John Legend moving into Rihanna's $14.1 million Beverly Hills home and Eddie Murphy buying Cher's home in the 1980s. In one case, Alexander Skarsgård's former house went from being owned by Rooney Mara to then Kelly Osbourne. It seems a cool thing in Hollywood is to not only have a nice house, but one that was formerly owned by another A-lister.