HGTV's Erin Napier Gets Candid About Parenting As A TV Personality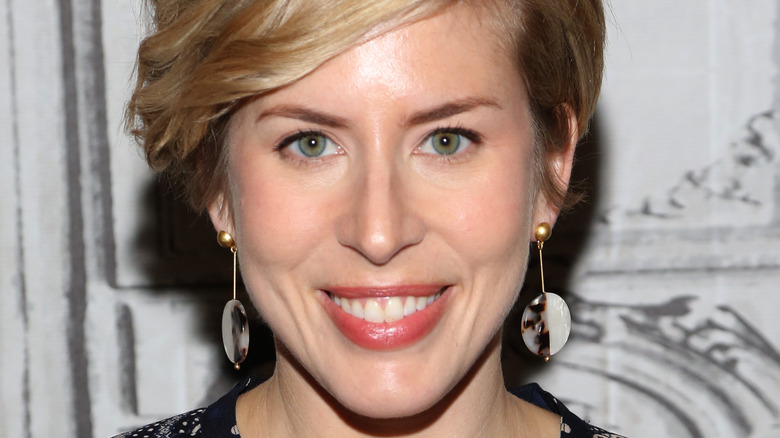 Manny Carabel/Getty Images
Being on television might seem fun and glamorous on the surface, but it comes with plenty of drawbacks too. HGTV star Erin Napier recently revealed the terrifying reason a stranger moved to her town, sharing with Instagram followers how a stalker had relocated to Laurel to be closer to her daughter, Helen. "He had bought a house a block from ours and was living in it with nothing but a suitcase and these toys for when my 3 year old daughter 'comes over to visit,'" she revealed. The reality star previously opened up about the decision she and her husband, co-star Ben Napier, made to keep their daughter's face off social media. 
According to People, Erin explained in an Instagram Story, "It's an awful feeling to have millions of people pick apart an image of your baby's face." She continued, "It's an awful feeling to see a photo of your child used to promote some sort of overseas kids clothing company. It's unsettling when strangers visiting Laurel to see our Home Town (thank y'all for doing that, btw) see her out with a grandmother and reach out to embrace her when she doesn't know them." The HGTV star went on to clarify that it's their job to protect Helen, and she doesn't owe "Home Town" fans anything since doing it isn't the little girl's choice.
Although the Napiers' careers are beneficial to their children, appearing on a hit show can also make it tougher to carve out family time. 
The Home Town star spends as much time with her kids as possible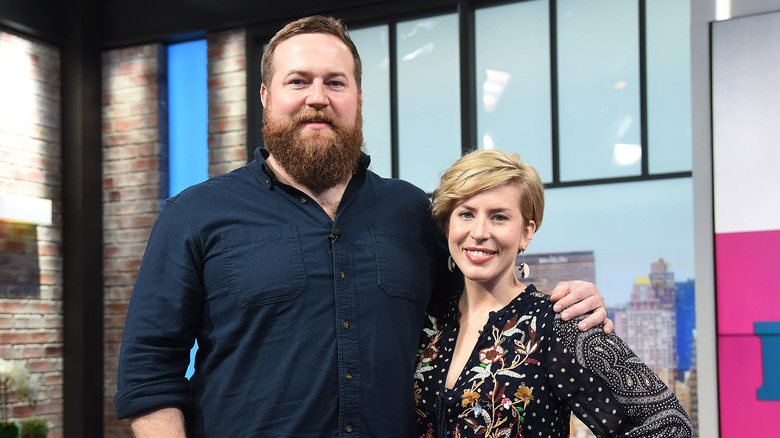 Gary Gershoff/Getty Images
During an appearance on "Today," reality star Erin Napier shared that she encourages her daughters to play outside rather than being stuck to screens, despite their parents' jobs. As for how the busy "Home Town" star juggles a demanding career and being a mother, Erin opined, "You've got to have great grandmothers. And we have an awesome nanny — it was my babysitter when I was little." In fact, the woman in question is "like family" to the Napiers. Moreover, even when they're in the thick of filming their hit HGTV show, Erin and her husband Ben Napier make sure they come home each day to spend lunchtime with their children. 
Likewise, "we see them at least once or twice between eight and five." Erin acknowledged they can't necessarily be a normal family, because of their work, but she and Ben do their best to make it as comfortable as possible for everybody. "It's a very strange career we found ourselves in, and we want the girls to be a part of our life in every way," the dedicated mom shared. At least the show is profitable since Ben and Erin from "Home Town" are actually worth a considerable amount these days. It's worth noting things could have turned out entirely differently for the beloved couple, though, since they told People there was a moment, immediately after finishing college, the Napiers considered not moving back to Laurel.