How The May 30 New Moon Will Affect You If You're An Aries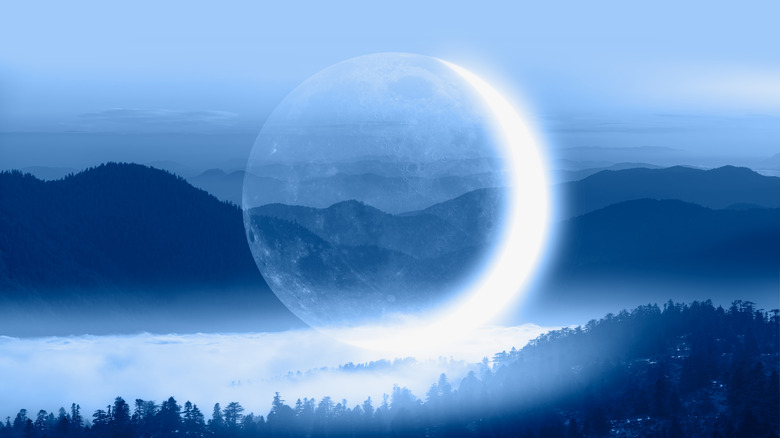 muratart/Shutterstock
As the month of May winds down, a new lunar cycle begins. The new moon on May 30, 2022, officially kicks off Gemini season. According to Woman & Home, the new moon will bring a change of energy and focus — and maybe even a bit of peace following an intense set of eclipses. 
The new moon in Gemini is set to begin at 7:29 a.m. EST. Gemini is known for bringing fun and light vibes, which is perfect as we begin to enjoy the warmer weather and outdoor activities that come with the late spring and summer seasons.
However, not everything should feel relaxed. The new moon will also be an optimal time to plan out future goals and tackle the projects and plans you've been putting off in the weeks and months prior to Gemini season.
Per Nylon, this month's new moon will encourage members of the zodiac to focus on communication, whether that be the ways in which we communicate (such as in-person, text, social media, and video chat) or the words that we use while expressing ourselves.
For Aries, communication will be key during the new moon.
Aries should focus on communication during the new moon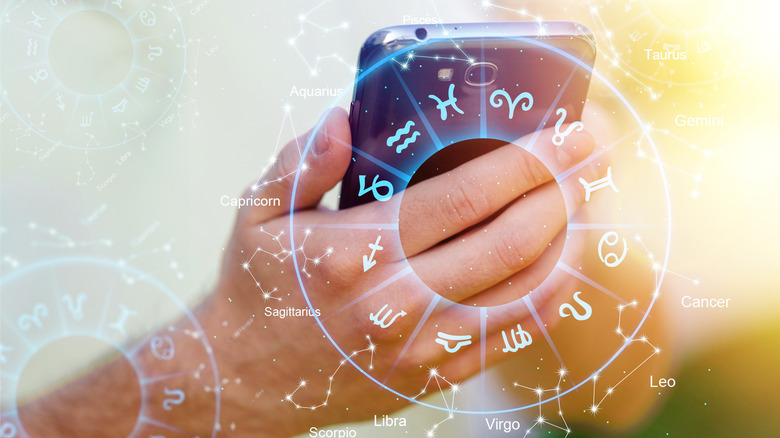 Billion Photos/Shutterstock
If you were born under the sign of Aries (March 21 to April 19), the new moon on May 30 will open up lines of communication for you (via Bustle). The vibes from the lunation will give you the confidence to be ready for tough conversations. It's time to tell your truth, and, if there's anything you've been holding back, it could be a good time to let go, get some closure, and release what's been on your mind.
In addition, Woman & Home reveals that Aries may also be ready to share stories and ideas during the new moon. Perhaps you've been hoping to write a book. Now's the time to start the planning and writing process. Let your creativity flow free. 
Meanwhile, Allure notes that, if Aries has been having any issues with friends, they should finally be resolved toward the end of the month. May is said to end with positive energy for the fire sign, who should look to practice gratitude during the new moon.
Relationships will also be a focus for Aries during this time.
Aries' relationships could thrive during the new moon on May 30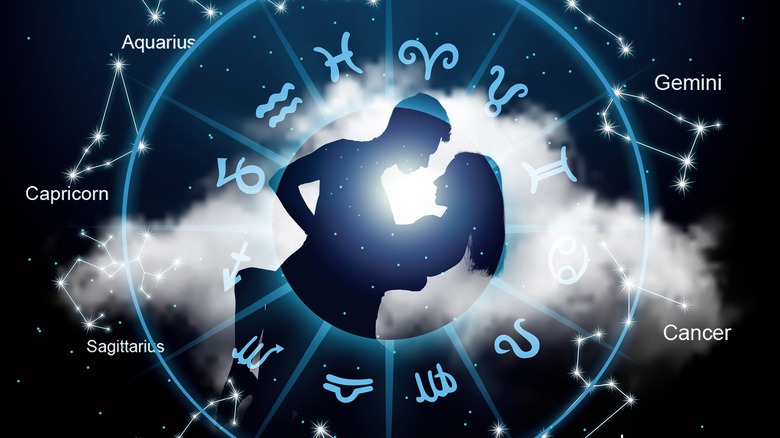 Billion Photos/Shutterstock
The new moon on May 30 will be a time for Aries to examine their relationships, and a new partnership could come into play. Elle reveals that Aries may feel playful when it comes to their love life, whether that means adding spice to an existing romance or looking for a fun, new relationship. 
If you're unattached, don't be afraid to open up if you feel an attraction to someone. While you may simply find a fling, there's also a chance that a lasting partnership could be born from any new connections you find during the new moon.
Metro reveals that Aries' tarot card for the new moon in Gemini is the Two of Cups, which suggests that important connections can and will be made during the lunation. That could result in forming strong new relationships as well as strengthening already-established ones.
It appears that Aries will have a lot to look forward to during the new moon on May 30, and it could prove to be a time of great accomplishment and romance for the fire sign.