How The May 30 New Moon Will Affect You If You're A Leo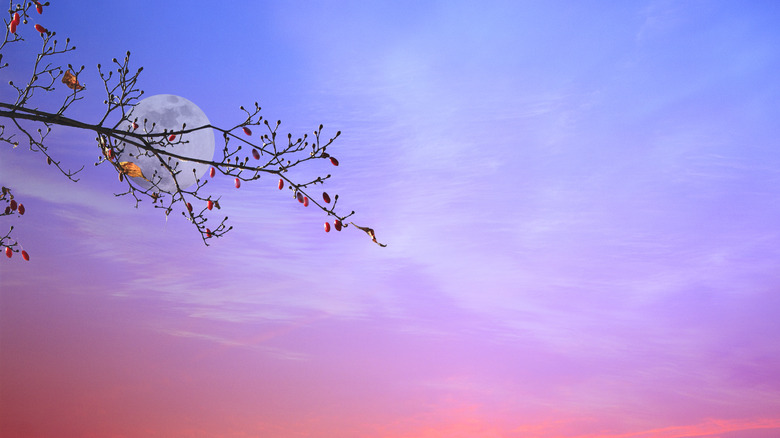 SUNG YOON JO/Shutterstock
While you may still be reeling from Mercury being in retrograde (don't worry, it turns direct on June 3, 2022), there are no breaks as a jam-packed Gemini (May 21-June 21) is upon us. Things are getting kicked off with the new moon on May 30, 2022. Well, this moon cycle is a lot less dramatic than the multiple eclipses everyone dealt with in the last cycle, per Allure. This new moon offers a safe refuge from the intensity of Mercury turning retrograde. 
You may have been experiencing heightened emotions and uncertainty, or some days may have just felt like an ode to Murphy's law. Well, May 30, 2022's new moon is the perfect opportunity to take a step back and a deep breath while you're at it. While a full moon represents the end of a moon cycle, a new moon represents the promise of a new one beginning. 
New moons are the perfect time to check in with yourself and ask important questions; are you happy with how you spent this past moon cycle? Was it productive? Did you achieve what you wanted to? But more importantly, it's a time to discover some answers. Answers to what you want the next moon cycle to look like. A new moon is a time for manifesting and setting intentions for days to come, per mindbodygreen. With so much powerful new moon energy in the air, sometimes it helps to understand how it relates to your zodiac sign.
Adventure is calling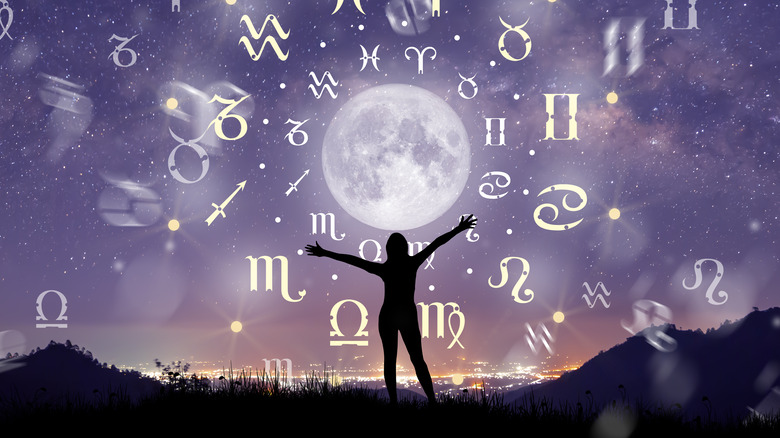 PeachShutterStock/Shutterstock
This new moon is a fun one for you, Leo (July 23 – August 22). But before getting into all of the excitement, there's some housekeeping you need to do. Mercury retrograde has had you reflecting on who you are and who you want to be, this mercury retrograde has had a way of throwing everyone into lingering on their past and what led them to where they are today so you aren't alone. But, this reflection has had you wondering if it's time for a change. 
Well, according to InStyle, Mars and Jupiter happen to conjunct in your ninth house of adventure on this new moon. Heed your inner desires to make a bold move and take a risk. This could mean a change in your career path or even just an emotional awakening. But don't be afraid to try something new and jump on new opportunities. New moons are known for being a great time to pursue something, whether that's as small as having a salon appointment for a new hairdo or booking a flight for that day. Considering the fact that adventure is in the air and summer is beckoning, perhaps it's time to finally book that trip deal you've been eyeing up all month? 
Cosmopolitan urges you to not only have fun with this desire for change but ask yourself the hard-hitting questions of what you want your legacy to be and what you want to leave behind. But don't worry, there's still time for a lot of fun on this new moon.
Phone a friend this new moon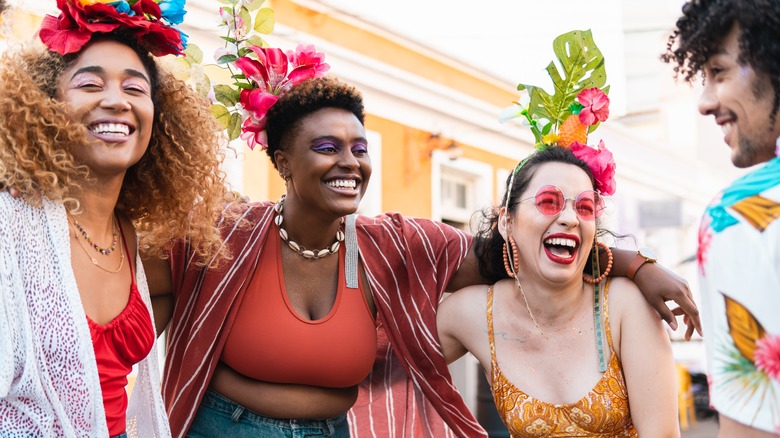 Vergani Fotografia/Shutterstock
Now, let's get to what you do best, Leo; and that's flexing your social butterfly wings. The May 30 new moon lands in your eleventh house of friendship, giving you the perfect excuse to spend as much quality time with your friends as you can, per Woman & Home Magazine. Under a new moon, it's important to fill your cup with what makes you happiest to allow you to harness its energy in a productive way. Well, count yourself lucky, because the best way for you to spend this new moon is surrounded by your besties. 
You love meeting people, and you do it so well Leo. But, sometimes you can leave your trusty closest friends behind. Bustle reminds you to use this new moon to plan a mini-reunion or reach out to a friend you haven't spoken to in a while. As Mercury retrograde has you reflecting on the past, speaking to someone that was part of it could help you see things clearer or recognize how far you've all come. Whoever you choose to reach out to, be intentional about it. Use the new moon's energy to harness a healthy happy re-commitment to the people that you didn't realize you've been missing. Nothing can leave you smiling as hard as quality time spent with someone reminiscing on your cringiest moments of the past. Hold on to that feeling going into the new moon cycle.