Grey's Anatomy's Bianca A. Santos On How The Fosters Changed Her Career - Exclusive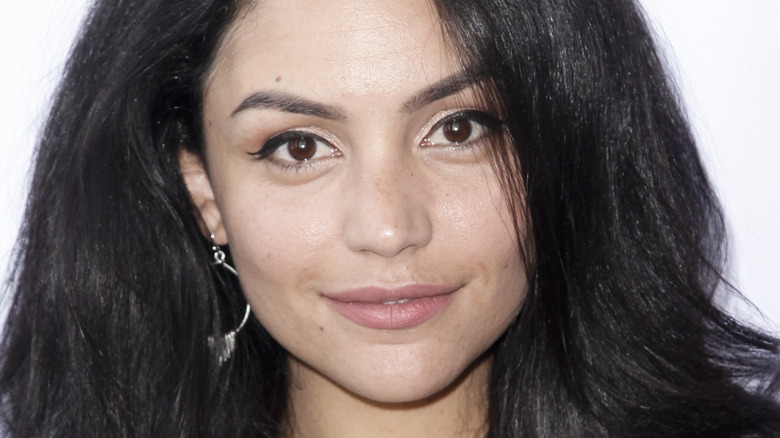 Tibrina Hobson/Getty Images
The "Grey's Anatomy" timeline can be confusing to viewers who haven't seen the show in its entirety, but sometimes it's nice to tune into the medical drama and be simply enthralled in the episodic medical cases rocking Grey Sloan Memorial Hospital. After all, the show has given rise to many actors thanks to these revolving and recurring roles. Starring in a four-episode arc this season is none other than Bianca A. Santos, the actress known for her parts on "The Fosters" and "Ouija," among other projects.
In the Shonda Rhimes-created series, Santos is Kristen Clark, a pregnant woman married to Cedric Sanders' character Simon Clark (via Variety). Simon is admitted to Grey Sloan for cancer and chemotherapy complications, while Kristen, who is late in her pregnancy, is suffering ample stress from the circumstances that soon affect her physically. As such, viewers are left on the edges of their seats as Simon and Kristen struggle through their stay at the hospital.
While "Grey's Anatomy" has allowed Santos to shine and explore a wide breadth of her acting talents, she'll always credit "The Fosters" for her continued success. After all, it was her first professional acting experience, and, as she noted in an exclusive interview with The List, it helped her grow into the actor she always wanted to be.
Bianca A. Santos' evolution on the screen 'has been awesome'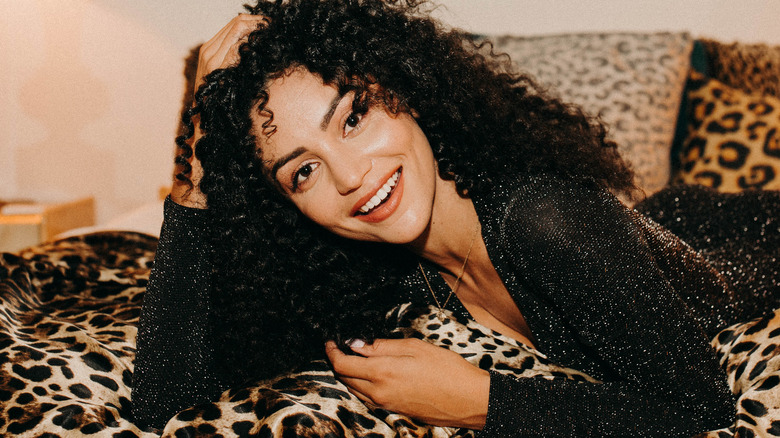 Lisandra Vasque
In The List's interview with Bianca A. Santos, the actress revealed not only what it's really like to work with the "Grey's Anatomy" cast but also how her career has changed since playing Lexi Rivera on "The Fosters" from 2013 to 2016. Moreover, what makes her experience so unique, she said, actually resides in the characters she's portrayed. 
"I did start off playing [someone who was] 15 [on 'The Fosters'] and now [I'm a] pregnant woman having a baby [on 'Grey's Anatomy']. It's the circle of life playing out. It's been awesome," Santos explained to The List. "The journey itself has been interesting. What I've felt personally is that there's a drop off in stories being told in your 20s," the star added, "and that's such a special time of life where I feel like, now, we're coming of age in our 20s. I want our industry to tell more stories in our 20s." 
While the industry needs more stories for viewers in this decade, "The Fosters," as a coming-of-age series for teenagers, propelled Santos and prepared her to play these older characters by giving her experience in a younger role. She's grown in more ways from the experience too, she said.
Bianca A. Santos made lifelong friends while working on 'The Fosters'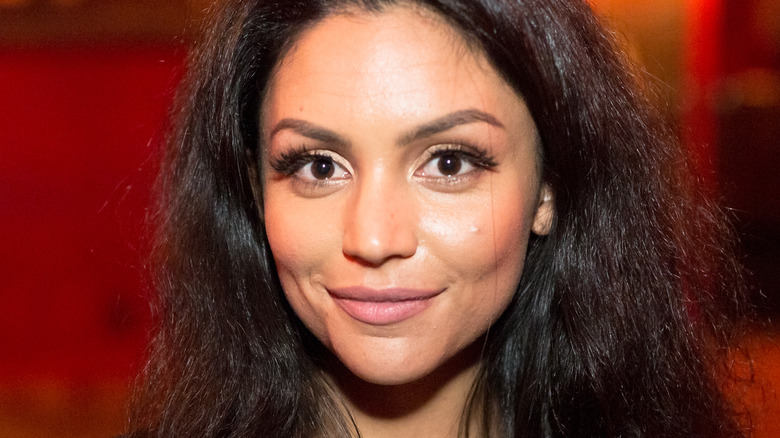 Greg Doherty/Getty Images
Speaking about "The Fosters," Bianca A. Santos revealed to The List, "That was my start in television, and I made genuine friendships on that show, friendships that I still have in my life. My best friend is Madison Beatty, who played Talia. I've kept in touch with her. I've kept in touch with Caitlin Carver, [and] a couple of the other girls." 
In an industry that can feel lonely or petrifying at many turns, these friendships mean everything. Still, growing with her characters and making lifelong friends on the show was only the beginning for Santos. "I was so young, and a lot of the things that I learned there were the things that I needed to learn to go on and continue doing better and better moving forward," she explained. "Little things like, I remember my wardrobe girl, one day, knocked on my trailer door and she was like, 'Hey, can you fold your clothes at the end of the day?'" Santos had simply never realized she needed to do this task but henceforth did so.
With experiences like these, Santos has grown into a professional actor that can handle any role, and her career is truly just beginning.
Season 18 of "Grey's Anatomy" is now streaming on Hulu