Angus Cloud And Chloe Cherry Reveal What It Was Like To Film The Police Raid Scene In Euphoria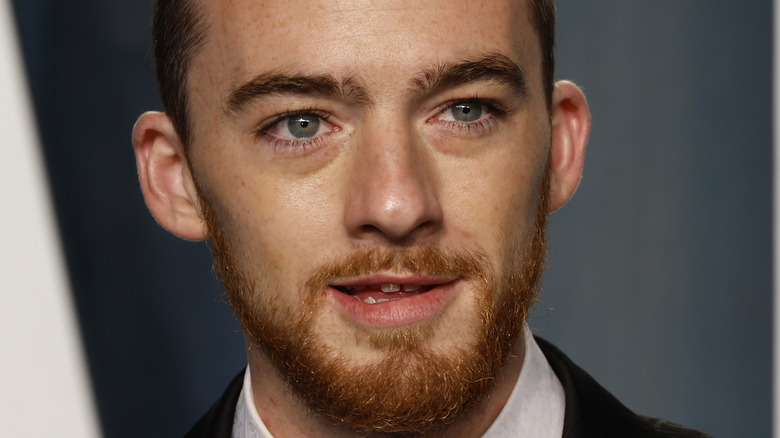 Frazer Harrison/Getty Images
HBO's "Euphoria" has been a hot topic ever since it first aired in 2019. Among its topics covered, violence, drug abuse, and parental death have been some of the most recurring themes (via Collider). Even the actors admit it can get tough starring in such a gritty drama. Actress and singer Zendaya, who plays Rue, has stated that playing her character in Season 2 was more painful than ever before. There was also supposedly drama on set this time round, with Barbie Ferreira's character, Kat, not having as many scenes and being notably absent from the premiere. 
Season 2 gave us even more drama to enjoy (or stress-watch). Although a major dramatic storyline was Cassie sleeping with Maddy's ex-boyfriend Nate (via Us Weekly), another incident was brewing. Fan favorite Fez (played by Angus Cloud), his brother Ashtray (played by Javon Walton), and their new friend, Faye (played by Chloe Cherry), had several scenes together this season. This allowed fans to see a new side of Fez, especially as he started to fall for Cassie's sister, Lexi, played by Maude Apatow (via Paste Magazine). However, the relative peace didn't last long.
The difficult scene was stressful for Angus Cloud and Chloe Cherry to film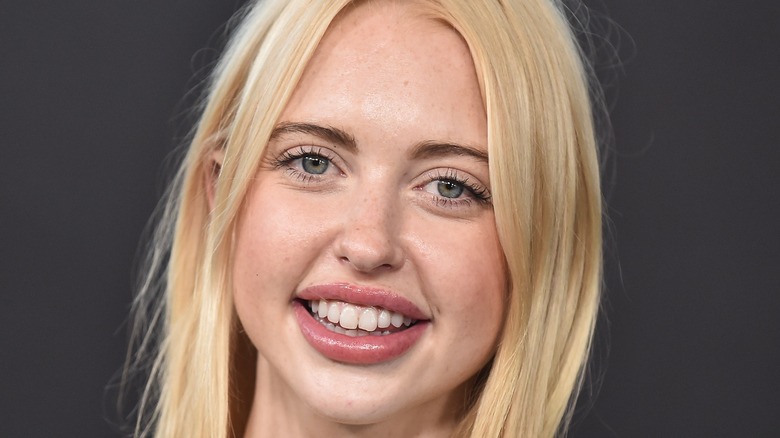 DFree/Shutterstock
Actors Angus Cloud and Chloe Cherry (who play Fez and Faye, respectively), have opened up about what it was like to film one of the hardest scenes in the show. The scene, which takes place in Season 2, Episode 8, was even hard to watch.
The basis of it revolved around Fez's phone being compromised in connection with the murder of Mouse in the Season 2 premiere (via Distractify). Faye gives Fez a quick signal to let him know her boyfriend, Custer, is recording the conversation. Very quickly, things escalate and Ashtray kills Custer to keep him quiet. Fez tells Ashtray to leave so he can take the fall for Custer's death, but Ashtray refuses. Soon after, police burst onto the scene. Ashtray grabs a gun and lets fire, shooting Fez in the process. When one of the cops comes to investigate, Ashtray kills him. Fez tries to beg for the police not to hurt his brother, but they ignore him and shoot, killing Ashtray (via The Review Geek).
In an interview on YouTube titled "Enter Euphoria - Season 2 Finale," Cherry revealed, "Shooting the SWAT scene was super interesting. It felt very real." Meanwhile, Cloud called the experience "hectic," and went on to say, "At one point they had the gun pointing at me. I was like, 'holy smokes.'" Much like Cherry, Cloud said shooting the scene "felt crazy. It felt real."
Fez and Faye grew closer over Season 2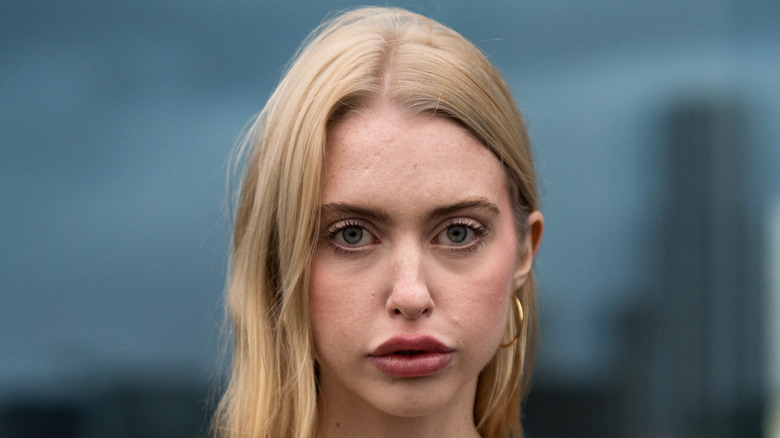 Kirstin Sinclair/Getty Images
Fez and Faye's relationship was one that developed over the course of Season 2. 
While most fans were fond of the relationship between Fez and Lexi (via Discover), Chloe Cherry was rooting for Fez and Faye to properly become a thing. In an interview with Variety, she called her character Faye "a very sweet girl" and insisted the only reason she stayed loyal to Custer for so long was because he was her lifeline at the time. However, Cherry also admitted that things became difficult for Faye after she moved in with Fez, stating, "...now Fez has been taking care of her, there's tension because she doesn't know exactly which side to be on." 
Meanwhile, in a YouTube interview with Vanity Fair, Angus Cloud said the shootout was the hardest scene to film because he had to be "so emotional and so vulnerable." He also made reference to Fez and Faye's relationship when speaking to Variety, saying, "maybe [Faye] had just formed, like, a bond, that she appreciated," when asked why Faye warned Fez about his phone. 
We can't wait to see what will happen on "Euphoria" next season — between Maddy and Cassie's fallout (via PopSugar) and Lexi's play (via Seventeen), it's all up in the air.