How Much Does The Cast On Young And The Restless Make Per Episode?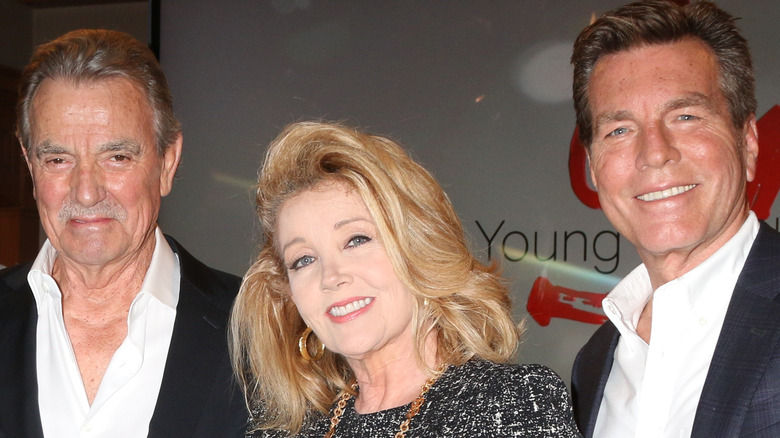 Kathy Hutchins/Shutterstock
The amount a soap opera star makes per episode can vary from soap to soap and from actor to actor. After all, a more experienced performer who has been a fan favorite for years can certainly command more in contract negotiations than a young newcomer with no name recognition — who may or may not work out.
"The Young and the Restless" — a soap that spends most of its time at the top of the daytime ratings and did so every week for decades until March 2020 (via Soap Opera Network) — is no exception to this salary rule, with its top stars making more than its newer players. Through the years, salaries also change depending upon budgets and a character's popularity. 
For example, Melody Thomas Scott began her tenure on the show as Nikki Reed Newman in 1979 (via IMDb) and earns much more than Rory Gibson, who plays her grandson Noah Newman and was just hired in 2021 (via TV Insider). So, what do the seasoned veterans on "The Young and the Restless" make on average, compared to other members of the cast?
Actors who are rarely seen and heard make very little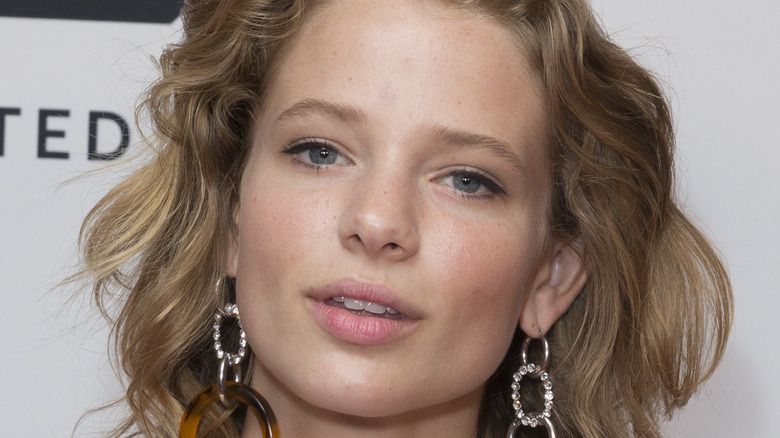 lev radin/Shutterstock
Just because you're on a TV show doesn't mean you're taking home enough money to buy a new car or that dream house. No, if you're an "under-five," meaning you appear on "The Young and the Restless" without a contract and have under five lines in the episode, you don't make a lot at all. 
You might have to audition for those scant few lines, according to HeidiMarshall.com. But you won't get rich if you land an under-five part, which can be a nurse at the hospital if a main character gets sick or a server at one of Genoa City's main eateries, like Society or The Athletic Club.
TVOvermind reported that under-fives made anywhere from $450 to $500 per episode as of 2019, which sounds like a good amount for one day's work, but, if you only work every once in a while, it doesn't add up to a lot after taxes.
New contract players will make more than those under-fives, so performers like Kelsey Wang, who plays Jack Abbott's newfound granddaughter, Allie Nguyen, and Allison Lanier, who plays a recast Summer Newman (via Soap Opera Digest), may make about $1,000 per episode, which was the going rate as recently as 2019, per TVOvermind.
What the big Young and the Restless stars make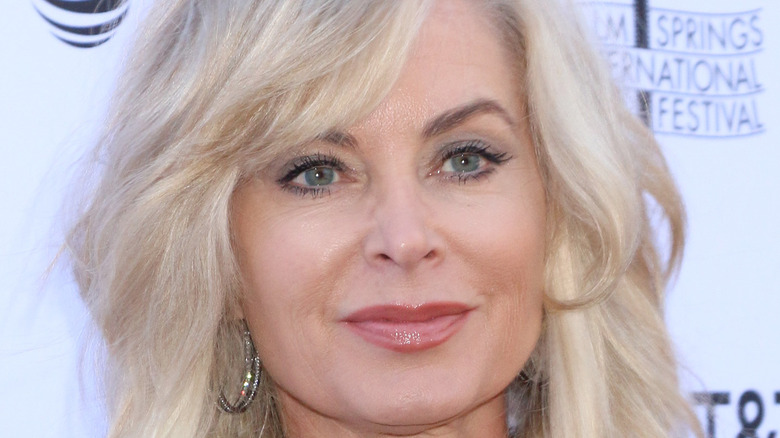 Kathy Hutchins/Shutterstock
While under-fives, recurring players, and new contract players aren't going to strike it rich when they first begin earning money on soaps like "The Young and the Restless," bigger stars can often live a comfortable California lifestyle. 
Stars who have made their mark and helped draw in viewers for about five to 10 years can command about $1,500 per episode, TVOvermind reported in 2019. On "The Young and the Restless," popular actors who have been around for several years — but still have less than a decade of experience on the soap, as of this writing — include Melissa Ordway (Abby Newman) and Cait Fairbanks (Tessa Porter).
Of course, it's different with the soap's megastars, like Eric Braeden (Victor Newman), who celebrated 40 years on the show in 2020 and can command up to $5,000 per episode, according to Wide Open Country, which estimates his net worth at $25 million. 
The aforementioned Melody Thomas Scott — as well as Peter Bergman (Jack Abbott), Eileen Davidson (Ashley Abbott), and Sharon Case (Sharon Rosales) — might command up to $3,000 per episode, according to TVOvermind, but it can vary from actor to actor and their specific contract agreements.