Marjorie Taylor Greene's 'Peach Tree Dish' Rant Has Twitter In A Tizzy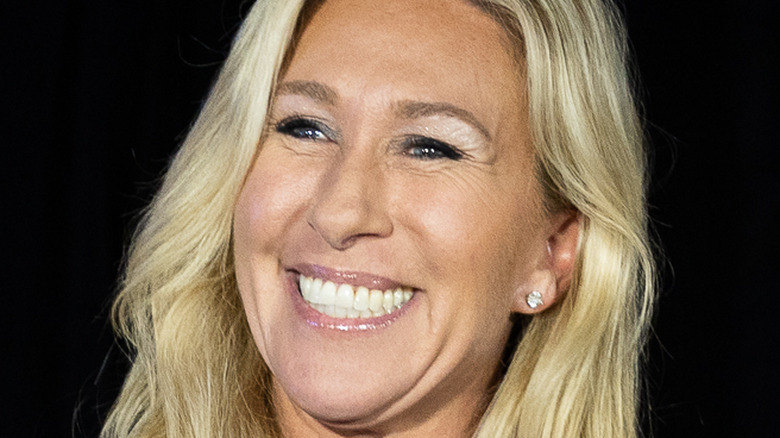 Jessica Mcgowan/Getty Images
Marjorie Taylor Greene's gaffes and outrageous comments have become synonymous with her controversial name, arguably making up the bulk of her reputation. The House representative from Georgia just won the Republican primary in her home 14th district, setting the stage for a possible second term in office (via The New York Times). She's not what you would call a typical Congress member — during her first run for office, it was revealed that she has a history of hate speech on Facebook, she opposes Muslims holding office in America, and believes in much-disputed QAnon conspiracy theories (per Politico). Still, Greene seems to appeal to far-right voters who may see her as an antidote to career politicians. 
Greene also has the huge advantage of being backed by Donald Trump. The former president gave her a ringing endorsement in her re-election bid, calling her "a warrior for Congress." "She loves our Country and MAGA, its greatest ever political movement," Trump said, as noted by The Hill. 
Like Trump, Greene has a reputation for her headline-making verbal missteps, which could be taken as either hilarious or horrifying. In February 2022, during an interview about the January 6 committee, she raged about "Nancy Pelosi's gazpacho police." The mixup of the Nazi secret police and a cold tomato soup left people shaking their heads in disbelief. But surely, Greene would never make that kind of error again, right?
Peach trees are saying, "Hold my beer."
Marjorie Taylor Greene flubbed a scientific term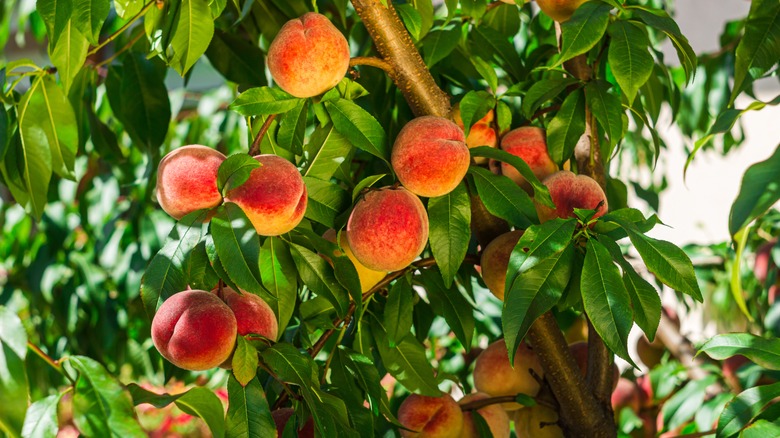 Nazaruk Nazar/Shutterstock
As seen in a tweet from Patriot Takes, Marjorie Taylor Greene has a podcast called "MTG," on which she speaks her mind about current affairs. Recently, her thoughts turned to what she believes is a government plot to play Big Brother over private matters like making "bad" food choices, including cheeseburgers. Greene then made a jaw-dropping claim.
"Bill Gates wants you to eat his fake meat that grows in a peach tree dish," Greene said. "So you'll probably get a little 'zap' inside your body, and let's say, 'No, no! Don't eat a real cheeseburger, you need to eat the fake burger, the fake meat from Bill Gates!'"
Granted, Greene does hail from the Peach State, but Twitter still had a field day over her flub of "petri dish." Among the representative's comments was this one: "If someone serves me meat Bill Gates grew in a peach tree dish, I will *immediately* call the Gazpacho Police. Don't even think about it." Humorist Paul Rudnick added in part, "Interestingly, Fake Meat is Trump's Tinder name and he's just opened a golf course and country club in Peach Tree Dish, Georgia. Coincidence? I DON'T THINK SO."
It's unlikely the congresswoman will ever see these comments, as Greene was permanently banned from Twitter for spreading misinformation about COVID-19 (via The New York Times). Despite her absence from the social media site, the video of Greene speaking truth to Bill Gates' "peach tree dish" burgers has over three million views, as of publication.