Whoopi Goldberg Reveals Why She Won't Get Married Again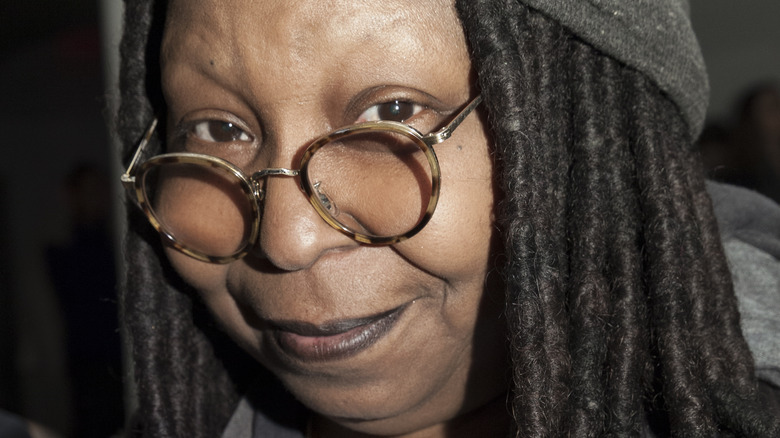 lev radin/Shutterstock
Whoopi Goldberg is not one to sugarcoat anything. As the host of "The View," Goldberg has gotten herself into hot water several times, most notably when she said that the Holocaust was "not about race," which some thought put Goldberg's future at "The View" in jeopardy. She was subsequently suspended from the show for two weeks (via CNN).
Recently the Oscar winner made a passionate plea about Roe vs. Wade on "The View", "Getting an abortion is not easy," she explained. "Making that decision is not easy. It's not something people do lightly," (via YouTube).
Goldberg's tell-it-like-it-is personality gets her into trouble sometimes yet it's also this candor that allows fans to relate to her. She has no qualms about speaking her truth so it's no surprise that she openly discussed why she won't get married ever again.
Whoopi Goldberg has been married before ... three times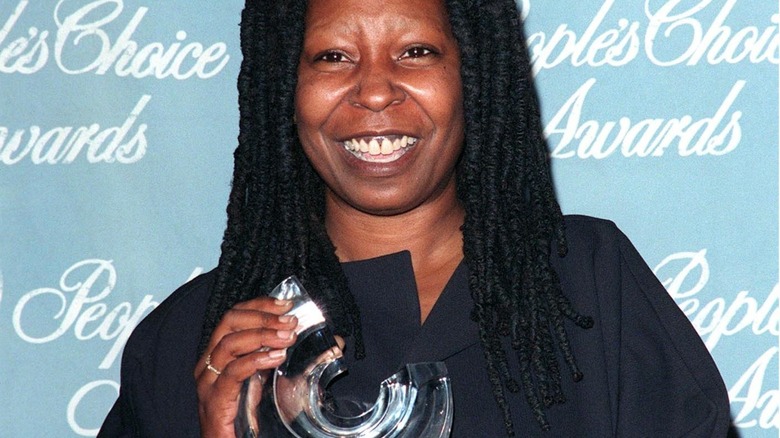 Featureflash Photo Agency/Shutterstock
One thing you might not know about Whoopi Goldberg is that she has been married three times before. According to The U.S. Sun, Goldberg first married Alvin Martin, a substance abuse counselor in 1973. Together they had a daughter Alexandrea and the couple divorced in 1979. 
In 1986, Goldberg married cinematographer, David Claessen. Their marriage lasted two years. 
Then in 1994, Goldberg tried marriage one last time with Lyle Tractenberg, a union organizer, though that union lasted only a year.
Since her marriages, Goldberg has dated and enjoyed romantic relationships. One thing you might now know about the "Sister Act" star is that she had romances with actors, Frank Langella and Ted Danson (via New York Magazine).
How Whoopi Goldberg finally figured out marriage wasn't for her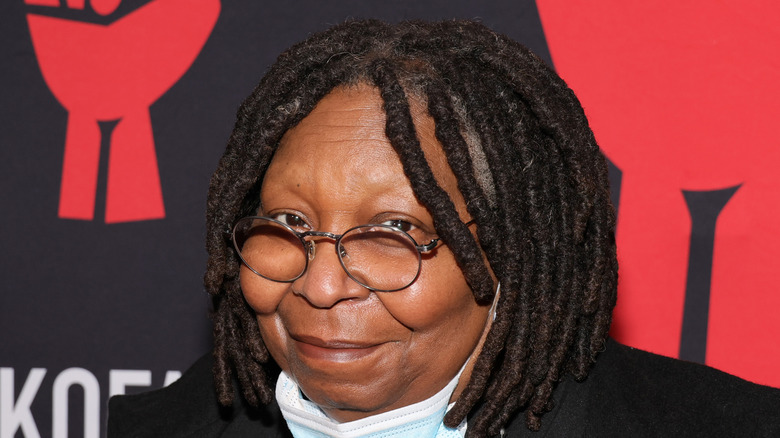 Dia Dipasupil/Getty Images
In a New York Times interview, Whoopi Goldberg explained how she realized she didn't ever want to be married again. She explained that people "expect you to get married."
"So I kept trying to do that, but I didn't want to share information with somebody else," said the talk show host. "I didn't want anybody asking me why I was doing what I was doing, or to have to make the other person feel better. But if you're in a relationship, you have to do those things, and it took me a while to figure out that I didn't want to."
Goldberg has even taken it as far as saying that if any of her friends hear she is getting married, she jokingly said she wants them to extend their leg and trip her down the aisle (The U.S. Sun). She maintains that while marriage may be "wonderful" for certain people, "Some people are not meant to be married and I am not meant to."