Here's Why Lacey Chabert Really Left Family Guy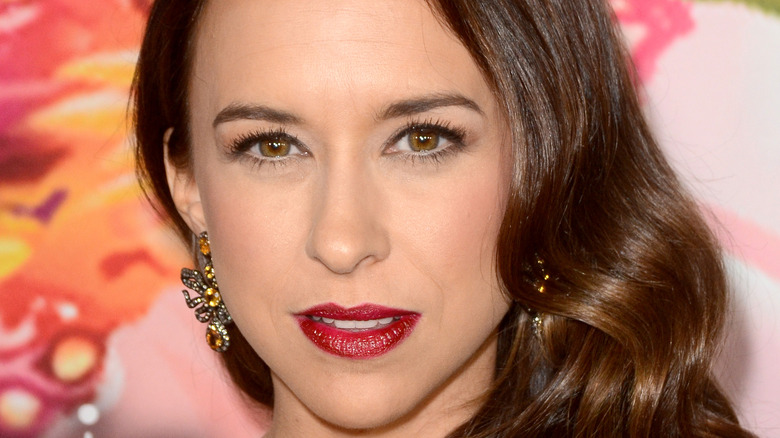 Kathy Hutchins/Shutterstock
"Mean Girls" is one of the most beloved teen movies of all time, thanks in large part to its peerless cast.
For Lacey Chabert, as she enthused in an interview with Entertainment Tonight, doing a sequel would be a no-brainer since "playing Gretchen was one of the most fun characters I've ever played. I would love to see what she's doing now." It remains to be seen whether the "Mean Girls" crew will reunite for the hotly-anticipated follow-up, but, for now, we can continue rewatching the movie ad nauseum.
Plenty of actors would be annoyed by having their career reduced to a single character, but Chabert is thrilled fans still respond so positively to "Mean Girls." She confirmed to Allure that it continues to be the project people mention to her the most.
"It just really resonates, I think because there are elements everyone can relate to — whether they're in high school or college or well beyond that or looking forward to it." Chabert was 21 at the time, so the film proved to be a defining moment in her own life, too.
It's worth noting, though, that the one-time Gretchen Weiners has had plenty of success elsewhere. Chabert's got an insane Hallmark Movie career you probably didn't know about, but, even outside of that lucrative franchise, she's a prolific voice actor, too. In fact, the soap opera alum even used to work on "Family Guy" back in the day.
Life was simply too busy for her at the time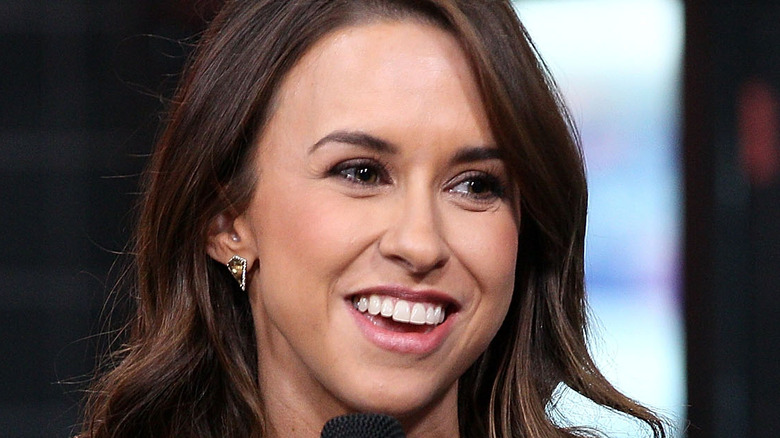 SD Mack/Shutterstock
Nowadays, fans know actor Mila Kunis as the voice of Meg Griffin on "Family Guy," but, when the hit animated show initially began, it was actually Lacey Chabert providing the voice of the moody teenager. Chabert portrayed Meg throughout the debut season and for much of Season 2 before departing somewhat abruptly, per Uproxx. 
Although rumors circulated that she'd been fired, during a 2006 chat with GameSpy, Chabert clarified, "I actually left the show of my own accord." As the "Mean Girls" star explained, she was juggling school and appearing on "Party of Five" at the time, so she simply couldn't squeeze in "Family Guy," too. However, Chabert made it clear that she loves the show regardless and has no hard feelings towards Kunis for taking over the role. 
And, yet, in an interview with IGN, series creator Seth MacFarlane complicated matters somewhat by claiming it was a contract error that led to Chabert's departure. "There was a mistake in her contract, and I guess she had not intended to be involved for, like, the full run of the show," he admitted. 
Although MacFarlane acknowledged that the Hallmark Channel star killed it in the role, to him, Kunis will always be the real Meg.
Lacey Chabert is actually a prolific voice actor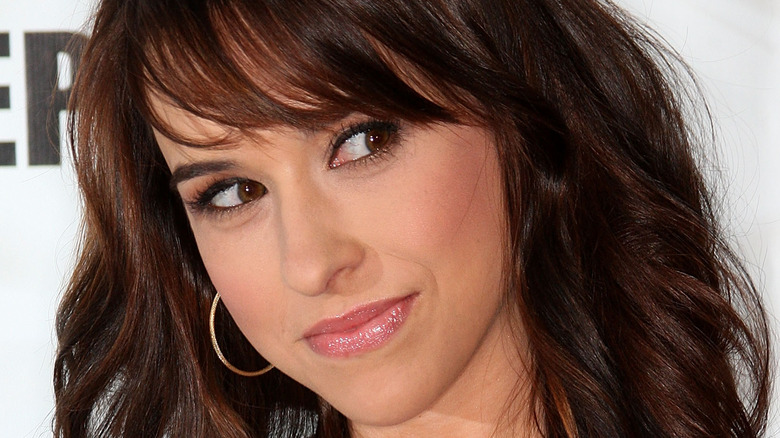 Frederick M. Brown/Getty Images
Aside from portraying Meg Griffin, Lacey Chabert has also lent her pipes to several high-profile projects over the years. 
The "Party of Five" star portrayed another eager-to-please teenage daughter, Eliza Thornberry, in the beloved children's show "The Wild Thornberrys." Elsewhere, she also played Gwen Stacy, the character portrayed by Emma Stone in the live-action film "The Spectacular Spider-Man," and Kacey in the "Bratz" animated show, too.
During a chat with Entertainment Weekly, Chabert opined that voice acting actually gives her the space to play around with characters more than when "you're limited by your physical being." Moreover, there's typically no hair and makeup required, which is always a plus. 
On portraying Dani Burns in "Transformers Rescue Bots," the actor shared, "I grew up with a little brother and we would always watch 'Transformers' together, and he had all the toys. So I was really thrilled and honored to be a part of this franchise."
Evidently, even though it didn't work out with "Family Guy," Chabert has found herself in consistently high demand elsewhere.