Which Love Island Star Made A Cameo On The Bold And The Beautiful?
"Love Island" is a reality dating competition show featuring single "islanders" who must couple up each week or be in danger of being "dumped" from the island (via IMDb). The cast members are hoping to find love, but in addition, the last couple standing wins a $100,000 cash prize.
"Love Island" began as a British reality TV show in 2005. Initially it involved celebrities, instead of the everyday folks who are the focus today. The series has various international versions; the United States' edition is referred to as "Love Island USA." Originally on CBS, the American series' fourth season streams on Peacock (as will Season 5, according to Alpha News Call). As before, contestants will strive to connect — "couple" — with each other, either because of attraction or strategy, in order to avoid being eliminated from the competition and perhaps even finding some semblance of romance. All of the emotion and maneuvering takes place under the constant view of the camera.
Kyra Green played model Antonia on The Bold and the Beautiful
Kyra Green, a musician and lead singer of the sibling band 212 Green, was a contestant on the first season of the American spinoff of "Love Island" in 2019. Kyra arrived at the villa on Day 1 and made it all the way to Day 22 before she was booted. Though Kyra didn't take home the money, she did end up with a boyfriend — Cashel "Cash" Barnett. The two were an item on the show for a time, before going their separate ways and reconnecting after "Love Island" ended, according to People. Appearing on a reality TV show did manage to get Kyra noticed by others in the entertainment industry.
Not long after "Love Island" aired, Green was offered the opportunity to guest-star on "The Bold and the Beautiful." In 2019, Kyra appeared on the daytime drama as a model for Forrester Creations, and was cast alongside Miss Universe Puerto Rico 2010 Mariana Vicente (via TVInsider). Her character, Antonia, appeared in two episodes and exchanged lines with "B&B" legacy characters Ridge Forrester (Thorsten Kaye) and Brooke Logan (Katherine Kelly Lang), much to her parents' delight. She told TVInsider, "My parents are huge fans of 'B&B' ... I told [them] I was doing a scene with Ridge and Brooke and they were so happy!"
Though Krya was quite familiar with being filmed, acting is much different from being yourself on camera, so this was a brand-new experience for her. She opened up about her nerves and her experience on set, saying, "I haven't done much in the acting world so I was a little nervous, but also super-excited. Everyone at the show has been so sweet to me."
Kyra Green continues to look for love on TV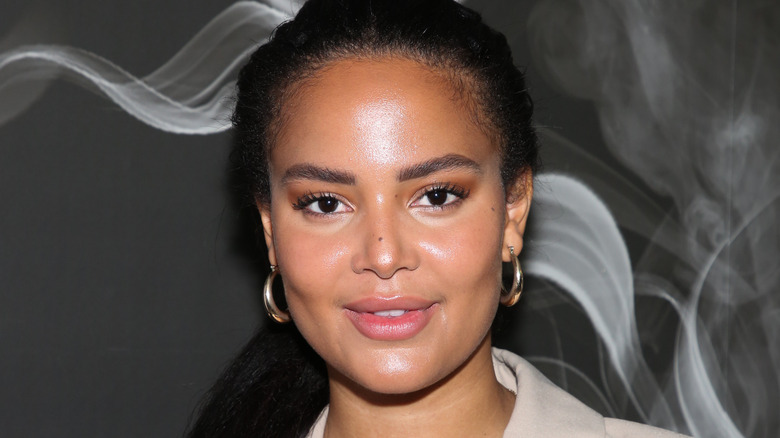 Paul Archuleta/Getty Images
Kyra's only other experience on a scripted set was as a young girl when she was a part of the children's musical group Kidz Bop for a few years. She told People, "I've always loved acting, so I'm so excited to get back into it."
Though Kyra hasn't had any acting credits since her short stint on "B&B," she has appeared on a few more reality TV shows since then. Her relationship with fellow love-islander Cash didn't pan out and in 2021 Kyra found herself on the dating game show mini-series "Match Me If You Can," which cast a group of reality stars from an array of shows and sent them out on surprising dates (via IMDb).
This appearance was short-lived and Kyra tried to find love on TV one more time in 2022 when she joined the reality show "Ex on the Beach," which features reality stars alongside civilians who are then confronted by their exes and forced to live together. The current season of "Ex on the Beach" is still airing on MTV but so far it appears as if Kyra is torn between her new flame David Barta and her "Love Island" ex Emily Salch (via CheatSheet). We'll have to wait and see if Kyra was finally able to find love — and if she's planning to continue her acting career or just stick to music.