The Surprising Career Lacey Chabert Dreamed Of Having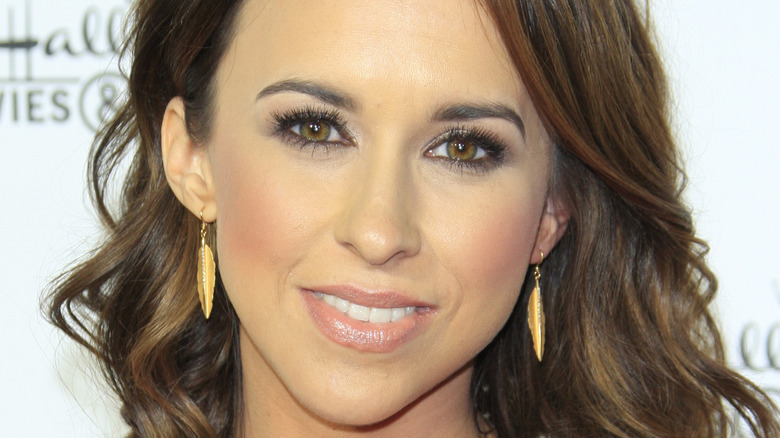 Joe Seer/Shutterstock
Lacey Chabert has enjoyed a fascinating career over her decades in the industry. From "Mean Girls" to "Party of Five," the beloved actor has consistently kept us guessing with her choices. 
These days, Chabert is the queen of Hallmark Christmas movies, but she's also an established voice actor. In fact, Chabert was the original voice of Meg Griffin on "Family Guy."
She's incredibly busy as a mother, wife, actor, and producer, but there's a sense that Chabert still feels she has more to achieve. In an interview with People, the Hallmark star confirmed that, no matter what, "My daughter is my No. 1 priority." 
Chabert added: "I'm lucky and incredibly fortunate that my family is able to travel with me most of the time. ... I'm very thankful that I'm also able to continue working. I hope to set that example for her to let her know that you can do it all, but with a lot of help and support!" 
Funnily enough, if life had worked out differently for her, the former teen star might have been juggling work and motherhood in an entirely different way. 
The Mean Girls star briefly flirted with being a waitress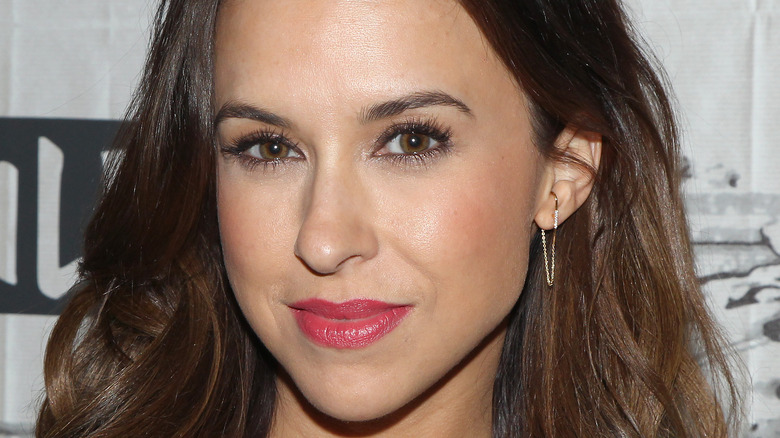 Jim Spellman/Getty Images
Plenty of actors wait tables on the side while trying to make a name for themselves in the industry. For Lacey Chabert, it was the other way around. In an interview with Seventeen, she acknowledged harboring a desire to work as a waitress in her early years. 
Once her sister actually opened her own restaurant, in their home state of Mississippi, Chabert headed down there to provide her services "for a few days." But, she didn't stick around, with the "Mean Girls" star noting simply, "Let me tell you, I got it out of my system."
It seems she was destined to work in front of the camera. "I always wanted to entertain," Chabert shared. "When I was little, I would sing in front of the mirror with a hairbrush or my sisters and I would make shows. I always wanted to be on TV." 
As Forbes points out, the actor has actually been a fixture on our screens since she was a kid, initially breaking out on "All My Children" in 1992 before kicking off her six-season run on the hit drama "Party of Five" just a couple years later. Lucky for us, waitressing wasn't for her. 
Lacey Chabert's daughter just discovered her career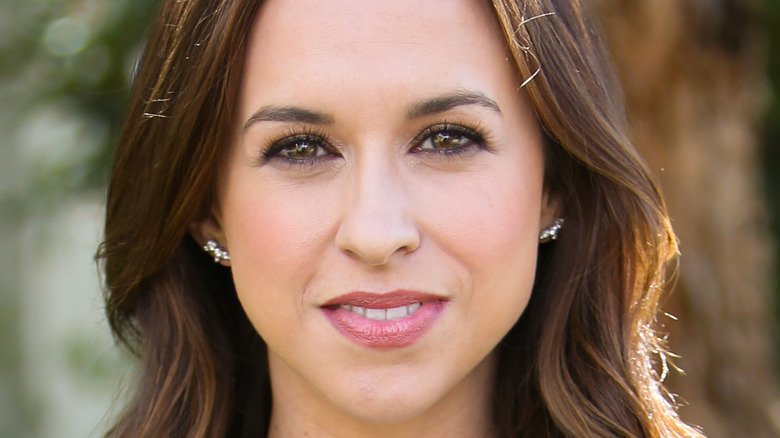 Paul Archuleta/Getty Images
"Mean Girls" continues to be a cultural phenomenon, so it was only a matter of time before Lacey Chabert's daughter discovered the movie for herself. During an appearance on "The Kelly Clarkson Show" (via Us Weekly), the actor recalled how she'd arrived home from work one day to discover her husband had been watching some of it with then-5-year-old Julia. 
The little girl alerted Chabert, "Mommy, I didn't know you were Gretchen Wieners. Did you know that was your name?" The Hallmark star acknowledged, "It was so funny even hearing that name come out of her mouth."
Julia also appreciates her mom's impressive Hallmark career, with Chabert revealing, "We passed a Hallmark card store [recently] and she goes, 'Oh, look mommy, there's your crown.' I was like, 'OK.'" 
Although she was embarrassed by the connection her daughter drew between the two, the "Party of Five" star is incredibly proud of her lucrative partnership with Hallmark. As she told Insider, the network specializes in feel-good entertainment, which is always welcome. As Chabert sees it, "To be a part of something that adds a little light in the world is something I really consider an honor."