Young And The Restless Star Jordi Vilasuso Reacts To His Character's Sudden Death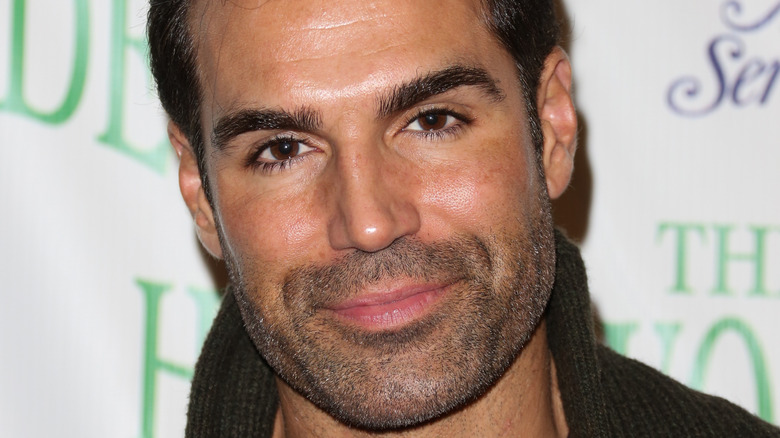 Paul Archuleta/Getty Images
Fans of "The Young and the Restless" were floored when Genoa City's favorite detective, Rey Rosales (Jordi Vilasuso), was killed off. He was married to fan-favorite Sharon Newman (Sharon Case) at the time of his death, which made the abrupt exit all the more shocking. 
While, at first, it seemed like a distracted Victoria Newman (Amelia Heinle) was directly responsible for the fatal car accident, that didn't turn out to be the case (via Showbiz CheatSheet).
Chance Chancellor (Connor Floyd) revealed Rey's official cause of death, and it's quite anticlimactic: A heart attack took out the good detective, per Soaps.com. After years of being at the forefront of storylines, Rey's death took place off-screen without a warning — leaving fans blindsided. 
While "The Young and the Restless" is already moving on from Rey with new storylines, viewers are still demanding answers. And what does Vilasuso himself think about the way Rey was sent to soap heaven?
Jordi Vilasuso and his wife, Kaitlin, address his shocking exit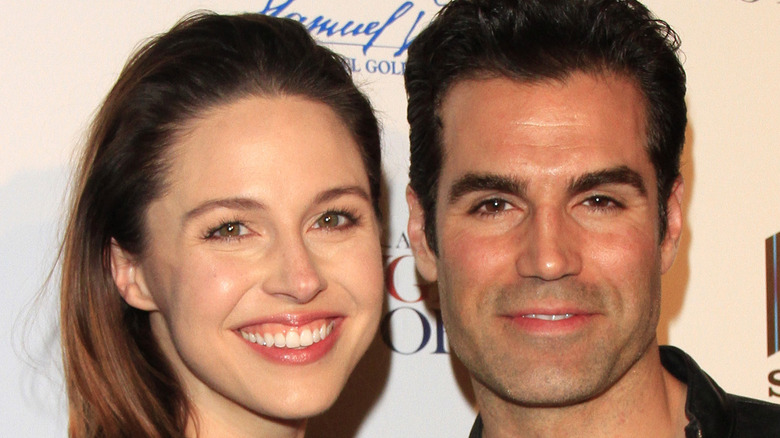 Kathy Hutchins/Shutterstock
Naturally, there's a lot to unpack when a beloved character is randomly killed off on a soap opera. Rey's death is no different, and both Jordi Vilasuso and his wife, Kaitlin Vilasuso, have been vocal about his "Young and the Restless" exit. 
On a recent episode of their podcast, "Making It Work," they both addressed the way his character was unceremoniously discarded from the canvas — and they aren't pleased. Jordi is respectful in his comments, but both he and Kaitlin seem disappointed. 
While he simply said, "Bye-bye, Rey Rosales," with a sigh, Kaitlin had a bit more to say. "It was what it was," she said (via Soaps.com). "But it's really nice that people are saying, 'Rey deserved better than that! Sweet Rey.'"
His podcast appearance isn't the only time Jordi spoke out about his "Young and the Restless" exit. When the news first broke, he took to Twitter to address his fans and followers. "Thank you @YandR_CBS 4 always welcoming me & giving me the opportunity 2 tell stories that impacted millions," he wrote. "As this door closes, others will and have opened. If you're interested in hearing a little more about my story."
Even though Jordi was shocked by the way he was let go from the show, there doesn't appear to be any ill will. Given the nature of soap operas, there's always a chance they'll end up bringing him back from the dead, like Diane Jenkins. 
The actor's next chapter after his character's death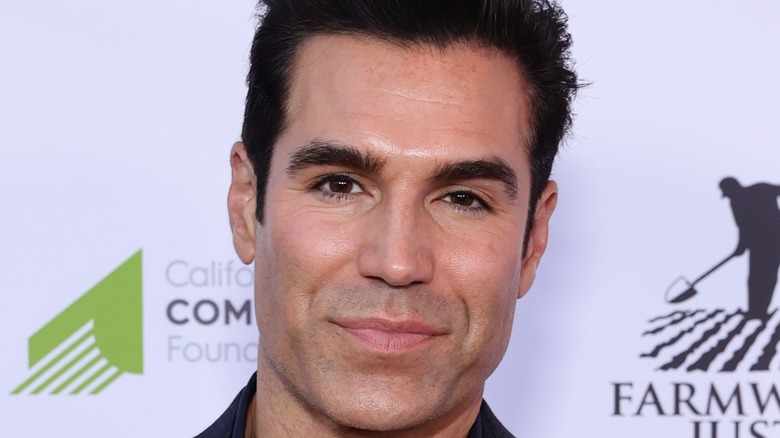 Rich Fury/Getty Images
Fans of Jordi Vilasuso can rest easy because, even though he's no longer on "The Young and the Restless," he's remaining busy. These days, he's fully committed to "Making It Work," the podcast he hosts alongside Kaitlin. It dives deep into the inner workings of their marriage, the problems they face, and the tools required to fix them (via Soap Central).
Hosting a podcast isn't the same as lighting up screens five days a week as Rey Rosales, but it'll have to do for now. Some of the topics Jordi and Kaitlin have tackled so far on the show are his controversial "Young and the Restless" exit and their third pregnancy, which ended in a devastating loss. 
Being let go from the soap has opened up Jordi's schedule, allowing him to film more episodes of the podcast. Ironically, fans might never have heard the actor's personal truths if he had remained on the show as a series regular.