Barack Obama Opens Up About His 'Special Relationship' With Queen Elizabeth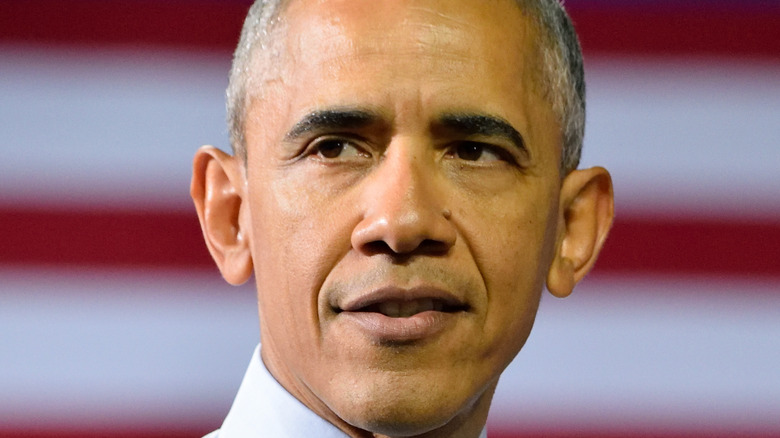 Evan El-Amin/Shutterstock
World leaders are in a very exclusive club, but it's never a guarantee that they'll get along, even if the nations they govern are allies. Queen Elizabeth's relationship with former President Donald Trump, for example, never seemed anything more than lukewarm, although Trump claims that the two are pals (via Fox News). Royal insiders, however, were left with the impression that the queen wasn't particularly fond of Trump. Royal commentator Richard Fitzwilliams told Express that Queen Elizabeth did not enjoy her meetings with Trump but anticipated that she would get along much better with his successor, Joe Biden.
Biden and the queen do seem to be on friendly terms, with the president sending her a message in February upon the occasion of her platinum jubilee, an event that is being formally celebrated this weekend. 
Former President Barack Obama is another leader who has a good rapport with Queen Elizabeth, which he just opened up about in a special message to the royal as she commemorates her 70 years on the throne.
Barack Obama says he and Queen Elizabeth 'have formed a special relationship'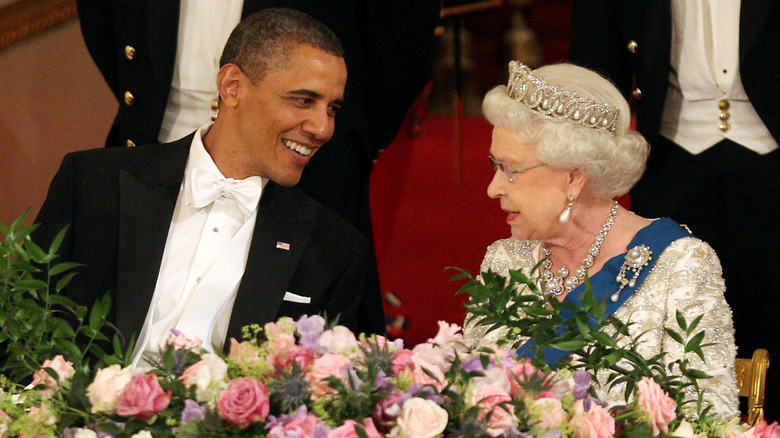 Wpa Pool/Getty Images
In the video message, which aired during the Trooping the Colour broadcast on June 2, Barack Obama spoke warmly of Queen Elizabeth and of how she made him feel at home on his first trip to Buckingham Palace. Obama said the royal "actually reminded me a little bit of my grandmother" after that first visit. More than a decade later they've deepened their bond and "have formed a special relationship." Obama said, "Certainly, I can say that getting to know her was one of the great privileges of my years in office. And I learned so much from seeing the example she set for all of us who have the privilege to serve."
In his book "Kensington Palace: An Intimate Memoir from Queen Mary to Meghan Markle," royal author Tom Quinn quoted a former royal employee saying that Queen Elizabeth now "has a soft spot for Americans after meeting Barack Obama who she completely fell in love with – so much so that she has frequently asked her courtiers if they could arrange for him to come to Britain now he is no longer president" (via Insider).
While it seems that Obama wasn't able to show up in person to celebrate Queen Elizabeth's platinum jubilee celebration, here's hoping that they are able to meet up soon!