The Story Behind Thomas Falling In Love With A Mannequin On The Bold And The Beautiful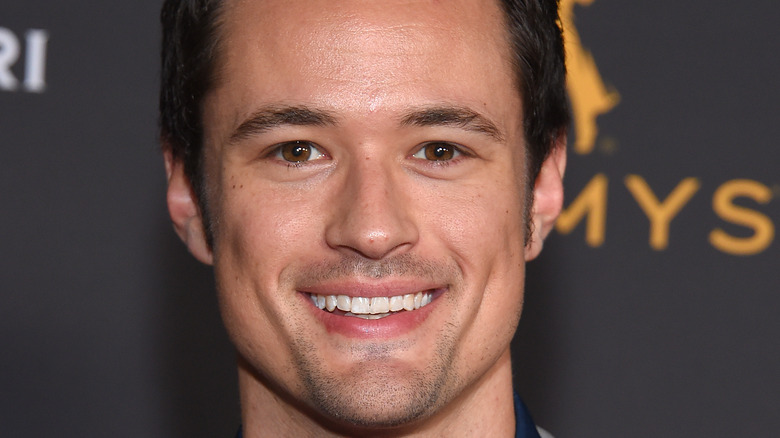 DFree/Shutterstock
Soap operas have a long history of "jumping the shark." Events on these daytime dramas often become so far-fetched that even the wildest of imaginations can't fathom them. 
"The Bold and the Beautiful" doesn't typically go for cheap stunts and theatrics like that, but, when they do, it's pretty bonkers. Nothing is as over-the-top or outrageous as Thomas Forrester's (Matthew Atkinson) entire character over the last few years. While he has somewhat reformed in recent months, his antics before that made for bizarre viewing (via Soaps.com). 
The craziest moments involving Thomas are usually directly related to his unhealthy obsession with Hope Spencer (Annika Noelle). Where Hope is concerned, there's not much Thomas isn't willing to do or say to get her to fall in love with him (via Soaps In Depth). 
However, in 2020, things got weirder (and creepier) than ever. Thomas' infatuation with Hope reached a new level of uncomfortable. He began communicating with a mannequin that looked identical to her, and it urged him to do violent things (via Michael Fairman TV). Yes, you read that right. Here's how it all went down.
Thomas began talking to a mannequin that looked like Hope
Can someone find true love with an inanimate object like a mannequin? Thomas Forrester sure thought so. When he stole a mannequin that closely resembled his ex-wife, Hope Spencer, nobody could've predicted how unsettling things would get. Being able to hear the mannequin speak should've been the first sign that something wasn't right with Thomas, but he ignored all the red flags (via Showbiz CheatSheet).  
Things quickly escalated between Thomas and the mannequin, and they formed a romantic relationship. In his mind, the best way to move on from Hope was to date a mannequin that looked eerily similar. It's one thing to talk to the mannequin; it's another thing to date it. But Thomas took it a step further and kissed the object, too (via Soaps.com).
Unfortunately for Thomas, per Soap Central, he was caught in the act by Hope and Liam Spencer (Scott Clifton) at different times. But this happened only after the mannequin urged Thomas to kill Hope's husband, Liam. 
Thankfully, Thomas wasn't actually insane but had a medical problem with his brain, which was quickly resolved. This conclusion was probably the right choice as this storyline wouldn't have sat right with fans if it had continued any further.
Thomas is on a better path these days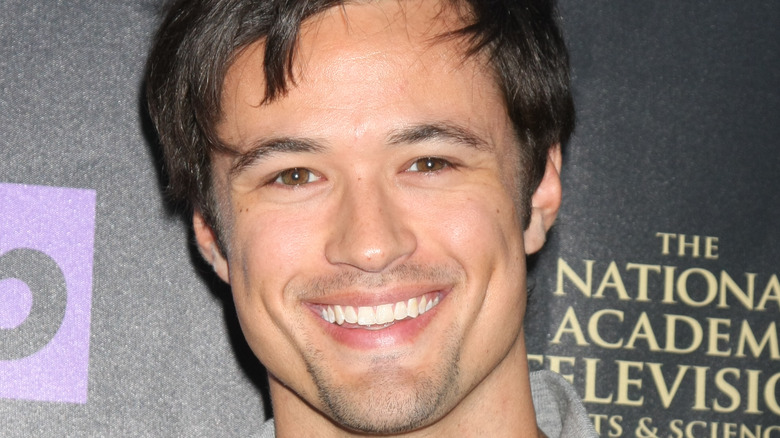 Kathy Hutchins/Shutterstock
Everyone can breathe a sigh of relief because Thomas Forrester is (mostly) reformed now. However, there's a downside to Thomas being in a better headspace and not doing crazy things like kissing mannequins. 
He's not as prevalent in "The Bold and the Beautiful" storylines as he used to be. Since becoming a better man, he's frequently on the back burner, and his character is shelved in favor of the triangle between Liam, Steffy, and Hope that never ends. 
There was a glimmer of hope for fans of Thomas' bad side in recent months, though. He held onto a major secret that protected Shiela Carter (Kimberlin Brown) and hurt his father, Ridge Forrester (Thorsten Kaye). To keep his parents back on a path of reconciliation, he withheld the truth about Shiela setting up alcoholic Brooke Logan (Katherine Kelly Lang) to start drinking again (via Soaps.com). 
The truth is out, and people are angry, but the real story is Thomas' willingness to keep the secret. Perhaps he hasn't changed as much as he'd like everyone to believe.