Here's The No. 1 Thing Homeowners Dislike About Home Improvement TV Shows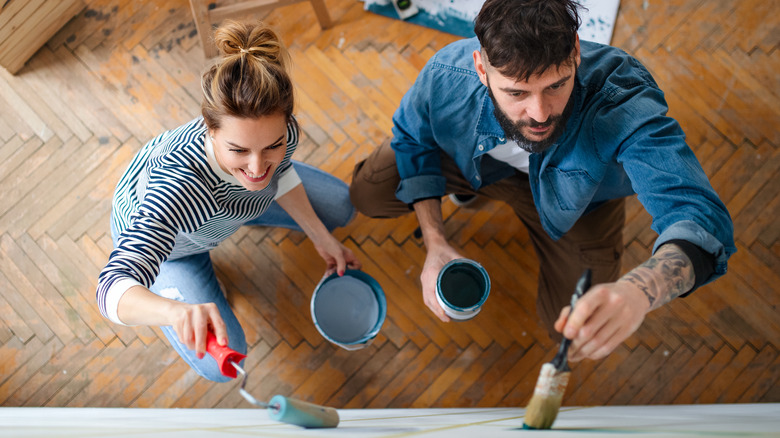 Halfpoint/Shutterstock
It's no secret that home renovation shows are a smash hit for networks like HGTV. The New Yorker reports only Fox News, MSNBC, and CNN had, on average, bigger audiences than the Discovery-owned channel. With so many viewers, it's no surprise HGTV just ordered the creation of six new series for the 2022-2023 programming season, Deadline reported. 
In 2021, The New Yorker reported HGTV officials met over Zoom in 2021 to discuss shaking up the network's lineup. Competition from streaming services wasn't the only topic causing concern. Viewers, for as much as they love HGTV's programming, have been running into major problems for years when they try to recreate what they see on television. Angi surveyed 1000 homeworkers and found that 65% felt these shows set unrealistic expectations.
Part of this, the New Yorker explained, is because HGTV shows are what they call "back produced," meaning the story they're filming has already happened; they're just recreating it, with participants in shows like "House Hunters" going as far as to move out of their homes and move back in just so the cameras can capture it.
In the real world, without Hollywood money and magic, renovations like the ones you see on television take way longer than portrayed. Setting up meetings, picking out supplies, and even scheduling inspections for when the renovations are complete add significant time to a project (via Angi). But timelines aren't the biggest reason why homeowners are angry with home design shows.
Home renovation shows set unrealistic expectations for homeowners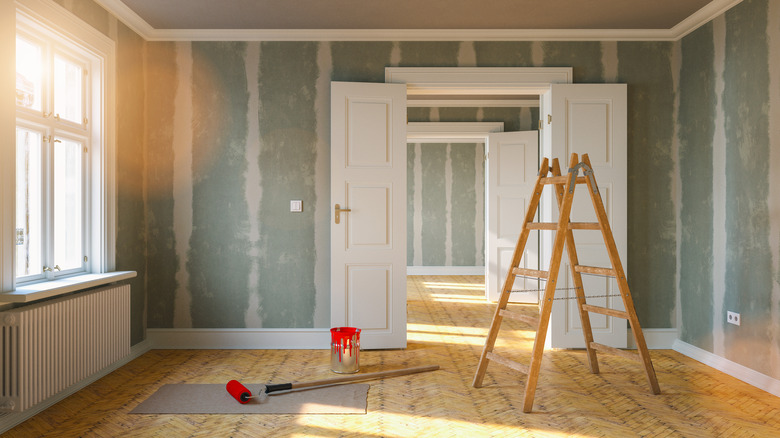 r.classen/Shutterstock
The one thing HGTV's learned over the years is that, no matter what, people are going to buy the fairytale they're selling. Loren Ruch, HGTV's senior vice-president of development and production, pointed out to The New Yorker that what people are seeing when they tune into HGTV is the happiest moments of people's lives: They're buying new houses, they're turning their houses into their dream homes, and living out the American Dream. 
What you don't see is the scaffolding holding up the dream. Or rather, the scaffolding that paid for the dream. Julia Polly from Angi explained that, on average, a full kitchen renovation can cost anywhere between $25,000 to $40,000. Bathrooms can cost between $10,000 and $25,000 to completely renovate. For a whole-house makeover, Polly noted that you're going to want to budget at least $75,000. The problem is, 65% of respondents to their survey believed the home improvement shows they love to watch led them to believe they could have their dream home for much cheaper. 
In 2021, High Noon, HGTV's production company, put up an ad looking for homeowners wanting to be on an HGTV show with "an existing renovation budget of at least $75,000 and are willing to vacate during renovation," The New Yorker reported. But because the network often gets discounts on goods and services, what viewers are seeing showcased on television is worth more than what the homeowners paid.
Unrealistic budgets aren't the only complaint about renovation shows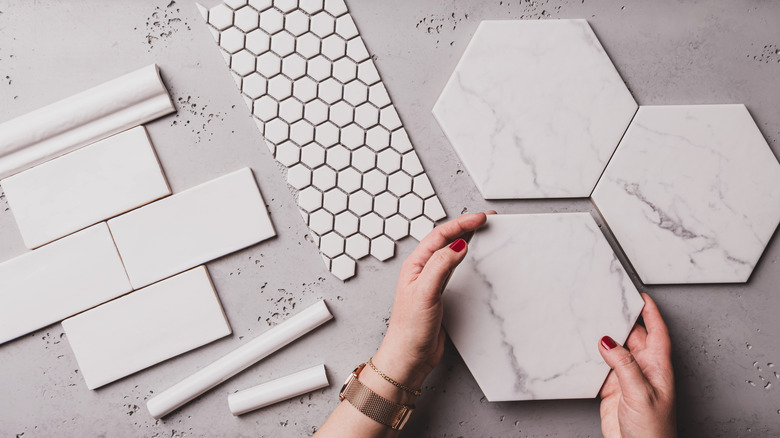 Pinkyone/Shutterstock
Participants in home improvement shows may need to have a minimum renovation budget, but even HGTV show hosts know that they're setting unrealistic expectations for homeowners who want to copy their designs. Like Steve Ford, of "Home Again with the Fords," who told The New Yorker that show participants, "are getting more for their buck than they should be." This goes beyond HGTV getting discounts, too; in a statement to Insider, HGTV said that they pay "for some labor or costs to expedite the production if needed... and, they may have access to discounted services or goods."
This could refer to the fact that in "Fixer Upper," homes are staged for the big reveal at the end of the episode but the homeowners don't actually own the furniture. As Insider points out, there's no transparency between the show's production and the viewers about what actually goes into building people's dream homes.
As one former "Trading Spaces" participant pointed out during a Reddit AMA, even the DIY shows that are meant to be featuring everyday people — like viewers — tackling home renovation projects set unrealistic expectations. Think supply chain hold-ups are the only reason regular renovations take longer than what you see on television? What you don't see is the massive crew of professionals the show hired to help the families get their renovations done as quickly, and cheaply, as possible (via Purcell Quality).