The Secret About Fixer Upper That You Weren't Supposed To Know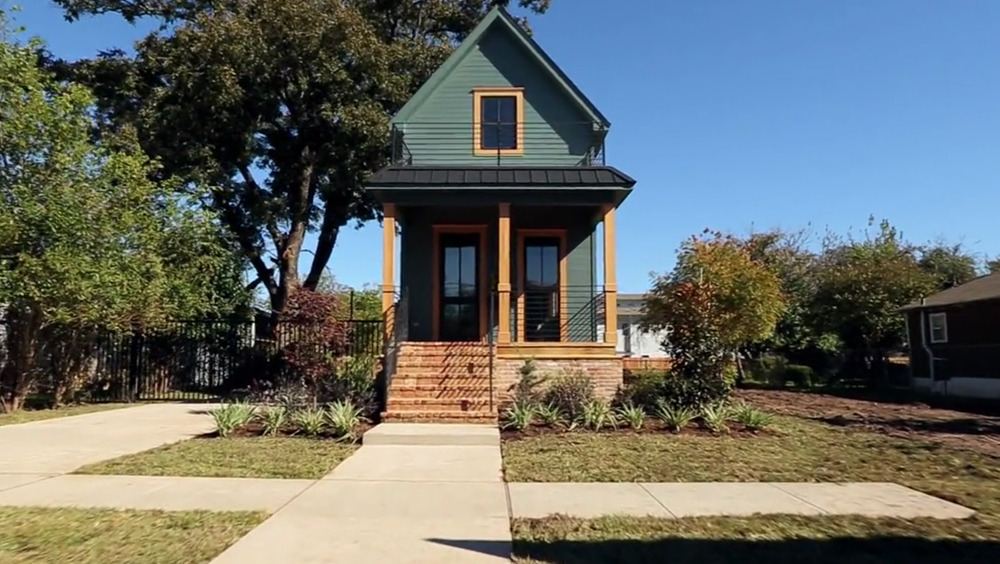 Hulu
If you're a fan of the HGTV show Fixer Upper, (and really, who isn't?), then you've come to not only love Chip and Joanna Gaines, but their amazing ability to renovate homes and turn them into something spectacular. And as you watch one episode after another (and marvel over those totally amazing transformations), you might wonder about all those fabulous furnishings that are in each show. Well, this is the secret about Fixer Upper that you weren't supposed to know about — until now.
It's not just the Gaines' ability to make each home look magazine cover-worthy that keeps millions of fans tuning in — it's the overall aesthetic of the rooms as well. But if you thought that the homeowners get to keep all of the furniture that's used as part of the staging, think again. For the most part, the furniture isn't included in the overall renovation budget, and as such, the new homeowners don't get to keep it (via Bustle).
That said, there are some furniture items that the clients do get. For example, anything by builder Clint Harp (who custom designs tables, chairs, and even islands for families) is included in the budget and gets to stay (via Showbiz Cheat Sheet).
Here's what happens to the furniture they use in Fixer Upper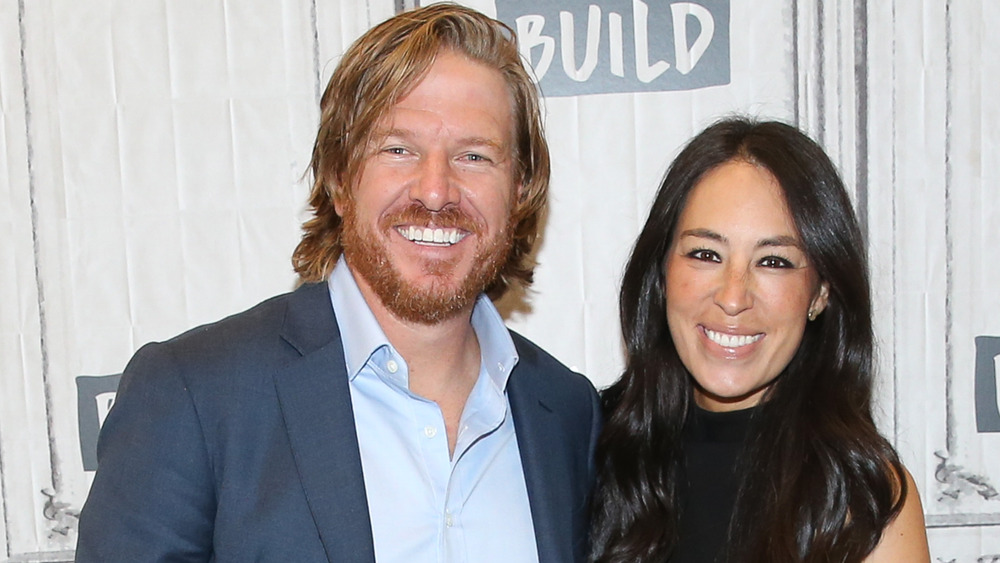 Rob Kim/Getty Images
Joanna Gaines even addressed the issue on her blog: "Our show features real clients with real budgets. The furniture budget is not part of the renovation budget, it's something some clients add at the end," she wrote. "About half of our clients already have all their own furnishings, some of which I use for the reveal, and others buy the items I decorate the home with" (via Apartment Therapy).
So what happens to the rest of the staging furniture? Well, it gets returned back to the Magnolia Market, which is the Gaines' storefront. If clients fall in love with a piece (or five), they always have the option to purchase it (via Insider). They can get an itemized list of the pieces used for the staging of the big reveal, and opt to choose which items they would like to keep. But when you factor in that the average renovation on Fixer Upper comes in somewhere around $120,993, it might not leave a whole lot left to purchase that planter or sofa (via Apartment Therapy).
If all this talk of Fixer Upper has you missing the good ol' days, don't despair. The Gaines' have their own network, the Magnolia Network, and their new show Fixer Upper: Welcome Home can be watched via discovery+. Shiplap, anyone?