The Real Housewives Of Beverly Hills Season 12 - Here's What We Can Tell Fans So Far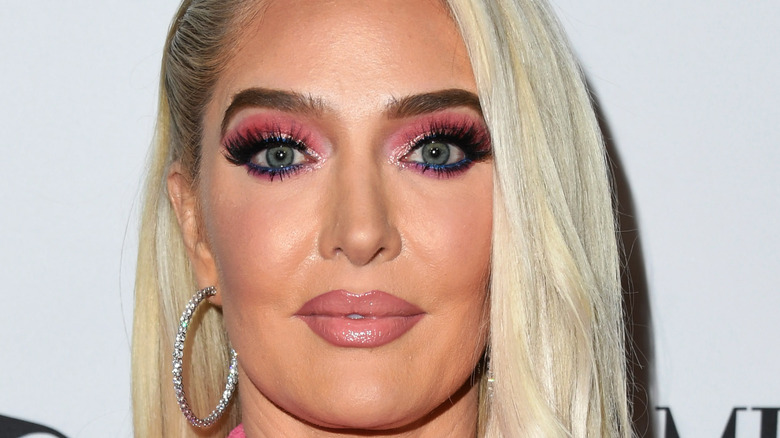 Jon Kopaloff/Getty Images
When it comes to any "Real Housewives" show, there's certainly no shortage of drama. Yet, somehow a franchise will come out with a season that manages to push the envelope even further. "The Real Housewives of Beverly Hills" Season 11 has garnered more buzz and attention than any season before. Understandably, due to all of the suspense and questions surrounding Erika Jayne's divorce from lawyer Tom Girardi and the lawsuits filed against him.
Jayne has fallen under immense scrutiny regarding how genuine she has been during the season and what role she has to play in Girardi's alleged crimes. The pop star even shared that her lawyer's advised her against discussing any of these matters on the season, but luckily for the fans she chose not to hold back — which left some wishing she did (via Us Weekly).
While the rare four part reunion continues to unfold, set to conclude on November 4th, 2021, questions continue to circulate about where the drama will unfold next. How long does everyone have to wait to see where things go? Will the next season even include the big players of Season 11? What can we expect?
When can you expect to dive back into the drama?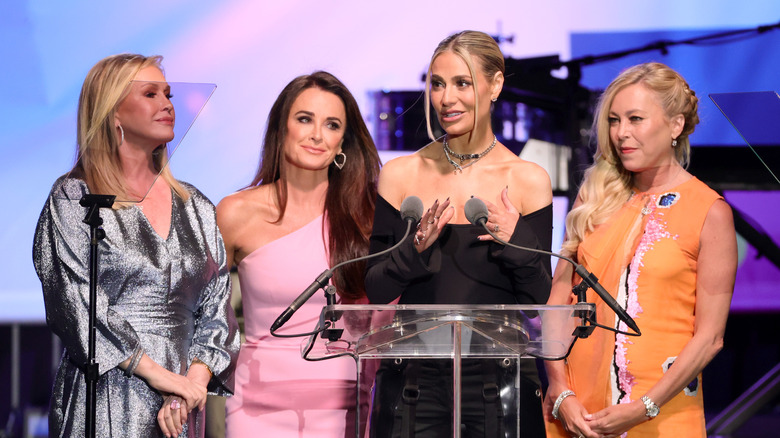 Rich Fury/Getty Images
Season 11 of "RHOBH" has yet to conclude, so of course Bravo have still not announced the Season 12 release date. Judging by past seasons, there's a likelihood that it is released around April/May 2022.
After such an explosive season, there's definitely a sense of urgency to see where things go. Fans are hopeful that the producers will feel this pressure and release the next season even earlier. These hopes were further fueled by the fact that multiple housewives have been seen filming in public. Cameras were even spotted filming at Kyle Richards' daughter Portia Umansky's birthday party (via Reddit).
Since filming appears to already have begun, fans can expect the premiere date of Season 12 to be around early to mid 2022. But the question on everyone's mind is, who's going to survive the reunion and make a comeback next season?
Fans are definitely eager to see how the ladies move on from the deep-rooted issues they all encountered this season. Will Sutton Stracke and Erika Jayne ever really recover from their repeated clashes due to her simply saying what's on the public's mind and asking questions (via Daily Mail)? Will Garcelle Beauvais try to let bygones be bygones and build a friendship with the ladies?
Will Erika Jayne rejoin the cast for another round?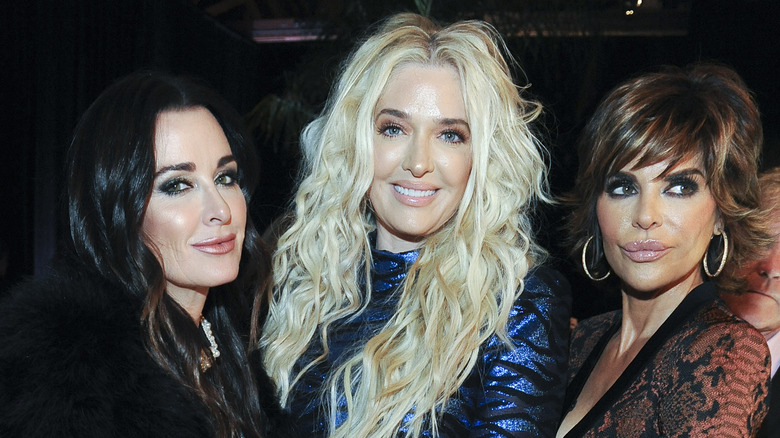 Amy Graves/Getty Images
None of the ladies have yet confirmed their return for Season 12. One thing fans are certain of is that Lisa Rinna won't give up that diamond anytime soon, but will her closest friend Erika Jayne heed her lawyer's advice and step back from the show? Rather, the question should be, will she be allowed to return? Andy Cohen has repeatedly been urged to fire Jayne, but when speaking to Entertainment Tonight he shared that he's unlikely to be swayed by fans opinions, and is hopeful that the same cast will return. If Jayne does return, she's set to receive an even bigger paycheck due to the impact she's had on ratings this season (via Screen Rant).
Another question mark surrounds Garcelle Beauvais, who recently spoke to Entertainment Tonight about her trepidations concerning Season 12. After going back and forth with the ladies and struggling to fit in, it's understandable why she would be "on the fence." After becoming a fan-favorite this season, everyone's fingers and toes are crossed for her return.
What's surprising to many fans is that OG Kyle Richards, who has been with the show since its conception, shared in an interview with Pedestrian that she's actually not sure if she'll return, claiming she has to eventually "walk away." Richards has received some mixed feedback this season, but fans still cant imagine the show without her. In an ideal world, the exact same cast would return and give the fans a chance to watch how they move forward from their countless Season 11 spats.