Prince Edward And Countess Sophie Face A Daunting Delay To Their Royal Visit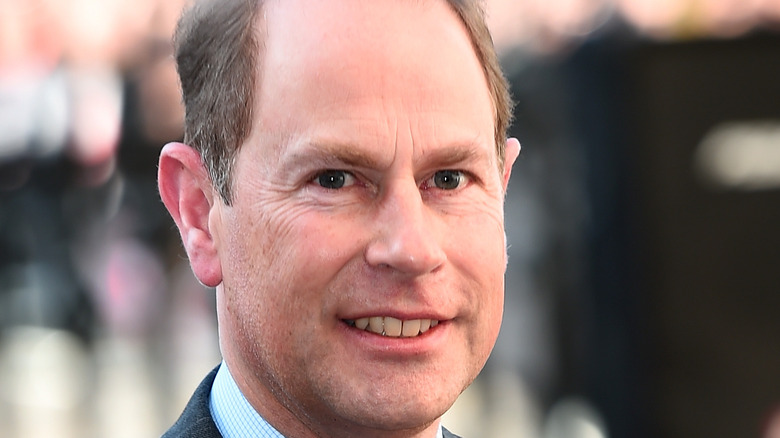 Eamonn M. Mccormack/Getty Images
Although royal watchers always keep a close eye on Prince Charles, Camilla Parker Bowles, Prince William, and Kate Middleton, there are other senior members of family who are busy fulfilling their duties for the British monarchy.
Queen Elizabeth's youngest son, Prince Edward has always been interested in the arts, and even once made his living producing dramas and documentaries through his company, Ardent Productions, per Express. Edward left his job in the entertainment industry in 2002 and — along with his wife, Sophie, the Countess of Wessex – has dedicated his life since to royal work. The couple launched the Earl and Countess of Wessex Trust, and both have taken on multiple patronages, including the Duke of Edinburgh Award, Paralympics GB, the Commonwealth Games Federation, and the Royal Bath and West Show, just to name a few.
And Sophie happens to be a favorite of the queen. "She is trusted and relied on by the Queen in a way I couldn't say applied to the Duchess of Cambridge or the Duchess of Cornwall," a royal aide told the Daily Mail. "She is like another daughter to Her Majesty, they are that close."
So it's not surprising that Queen Elizabeth entrusts her son and daughter-in-law to visit other countries on her behalf, including a planned trip to Gibraltar as part of her Platinum Jubilee celebrations. Unfortunately for Edward and Sophie, the journey got off to a bumpy start.
Edward and Sophie's plane had to circle back to London due to technical issues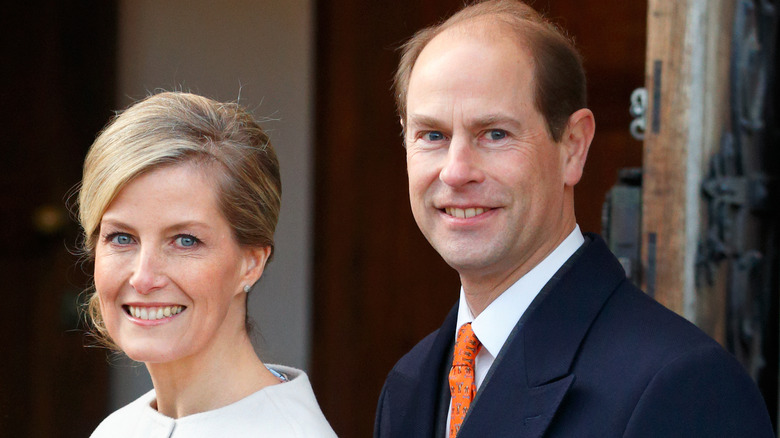 Max Mumby/indigo/Getty Images
The plane carrying Prince Edward and his wife, Countess Sophie, to Gibraltar had to head back to London after experiencing technical issues. "Our pilots decided to return to Heathrow as a precaution due to a minor technical issue, and the aircraft landed normally," a British Airways spokesperson explained, per the Daily Mail. "The issue has now been fixed and the aircraft is due to depart again shortly."
There was already some drama surrounding Edward and Sophie's trip to the area. After it was announced in March, Spain reportedly protested the plans as it has claimed Gibraltar belongs to them. The region's future is a topic of negotiations between Great Britain and the United Nations, per Mirror. As a result, Spain believed the royal visit was "not appropriate" during the ongoing talks. Still, Edward and Sophie are scheduled to catch another flight to Gibraltar to carry out their duties for Queen Elizabeth.
"The Earl and Countess of Wessex's arrival in Gibraltar has been delayed slightly, after their flight was diverted safely back to the UK due to a technical issue," according to a statement from the Convent in Gibraltar. "Alternative arrangements are being made for The Royal Highnesses' arrival in Gibraltar later today and the program will be adjusted accordingly."