Diane Keaton Reveals Why She Never Got Married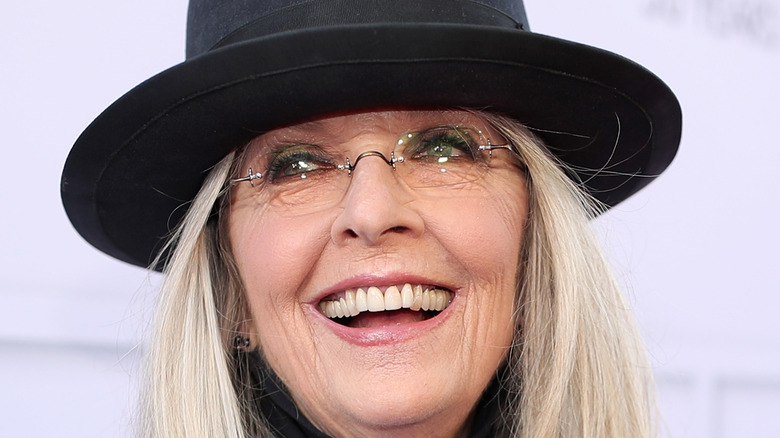 Christopher Polk/Getty Images
She's one of the most beloved actors of her generation, even though Diane Keaton changed her name to kick off her career proper. 
And she remains just as relevant nowadays, with Keaton popping up as the totally unexpected actress in Justin Bieber's music video for the hit single "Ghost." Sadly, she didn't play his love interest even though there was intense speculation at the time, especially since, per Today, Keaton joked that Bieber might ask her out on a date after the actor announced her crush on him. 
As NPR points out, the Oscar winner still rocks her signature look all these years later, too, taking oversized masculine tailoring to its coolest possible extreme. "I'm the only remaining person on earth with this particular look," she said. More accurately, she's the only one who could possibly pull it off. 
There's an air of effortless cool about the "First Wives Club" star, even if Keaton is well known for publicly fretting about everything. She credits her wonderful upbringing with quieting her many neuroses. 
On her beloved parents, Keaton gushed, "I think about them all the time. They really defined me. And I was perfect as a daughter. I was a good daughter. That's the role I really like. I need to have somebody kind of guiding me, which my mother did." 
Surprisingly, the actor hasn't found the one, as it were, but that hasn't stopped Keaton from building her own family. 
Diane Keaton really values her independence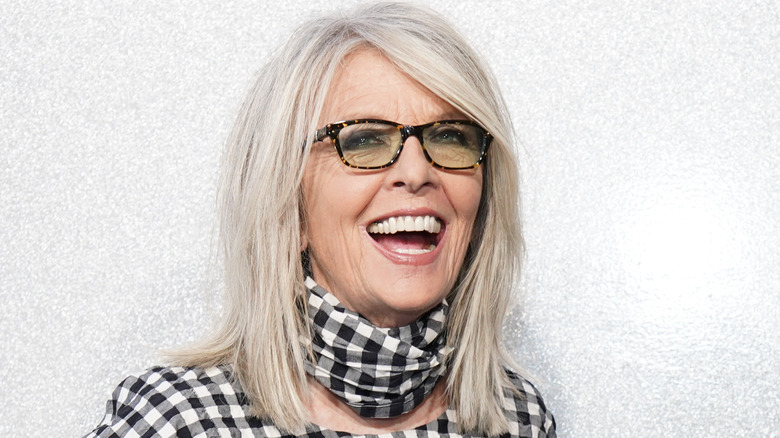 Rachel Luna/Getty Images
Diane Keaton is a rom-com queen and a seriously snazzy dresser, so surely dudes must be lining up to date her, right? During a chat with fellow comedic icon Lisa Kudrow for Interview magazine, the "Annie Hall" star acknowledged that she never felt as though marriage was the right path for her because her parents' relationship always seemed somewhat unequal. 
"I love my dad, of course — that goes without saying — but she was always there, and he was always working," Keaton shared. As a result, her mother gave up her life to raise the children and create a home for their family.
"There was no more trying things out. I feel like she chose family over her dreams. And she was just the best mother, but I think that she is the reason why I didn't get married. I didn't want to give up my independence," the actor revealed. 
However, fans will be shocked to learn that, according to Keaton, nobody was asking her, either. She's been linked to several A-listers over the years, including Al Pacino, Jack Nicholson (her co-star in "Something's Gotta Give"), and even serial womanizer Warren Beatty, but nobody wanted to tie her down. If she could've married any of them, it would've been her boyfriend of five years, Pacino, she says.
During a previous chat with People (via ABC News), though, Keaton reasoned that being unmarried isn't the worst thing that could've happened to her.
The true loves of the actress' life are her kids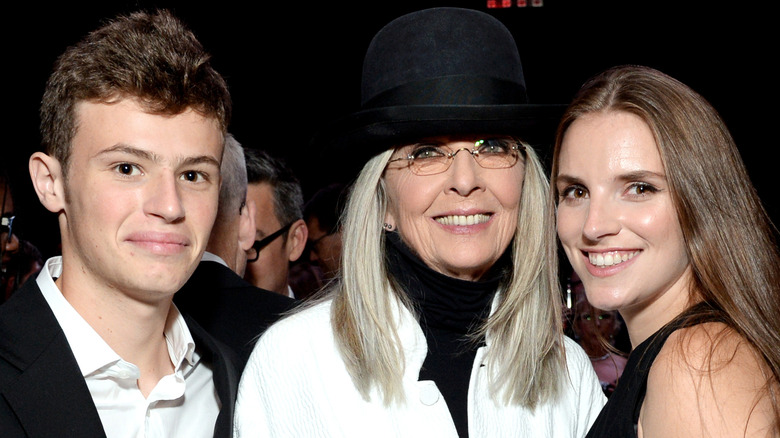 Michael Kovac/Getty Images
Being single didn't stop Diane Keaton from achieving everything she wanted. In fact, the actor's adopted children, Dexter and Duke, have made her life what it is. 
"She said she probably would have crawled so deeply into herself she'd be an emotional mess by now," an insider shared with Closer Weekly. Despite her demonstrable success, the "Something's Gotta Give" star never felt like she had what it took to make it big. Keaton's beloved mother "encouraged her to take on the world," but it was becoming a mom herself that changed everything for the actor.
She was 50 years old at the time and had just lost her father. As Keaton acknowledged, "After a lifetime avoiding intimacy, I suddenly got intimate in a big way." 
The comedic star always strives to put her best foot forward for her children. Moreover, "I spent too long worrying about whether a man loved me or not. I found that raising a child was the most humanizing of all loves. It is unconditional." Looking back on her decision to become a single mother, Keaton admitted to CBS News that she was waiting on the right relationship to come along, but it never materialized.
She took the plunge not because she felt an incurable need to be a mother but because it was essentially now or never. Thankfully, Keaton found the true loves of her life in her children.