The Hilarious Warning Mark Hamill Gave To Kate Middleton About Prince Louis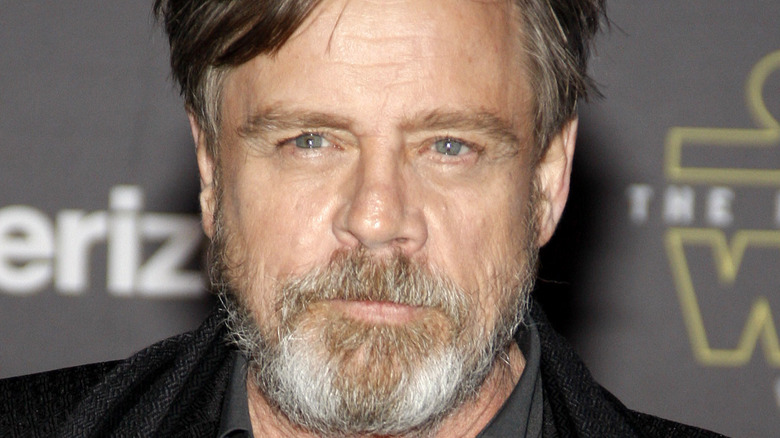 Tinseltown/Shutterstock
Queen Elizabeth II's Platinum Jubilee celebrations kicked off on June 2, 2022, and, almost immediately, Prince Louis stole the show. The queen's great-grandson — the son of Prince William and Kate Middleton — had everyone talking.
The little prince, the couple's third child, was making faces at the adoring crowd below him while standing on the balcony during the Trooping the Colour parade, as well as acting out at other events throughout the weekend (via People). "He's a cheeky monkey — a typical third child," an insider close to the royal family told the publication. "It's nice that the world got to see him enjoying himself."
While the queen herself seemed entertained by the child's antics, some viewers were upset by the silly faces Louis was making. Blanca Cobb, a body language expert, exclusively told The List that his sister, Charlotte, was less than amused with her brother's behavior.
However, the overwhelming majority of viewers enjoyed Louis' hilarious faces, especially on Twitter (via Harper's Bazaar). Even a celebrity got in on the conversation on the social media platform.
Mark Hamill used his wit on Twitter to offer some advice for Kate Middleton and Prince William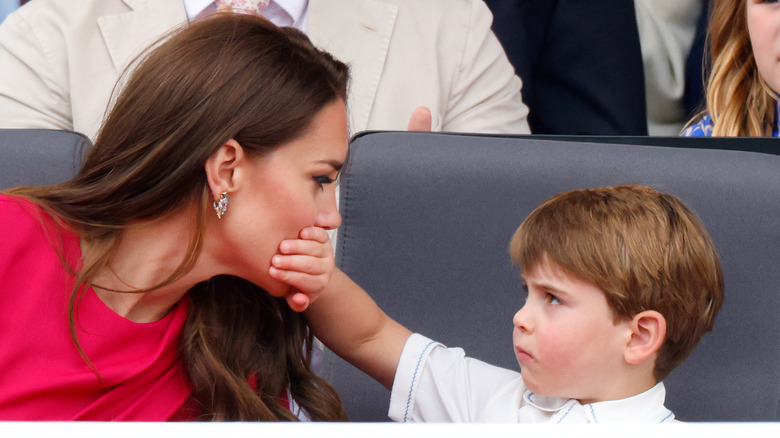 Max Mumby/indigo/Getty Images
Mark Hamill, best known for his role as Luke Skywalker in "Star Wars," joined in on the conversation surrounding Prince Louis on Twitter. After the young boy showed off his best silly faces for the world to see during the queen's Platinum Jubilee, the actor couldn't help but offer some advice to his mother, Kate Middleton (per the New York Post).
Hamill took to Twitter to issue a warning to the Duchess of Cambridge regarding the 4-year-old. "I think she should start dreading the teenage years ... NOW," he wrote. While his advice seems to be in good fun, some were genuinely concerned about the child's behavior.
According to Newsweek, Middleton's parenting was criticized following Louis' public antics at the Platinum Jubilee celebrations. One fan of the family commented, "Why are we shocked? Lol his mother doesn't raise him, a staff does. This is not 'normal four-year-old' behavior."
However, other commenters were quick to point out that he is simply a child who was likely bored out of his mind during the long events. "Good grief the comments in here are a ride," one Twitter user wrote. "Kids constantly test boundaries and will misbehave from time to time. These kids don't have the luxury of skipping boring events and Kate doesn't have the luxury of disciplining the kids in public, which I'm sure he knows."
Now, one of the U.K.'s most well-known child-rearing experts is sharing her thoughts on Louis' behavior as well as Middleton's response, and she agrees wholeheartedly with one side of Twitter.
What Supernanny Jo Frost says about Prince Louis' behavior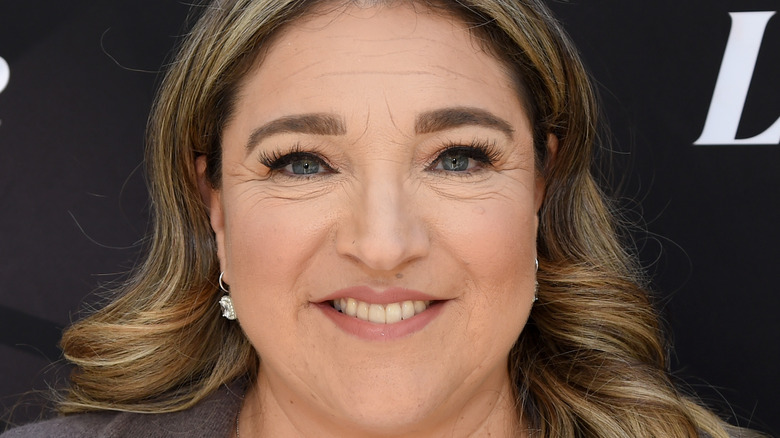 Michael Kovac/Getty Images
While actor Mark Hamill jokingly commented on Prince Louis possibly becoming an unruly teen in the future, the U.K.'s most famous nanny thinks he'll be just fine.
Jo Frost, better known to most as "Supernanny," had wise words to share about Louis' antics. On her Instagram account, the parenting expert shared a photo of the little prince sticking his tongue out at his mom, Kate Middleton, and then covering her mouth. 
"All that sitting, watching and organization, most children can't sit in their chairs at a dining table for longer than 15mins," she wrote. "It certainly must have been beautifully overwhelming for this little chap."
Frost has been known to advocate for children engaging in age-appropriate behavior. Often, parents expect adult reactions from kids, and that's just not rational. In this regard, Louis reacted in what would be considered normal behavior from a 4-year-old made to endure such pomp and circumstance, she said.
When kids do act out, the nanny recommends using a "naughty step," where parents ask the child to sit so they can discuss their troublesome behavior (via Supernanny.com). Middleton actually employs a version of this with her three children, using a "chat sofa" at home instead of a step (via Marie Claire).
Frost then commented on how she was quite impressed with both Prince William and Middleton's parenting styles, citing that they have publicly shared their struggles and continue to always try to do better. She says the Duchess of Cambridge "has never been one to shy away from publicly giving her children a fair telling off to behave and that's a sign of a confident parent who is able to hold boundaries whilst empathetically meeting her children's needs." 
She wrote that she wishes all children could be "raised, seen & heard loved with healthy boundaries."