Why Bridgerton Fans Can't Wait For Francesca's Story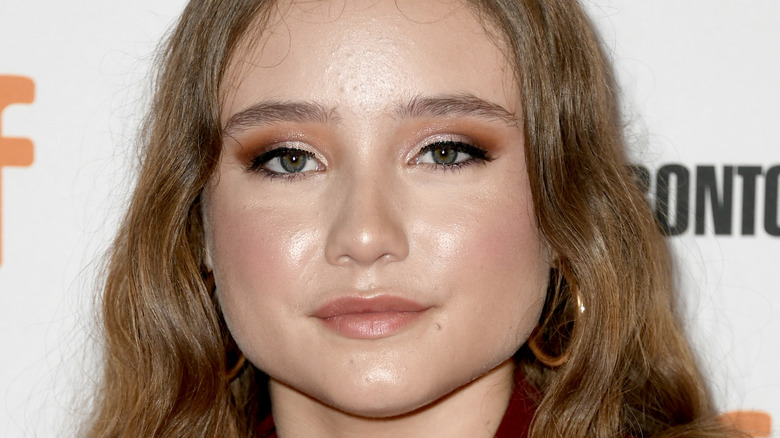 Frazer Harrison/Getty Images
Ever since the credits rolled on Season 2 of "Bridgerton," fans have been excitedly anticipating the arrival of the next. While Season 2 followed the love story between Viscount Anthony Bridgerton and Kate Sharma, Season 3 will be focused on other fan-favorite characters: Colin Bridgerton and Penelope Featherington. After witnessing Penelope in the friend zone for the past two seasons, "Polin" fans are excited to see the relationship between the two pals take a romantic turn.
While "Bridgerton" has found extraordinary success and unparalleled Netflix viewership, it has been hard for fans to say goodbye to certain main characters season after season (via Indie Wire). That said, creator Shonda Rhimes plans to live out a unique storytelling vision with this beloved Netflix series. "Our goal, if we do our job correctly," Rhimes said to Variety, "is you are going to be just as invested and excited by that couple [Anthony and Kate] as you were by the couple of Season 1." The legendary showrunner has already done it twice, and we wholeheartedly believe that she will do it again.
One on-screen adaptation that fans are already looking forward to involves a younger Bridgerton: Francesca. While this sibling hasn't seen as much screen time as some of her brothers and sisters, the Julia Quinn novel that revolves around Francesca Bridgerton's love story has lots of potential.
Francesca Bridgerton will be played by another actress in upcoming seasons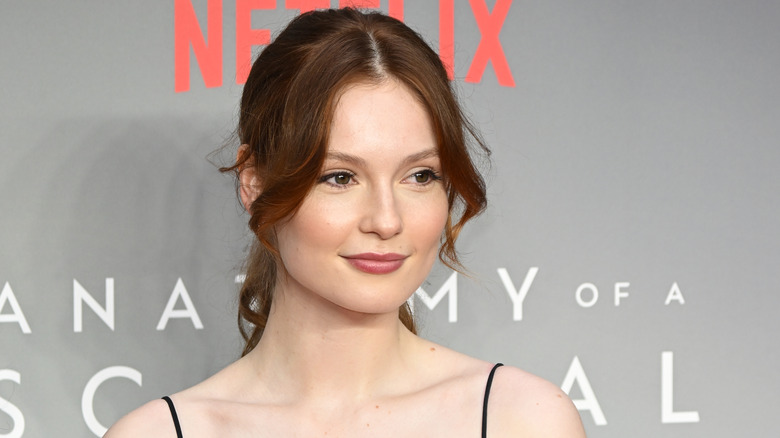 Jeff Spicer/Getty
There's a reason we haven't seen as much of Francesca Bridgerton on the Netflix series so far. And no, it's not just because she's one of the younger siblings. Actress Ruby Stokes, who played Francesca in Seasons 1 and 2 of "Bridgerton," was cast in the leading role in another Netflix series: "Lockwood & Co." (via TV Insider). The demand for this leading role ultimately led to an important "Bridgerton" role being recast. As the "Bridgerton" cast and crew bids Stokes adieu, they are inviting actress Hannah Dodd into the family with open arms (via Variety). Dodd posted the announcement on her Instagram page and received welcoming comments from both Nicola Coughlan, who plays Penelope Featherington, and Julia Quinn, the author of the book series. 
Now that Francesca's role has been recast, we are expecting to see a lot more of this quiet and reserved Bridgerton on-screen. Sadly, as the third youngest sibling, we might have to wait a few years until an entire season is dedicated to her. But if the on-screen adaptation is anything like the Julia Quinn novel, "When He Was Wicked," fans have good reason to be excited. According to Popsugar, "When He Was Wicked" is the steamiest "Bridgerton" book in the series.
When He Was Wicked is a heartbreaking yet beautiful story about second love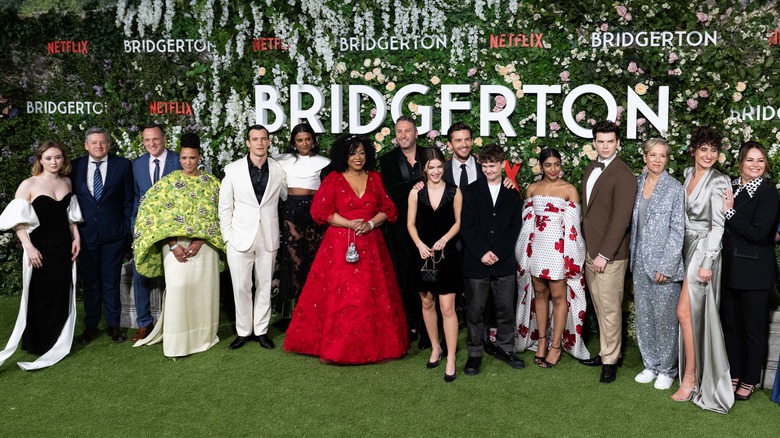 Jeff Spicer/Getty Images
While it's hard to imagine anything being sexier than Kate and Anthony's slow-burn, apparently Francesca Bridgerton's love story is just as fiery. Spoilers ahead!
If you've been wondering who Francesca will really end up with in "Bridgerton," the book has the answer. Unlike some of her siblings, Francesca falls in love hard and fast with the Earl of Kilmartin, John Stirling (via Curled Up). But it wouldn't be "Bridgerton" without some sort of love triangle, right? A few days before the happy couple's nuptials, Francesca meets her fiance's cousin, Michael. Michael immediately falls head over heels for Francesca, but conceals his feelings due to his close friendship with John. Two blissful years pass, and Francesca and John remain happy and in love — until tragedy strikes. One horrible night, John dies unexpectedly in his sleep.
Suddenly a heartbroken widow, Francesca believes she will never find love again. That is until Michael returns home after several guilt-ridden years in India. Even after four years apart, Michael still harbors deep feelings for Francesca. When the pair reunite, sparks ultimately fly, and Francesca develops a mutual attraction for her old friend. According to All About Romance, the sex scenes in this book are particularly "spicy" due to Michael's history as a rake. Friends to lovers, rejoice! If this love story makes it to screen, you've got a lot to look forward to.