How Is Sam McCall A Cassadine On General Hospital?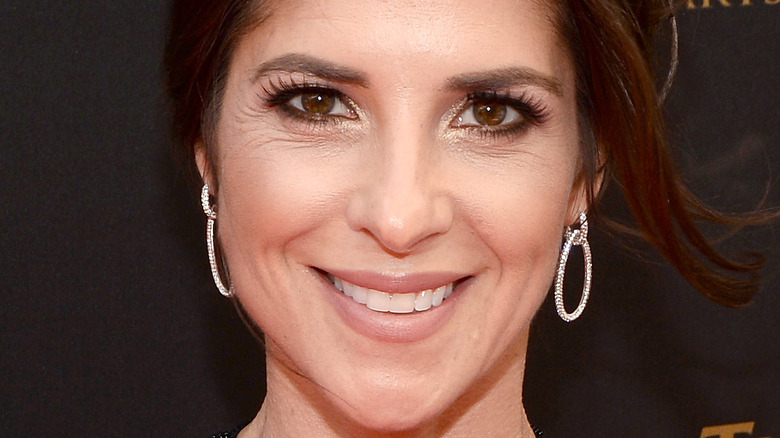 Matt Winkelmeyer/Getty Images
Samantha McCall has been a long time favorite of "General Hospital" fans and has been played by actress Kelly Monaco since she originated the role in 2003. When she first showed up in Port Charles, Sam was a grifter and a conwoman and quickly became known for her high-intensity love affair with mob enforcer Jason Morgan (Steve Burton). These days, Sam is a badass private investigator and devoted mother to her children Danny and Scout, and is in a healthy relationship with police detective Dante Falconeri (Dominic Zamprogna).
Sam first arrived in Port Charles along with her developmentally disabled brother Danny McCall (David Greenman). The two had been raised separately, Danny by their abusive mother Evelyn Bass and Sam by their father Cody McCall, who taught her how to run cons (via Soap Central). As a teenager, Sam rescued her brother from their mom and began swindling rich men as a way to make money and take care of him. It wasn't until Danny was on his deathbed due to an encephalitis outbreak in 2006 that Sam learned she had been adopted. Not long after, she discovered the identity of her biological mother, though it would be several more years before she learned that her real father was dangerous mobster Julian Jerome (William deVry).
In May 2022, Spencer Cassadine (Nicholas Chavez) sat down with Sam McCall at Kelly's Diner and the two talked about being family and how they might both be "good Cassadines" after all (via Soaps). This left some viewers wondering how Sam could be a biological Cassadine. Let's take a look.
Sam's biological mother is Alexis Davis
When Sam McCall learned that she had been adopted, she and Jason Morgan went in search of information regarding her birth family. They learned that she had been born in a clinic in Maine and when they went there for answers, they discovered that Sam's birth mother had been a teenage boarding school student (via Soap Central). Based on information from the Headmistress of the school and yearbook information, Sam and Jason deduced that Alexis Davis was her birth mother.
This information was extremely upsetting to Sam who already had a contentious relationship with Alexis. Sam blamed Alexis for the death of her own baby who was stillborn after Sam donated stem cells to Alexis' daughter Kristina, according to Soaps in Depth. She also blamed the woman for the death of her brother Danny because the last dose of the encephalitis cure had been given to Alexis instead of him.
Fortunately, over the years Sam and Alexis were able to mend their relationship with the help of Alexis' other two other children, Kristina Corinthos-Davis and Molly Lansing-Davis. The four women now have a strong bond as mother, daughters, and sisters.
Alexis Davis is a Cassadine
Some "General Hospital" viewers may not know that Alexis Davis was actually born Princess Natasha Alexandra Mikkosovna Cassadine, the daughter of the evil Mikkos Cassadine and his mistress Kristin Bergman (via Soap Central). When Natasha was a young child her stepmother Helena Cassadine killed her mother in front of her and the little girl suffered memory loss due to the trauma. She was then taken in by the family but raised to believe she was a poor, distant relative named Alexis Davidovitch.
Alexis later changed her last name to Davis before arriving in Port Charles as an attorney for Stefan Cassadine, who she believed to be her cousin at the time (via Soaps in Depth). Later, while searching for dirt on the Cassadines, Luke Spencer discovered that Alexis was actually Mikkos' long-lost daughter Natasha who everyone believed to be dead.
These days, Alexis tries to keep as much distance from her birth family as possible, excluding her nephew Nikolas Cassadine, whom she believes to be good at heart. She is often found trying to convince Nikolas to loosen the hold that the Cassadine's diabolical legacy seems to have over him. It looks like Sam is following in her mothers footsteps by trying to convince her cousin Spencer Cassadine that he's a "good one" too.