The Bath & Body Works Scent You Should Buy If You're A Scorpio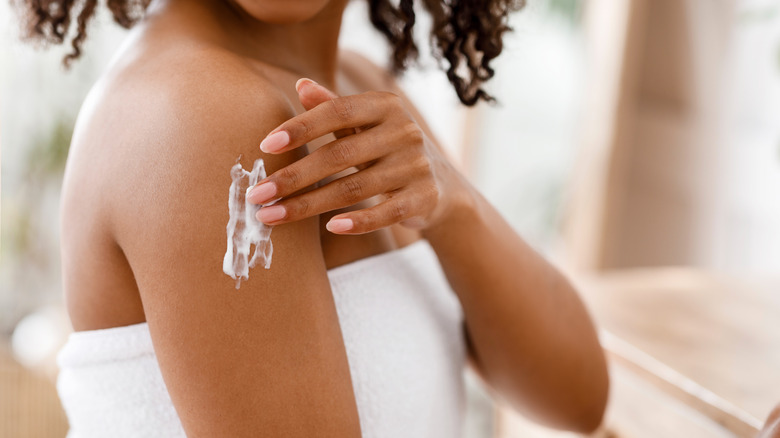 Prostock-studio/Shutterstock
We may receive a commission on purchases made from links.
Scorpios have a big reputation — and rightly so. This water sign, born between Oct. 23 and Nov. 21, is known for being smart, powerful, and secretive, a mix that can be quite intense.
One of the best characteristics of a Scorpio, though, is their passion. Most people born under this zodiac sign have a high sexual desire and crave physical touch, but they don't go to bed with just anyone. 
According to Thought Catalog, it may be hard to break the shell of a Scorpio woman, but, once she likes you, she really likes you. So, while Scorpios can be quite intense and even get a bit possessive of their partners, they also know how to enjoy themselves — and do it often.
If you're a Scorpio hoping to find a new love interest, wanting to spice things up with your current partner, or simply seeking to change your routine, consider trying a new scent. This small change can go a long way, and Bath & Body Works has a great scent option for you.
Scorpio should try the Dark Kiss body cream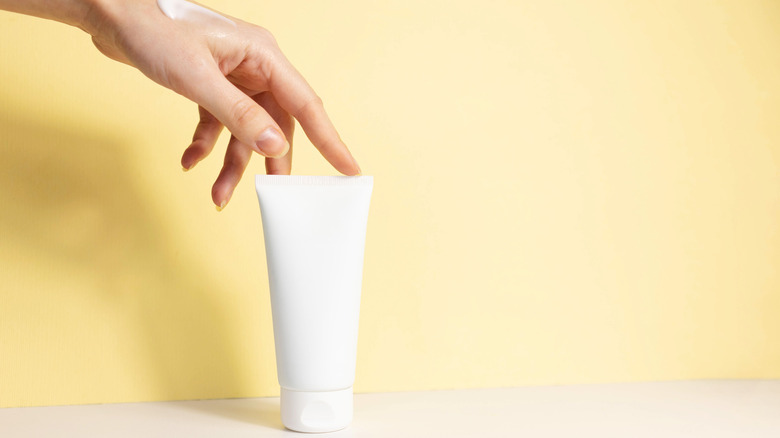 KaterynaTkachenko/Shutterstock
It's no secret that Scorpios are a dark sign. Not only are all Halloween babies Scorpios, but, according to Cosmopolitan, some of their most prominent traits are pretty dark, too. A Scorpio can be vengeful, secretive, and morbid but also passionate, loyal, and curious. So they need a scent that can match their darkest moods and deepest desires.
PopSugar recommends heading to Bath & Body Works and trying the Dark Kiss Ultimate Hydration Body Cream. This shea butter cream provides 24-hour moisture and, according to Bath & Body Works, smells like a "seductive night in," which is your ultimate way to spend an evening. It's filled with alluring fragrances like black raspberry, burgundy rose, and vanilla bean.
Plus, this body cream has a bonus ingredient: hyaluronic acid. According to Healthline, it may promote healthy skin, relieve joint pain, and speed up the healing of any surface-level wounds. So, you're getting the seductive scent you crave and a hydrating formula to keep your skin in great shape.
Other scents to try if you're a Scorpio
If you prefer a perfume to a body cream, there are other fitting options for Scorpios looking to change up their scent. InStyle recommends the Yves Saint Laurent Black Opium Eau de Parfum, mixing notes of coffee, vanilla, and white flowers for a seductive blend.
Prefer something a bit more floral? InStyle suggests the Byredo Rose Noir Eau de Parfum, which is a dark take on the traditional rose scent, containing notes of cardamom, lily of the valley, and moss.
At just under $200, both of these perfumes can be a bit of a splurge, so, if you're looking for something more affordable, try the KKW Fragrance Kourtney Ruby Diamond. Kim Kardashian created this woodsy scent to honor her sister Kourtney Kardashian (who, in our opinion, is the most seductive of the sisters).
No matter which scent you choose, Scorpio, you're sure to intoxicate just about anyone who comes your way.