If You're An Enneagram Type 9, This Cocktail Is A Must-Try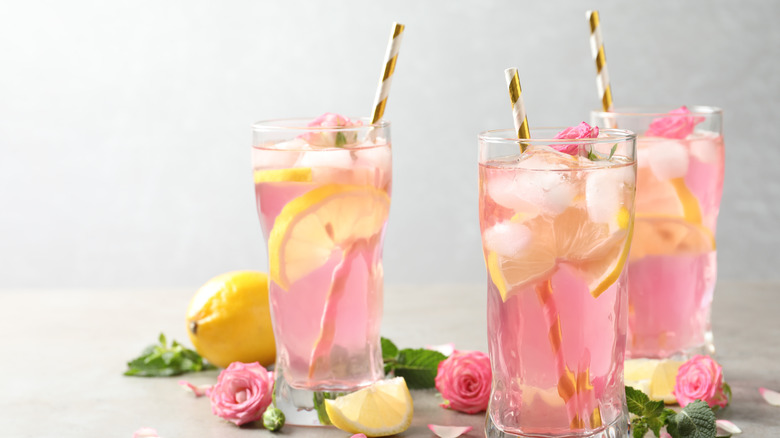 New Africa/Shutterstock
Our Enneagram type helps us explain our own personalities and see ourselves a bit more clearly. While we may already be self-aware enough to know what makes us tick, finding our Enneagram type will help explain why we feel and act a certain way (per The Enneagram Institute). In fact, per the institute, all of us enter childhood with one of the nine personality types ingrained in us.
The 9 personality types vary greatly. After taking the quiz, you may find yourself relating to more than one Enneagram type, but overall, each person lands into one category. If your category is type 9, you are considered "The Peacemaker." You are characterized by being calm, level-headed, and zen (per Truity). If you are out at a bar, you are likely able to fit in just about anywhere, adapting to your surroundings quite easily. While you are often well-liked, sometimes this can turn into an issue with people-pleasing in order to stay liked.
Still, type 9's like to have fun and kick back with a drink like the rest of us. So the next time you are mingling with friends, try this cocktail.
Enneagram type 9s should order something fun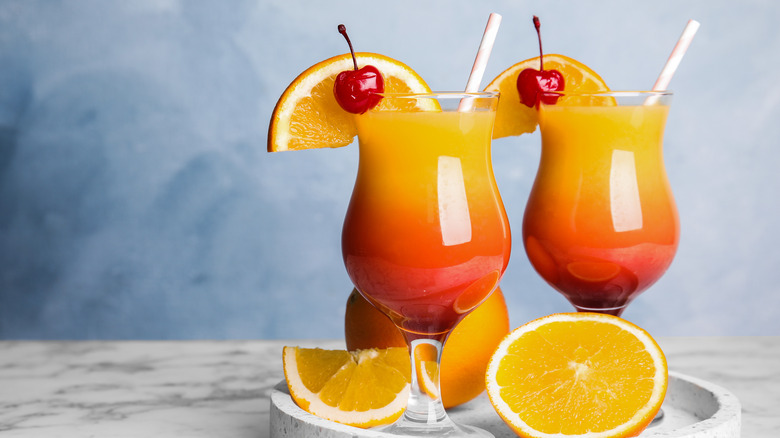 New Africa/Shutterstock
According to Truity, one of your biggest fears as a type 9 is disturbing the peace and pushing others away. Bring those people back in by ordering a fun, flirty drink that fits with your positive attitude. Inspired by This recommends a Tequila Sunrise, a brightly colored drink that matches your personality well. This cocktail is made with tequila, orange juice, and grenadine, and just like you, it doesn't like to mix things up. According to Liquor.com, it is left unmixed to preserve the colors of each ingredient, making that sunrise effect.
A similar option if you aren't into tequila is a Sea Breeze. According to Enneagram Playground, this is an easy-drinking cocktail perfect for the calm nature of an Enneagram type 9. It is made with vodka, cranberry juice, and grapefruit juice, per Food Network, and the mix of fruity flavors makes this cocktail just as easy to drink as it is to create — an ideal combination for a type 9.
What Enneagram type 9s should order if they want beer or wine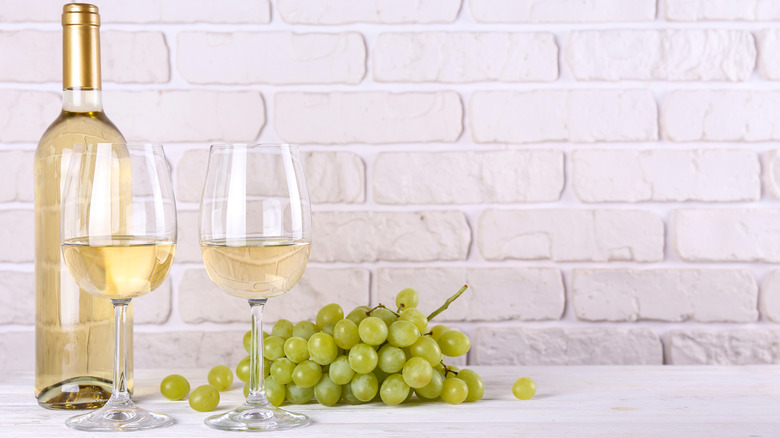 evrymmnt/Shutterstock
As a type 9, you may find liquor a bit too wild. If you gravitate towards something more mild, like beer or wine, you still have some great options to choose from. According to Porch Drinking, a type 9 should opt for a Lager or Pilsner, both of which they refer to as "non-confrontational" pours. If you are unsure which Lager or Pilsner to order, Liquor.com named the Firestone Walker Pivo Pilsner as the best Pilsner of 2022. But, if you want to keep it simple, they also recommend a Miller Light, naming it the best light lager of the year.
If you prefer wine, Bright Cellars recommends a Pinot — Pinot Noir for the red-wine drinkers and a Pinot Grigio for those that like whites. Both of these options are great for the type 9 who likes to keep things simple and relaxed. No matter which drink you choose at the bar, you are likely to have a great, relaxing time, and help those around you have a peaceful experience, too.