Expert Shares The Biggest Misconception People Have About Wellness - EXCLUSIVE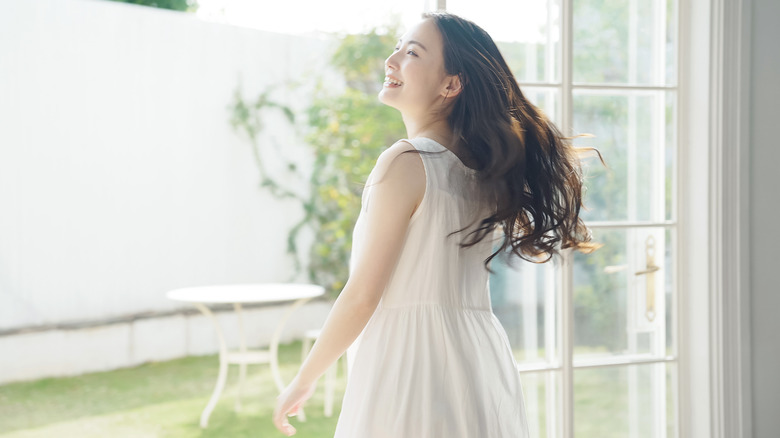 metamorworks/Shutterstock
If you're the type who never makes room in the day for "me time," today is the day to realize that self-care is a luxury you can't afford... to miss! Since 2012, the second Saturday of June has been designated as Global Wellness Day; for 2022, that date is June 11. The concept began in Turkey as a national day of healthful living, and has since become embraced worldwide. 
What to know about Global Wellness Day? It's as simple as taking time to spend a day de-stressing and thinking about ways you can carry on healthy habits throughout your life. The List spoke exclusively with Mari Sierra, Head of Wellness for OYE, J Balvin's new interactive wellness app. She explains that the biggest misconception people have about wellness is that it can only be achieved through spa treatments, meal plan subscriptions, and other pricey means. "Wellness doesn't always need to be expensive or out of our reach," she says. "Instead, wellness is a choice, it's a lifestyle; it's knowing your priorities and organizing your choices to align with what makes you feel whole, healthy and fulfilled."
The Global Wellness Day website suggests seven easy steps towards wellness. For instance, walking for an hour is physically beneficial, and also releases feel-good endorphins in your brain.
Adding wellness to your life is easy and inexpensive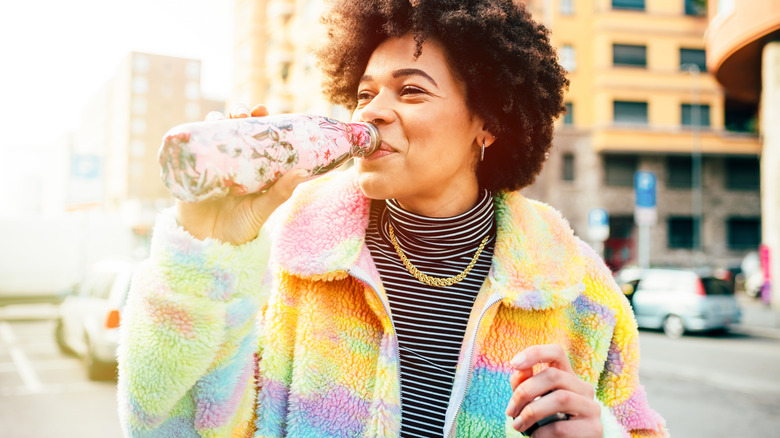 Eugenio Marongiu/Shutterstock
When we think about "wellness," we tend to associate it with extreme measures like going to the gym six days a week or eating nothing but kale and sand. Not so, explains OYE's Head of Wellness, Mari Sierra. "Wellness is about our relationships, how we relate to our food choices, to our connection with nature," she tells The List. "It's about how we care for our body and our minds, and about our connection with our friends and family, and even what we choose to consume in the media."
So instead of looking at Global Wellness Day as a chore or an unattainable goal, think about some simple ways you could care about your mental and physical health. Maybe you're not into spin classes or hot yoga, but you could take a walk around the park for some fresh air and exercise. Want to eat more healthily, but don't want to give up your favorite foods, either? Try using a smaller plate for portion control, suggests My Southern Health. 
The Global Wellness Day website offers a seven-step "manifesto" that can help put you on the path to better health — and none of the steps will bust your budget. For instance, doing a good deed for someone helps you realize just how much you matter in the world. Drinking water instead of soda not only reduces your sugar intake, but also boosts memory and energy. Better yet: Drink your water in a reusable bottle instead of a plastic one. 
Use your phone for mental wellness instead of FOMO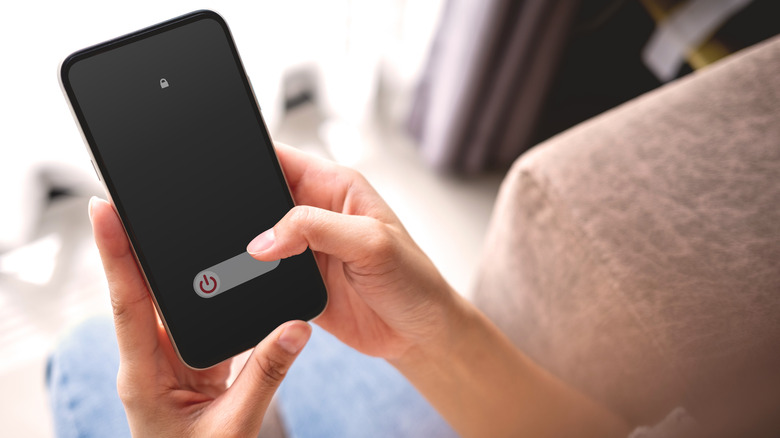 Ton Photographer 4289/Shutterstock
Speaking of electronics, a great (and free!) way to spend Global Wellness Day is to stay off TikTok and Instagram entirely. According to McLean Hospital, social media use is closely connected to anxiety and depression. Although visiting your favorite sites releases the "feel-good" hormone dopamine in your brain, that euphoria can quickly become an addiction. If you don't get as many likes on a post as you expected, your self-esteem may plummet. Then, there's that soul-sucking FOMO that occurs every time you see your niece's fun vacation photos or the girls' night you missed. 
Instead of scrolling through your feed for two hours, have coffee with a friend or set up a family game night. Spending time with people you love will make you feel better than the artificial high of congratulating Britney Spears on her wedding or following an influencer who doesn't even know your name.
On the other hand, your phone can also be a valuable tool towards wellness if used correctly. For instance, setting a reminder to go to bed earlier will help you develop good sleep habits; the Global Wellness Day site recommends a 10 p.m. bedtime for optimal health. You can also sign up for the OYE app, which launches in September 2022. The bilingual mental health app, which will include guided reflections, movements, and other wellness practices, was created by singer J Balvin to promote mental health, particularly in the Latinx community (per PopSugar).