The Royals Just Made Their True Feelings About Prince Andrew's Future Known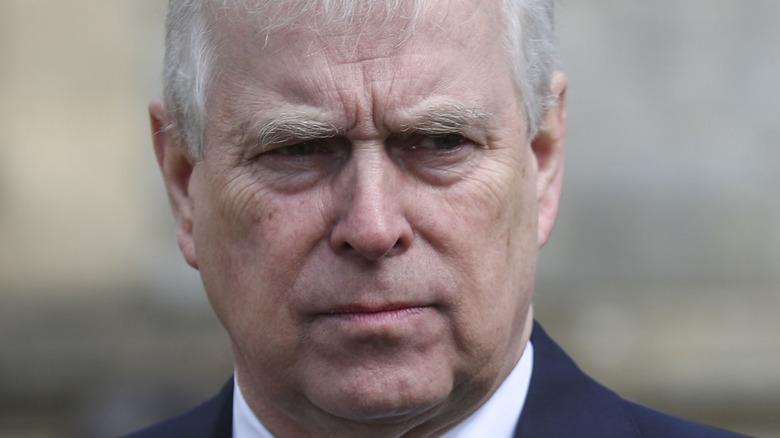 Wpa Pool/Getty Images
Prince Andrew has been a controversial member of the royal family for the past two years, thanks to complaints of sexual misconduct and reports of bad debt. In 2021, a lawsuit was filed against him by an accuser who alleged the prince sexually assaulted her numerous times when she was a minor and victim of sex trafficking, according to Time. The British royal settled the case outside of court (per the BBC), with recent reports claiming he agreed to pay his accuser $12 million, according to the New York Post. In further evidence he's fallen on hard times, his $22 million chalet in Switzerland has been sequestered until he pays nearly $2 million in past debt. The former owner of the chalet had also accused Andrew of missing the final $9 million payment on the property, which took years to recover. 
The second son of Queen Elizabeth was also stripped of his royal and military titles earlier this year as well. "With The Queen's approval and agreement, the Duke of York's military affiliations and Royal patronages have been returned to The Queen," read a statement from Buckingham Palace. "The Duke of York will continue not to undertake any public duties and is defending this case as a private citizen." 
Needless to say, Andrew's future as a royal has been in question ever since, and he skipped his mother's Platinum Jubilee last week, supposedly because he had been diagnosed with COVID-19 (via Today). However, new reports suggest he's being primed for a comeback.
Prince Andrew will make an appearance soon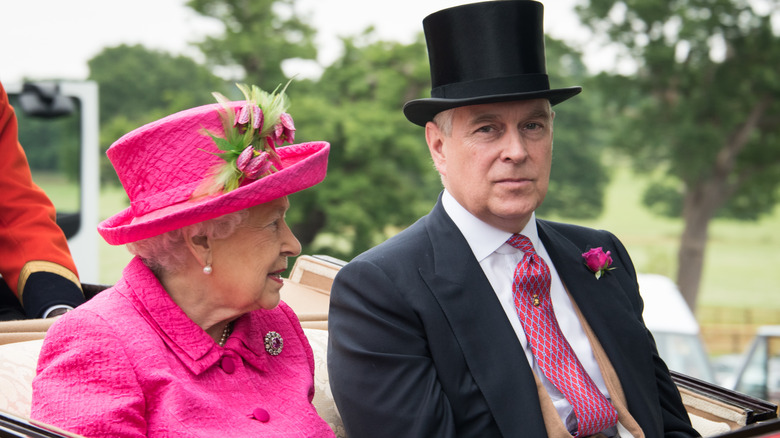 Chris Allan/Shutterstock
Prince Andrew is scheduled to appear during the Garter Day ceremony at St George's Chapel at Windsor Castle on Monday, June 13, according to Newsweek. Andrew, a member of the Order of the Garter, which honors chivalry, retained his status as Knight of the Garter because it was a personal gift of the queen and not a military honor. Other reports, including one from The Times, notes the Duke of York will also make his appearance with senior members of the royal family at his side, a possible indication the palace has plans to help the disgraced royal clean up his image.  
The Buckingham Palace had previously disavowed Andrew, but a senior palace source told The Times, "Clearly at some point soon, thought will have to be given to how to support the duke as, away from the public gaze, he seeks to slowly rebuild his life in a different direction."
However, Andrew's older brother has reportedly stated he's not certain Andrew will be forgiven by the public. As Prince Charles prepares to honor a trip to represent the queen, he's not likely to jeopardize his future as king should his brother falter. A source told The Times, "The prince loves his brother and has the ability to have sympathy for the slings and arrows that his brother endures, whatever the reasons may be. His ability to support and feel for those having a tough time is well known."