Michael Evans Behling Recalls His Experience On Grey's Anatomy - Exclusive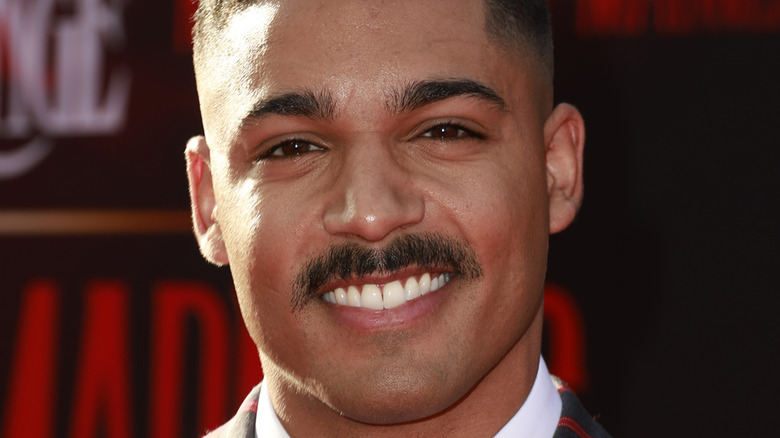 Frazer Harrison/Getty Images
Of all the long-running television series, few programs compete with "Grey's Anatomy." On the air since 2005, the medical drama follows Ellen Pompeo's Meredith Grey, who opens Season 1 Episode 1 as an intern who just so happened to sleep with her soon-to-be boss (none other than "McDreamy," Patrick Dempsey's Derek Shepherd). So many actors have come and gone, with many guest stars and character arcs dominating the screen. From Shonda Rhimes favorites like Kate Burton (who played Ellis Grey) to surprise appearances by the likes of Mandy Moore, "Grey's Anatomy" has continuously kept viewers on their toes.
One guest star who ventured onto the set to perform on the show was Michael Evans Behling, the young actor currently starring in Netflix's "All American." In addition to his thriving acting career, Behling has recently launched an interview series with Clubhouse, sitting down with inspirational artists and engaging audiences while doing so. We joined Behling for an exclusive interview about the interview series and "All American," but we also had to pick his brain about his experience guest starring on "Grey's Anatomy."
Michael Evans Behling joined the cast of Grey's Anatomy while All American was on a break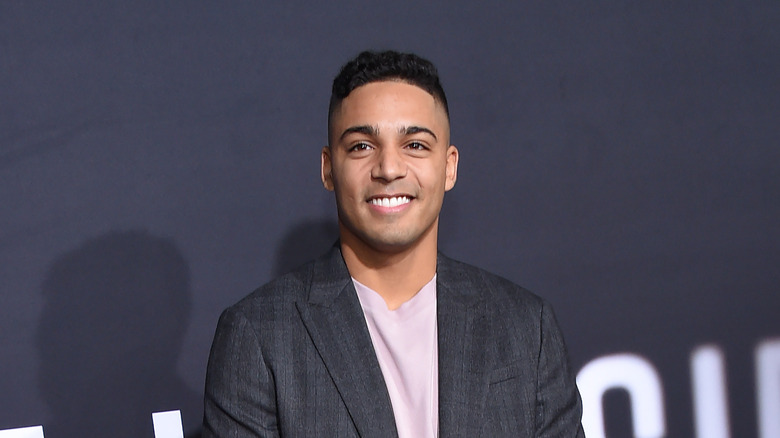 DFree/Shutterstock
Shows on Netflix come and go, but "All American" — starring Michael Evans Behling — has made quite the name for itself. If you've already caught up, we recommend you turn your attention to Season 15 Episode 21 of "Grey's Anatomy" (conveniently on Netflix, too). The episode features Behling alongside the show's principal cast, and we had to dig into what the actor's experience was like.
"After Season 1 [of 'All American'], it was during our hiatus and that audition came in. I thought, 'Wow, is this real life? "Grey's Anatomy"? I have an audition for "Grey's"? That's so weird,'" Behling said. "To have an opportunity to sit in on a table read with all of those actors who have been doing it for 10 plus years, and Miss Shonda Rhimes sitting at the table as well, that was very surreal."
Divulging further about his experience, Behling said that given his work on "All American," he didn't feel like a rookie, but being around such a storied cast was quite the experience.
"To be sitting at that table with Caterina Scorsone [and] several others of the original cast, and then you see Shonda Rhimes, and you see Bill D'Elia, the director ... It was a very meaningful week and a half to me," the actor told us.
Michael Evans Behling recalled a 'well-oiled' set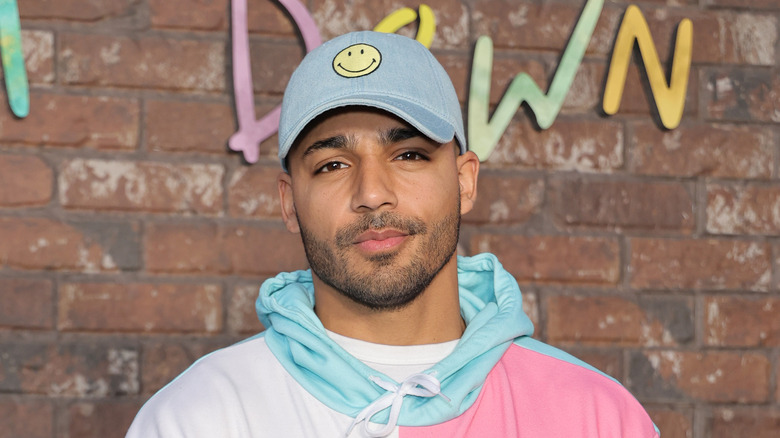 Momodu Mansaray/Getty Images
They say that practice makes perfect, and we can only imagine how seamless the set of "Grey's Anatomy" is 18 seasons later — talk about a tried and true operation. Michael Evans Behling, naturally, dished further about the Chatsworth, California set, telling us that not only were the people "nice," but the set was the furthest thing from disorganized.
"The set itself was like a well-oiled machine. It was very, very clear they had been doing it for 15 years, and it was just in and out, quick cuts. Bill, the director, knew what he wanted. The other actors knew their lines like it was nothing, all of this medical jargon. It was very impressive to see," Behling said. "When the camera wasn't on me and I was behind the camera, I sat back and watched the art. That was a really fun thing to do."
Noting that his one-on-one scene with Caterina Scorsone was exciting, Behling revealed that their mutual friend, Taye Diggs — who also stars in "All American" — made for a nice connection. "Taye and I worked very closely, and she and Taye worked very closely years ago," Behling explained. "Overall, it was a very eye-opening experience. It made me strive for more."
"Who Inspires Me with Michael Evans Behling" began on Sunday, May 22, with guest Jimmie Allen. Episodes will drop via Michael's house, with more information available on the episode platform and Michael's Clubhouse profile.