What Is Happening With Bite Beauty?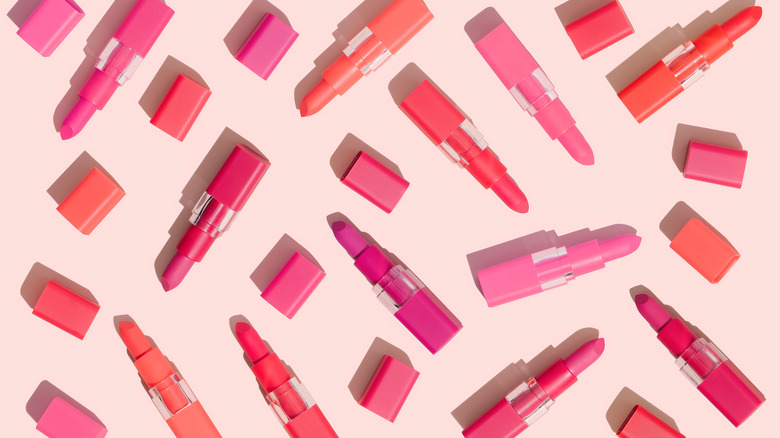 Sasha Medvedeva/Shutterstock
Bite Beauty is a brand best known for its colorful packaging and wide range of shades in everything from lipsticks to foundation (via Refinery29). Originally founded in 2012 by Susanne Langmuir (via The Cut), the company was bought by Kendo in 2014. A few years later in January 2020, it completely rebranded. Discontinuing all of their former cosmetics, Bite Beauty launched an entirely new collection in which all the products were now vegan and cruelty-free with the same high pigmentation. They additionally launched last year in the UK to positive reviews (via The Guardian). According to Refinery29, another quirky feature of the brand is that Bite Beauty lipsticks are food-grade, which means they are technically safe to eat (though we don't recommend you eat lipstick for dinner). 
Alongside their individual products, Bite Beauty opened its first Lip Lab in 2013. This lab allowed people to come up with their own formulations and get creative with shades from daring blue to classic red (via Vogue). With its recent rebrand and the growing popularity of vegan and cruelty-free beauty products, you may have thought Bite Beauty's sales were solid. However, they recently made an announcement that will change everything for their fans.
Bite Beauty shared some big news via their Instagram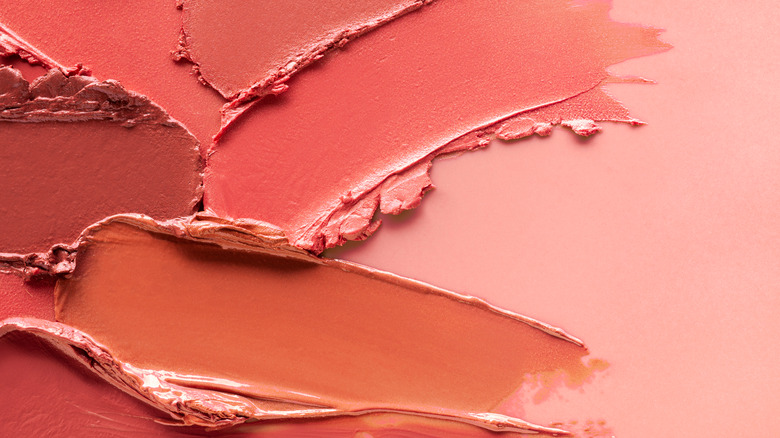 Fotaro1965/Shutterstock
In a recent Instagram post, Bite Beauty sadly announced that they will be closing this year. Although this is unwelcome news, they did mention that their popular Lip Labs will remain open and promised more exciting news was to come. The Lip Labs in question currently allow customers to mix their very own custom lipstick shades under the supervision of blending experts (via Allure). There are currently nine labs available to visit and one opening later this month in Nashville. Eight of these labs are based in the US, but there is one in Paris if you're a European Bite Beauty fan.
If you love Bite Beauty, now is the time to stock up on their products before they sell out for good. You can shop the complete range at 50% off on Sephora and the Bite Beauty website (via The Cut). This means you can snap up that powder you've been dying to try with no regrets and achieve the perfect party lips with the combination of their Power Move Hydrating Soft Matte Lipstick and Yaysayer Plumping Lip Gloss.
They aren't the only major cosmetics company to close this year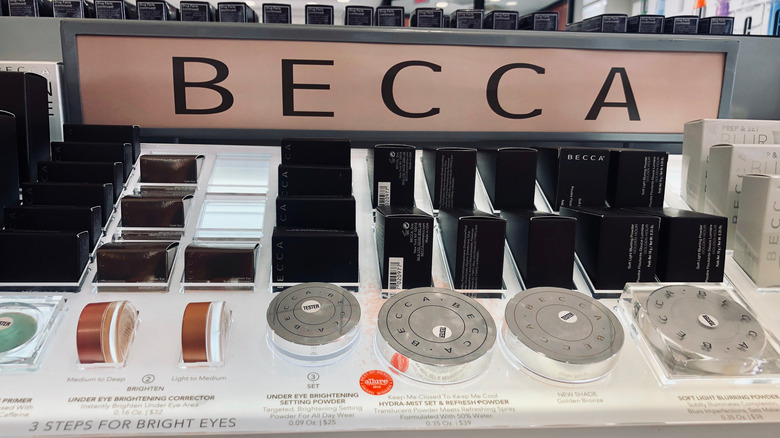 melissamn/Shutterstock
Bite Beauty isn't the only brand that has had to close its doors this year. Becca Cosmetics ceased business in February 2022, though two of its cult products were ultimately saved. Major beauty stalwart Smashbox added the Under Eye Corrector as well as the Shimmering Skin Pressed Highlighter to its collection of cosmetics, meaning they can both still be purchased at Sephora (via Vogue).
In the wake of the pandemic, several brands have suffered, though Becca Cosmetics was a bigger shock due to its apparent large following (via BBC). Moreover, during lockdown and coronavirus restrictions, many did not see the point in investing in makeup that would be hidden underneath a mask or not seen in person. Another issue that may have deterred customers from buying Bite Beauty is the formula changes from 2020 onwards for previously loved products. This, coupled with the much smaller range of lipsticks that originally made Bite Beauty stand out from the crowd, could have been its final downfall (via High Snobiety). 
Bite Beauty is just the latest victim of pandemic sales dips, so we recommend getting your hands on your ultimate faves before you won't ever get the chance to again. It will be missed, though, as teased in their Instagram post, we're excited to see what is on the horizon.