How The June 14 Full Moon Will Affect You If You're A Pisces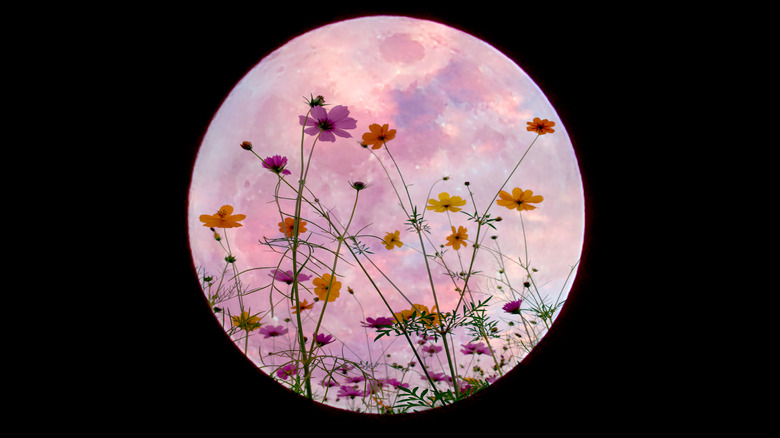 SONTAYA CHAISAMUTR/Shutterstock
The full moon on June 14 is set to be an exciting one. According to Bustle, the lunation is known as the Strawberry Moon and comes at a time when the strawberries are ripening (via Newsweek). 
Those who follow the lunar cycle closely may already know that the Strawberry Moon is also a supermoon, which means that it will appear bigger and likely brighter in the sky than most full moons. This month's full moon falls under the sign of Sagittarius and promises to bring some motivation in the way of chasing your dreams.
According to Farmer's Almanac, plenty of rituals can be done during the full moon. Those who would like to celebrate the lunation can do simple activities such as getting outside and enjoying nature, writing in a journal, meditating, cleaning up your living space, practicing gratitude, taking a relaxing bath, writing down your intentions, and making moon water.
June's full moon may be filled with adventure and fun, and, if you're a Pisces, things may be looking up for you.
Pisces should balance work and play during the full moon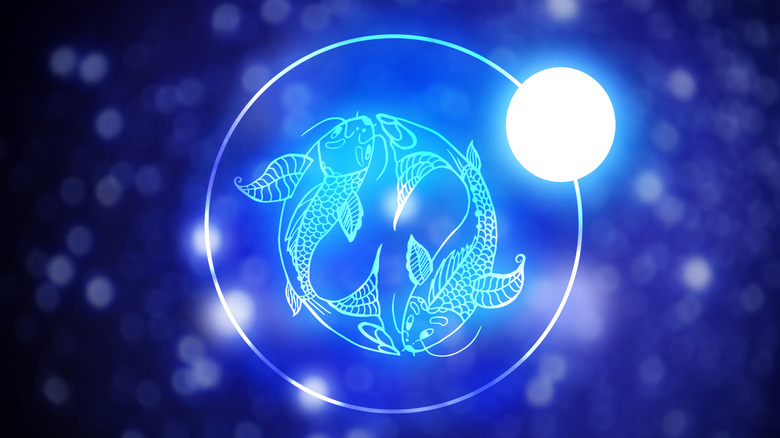 Pixel-Shot/Shutterstock
If you were born under the sign of Pisces (Feb. 19 to March 20), you may feel like you have a lot on your plate during the full moon on June 14. According to Bustle, Pisces should expect big things to happen in their careers this month. This could come in the form of new opportunities, responsibilities, praise from your boss, or possibly even something like a raise.
Allure notes that the water sign might be working hard in June, but they may also be playing hard. You might find yourself being invited to tons of summer parties. So be ready for all those BBQs, pool parties, bonfires, and more during the time of the full moon.
In addition, the lunation is also said to be a perfect time to reconnect with any old friends that you've been estranged from for whatever reason. However, the drama could run high during these events as the Sagittarius full moon tends to be a time when gossip and rumors run wild.
Meanwhile, Pisces might need to focus on some self-care during the full moon.
Pisces should also focus on self-care during the full moon on June 14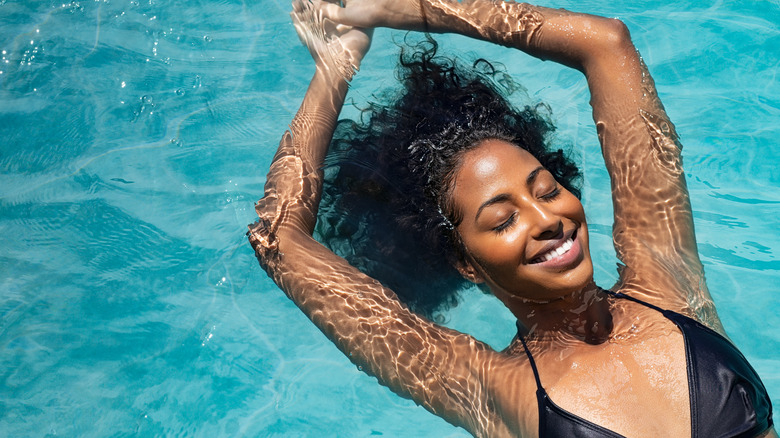 Rido/Shutterstock
PopSugar reveals that Pisces may be feeling a bit overwhelmed or tired during the full moon on June 14. Of course, with some extra responsibility at work and their social calendar filling up, the sign may need to find some time for self-care this month. 
Astrologer Imani Rae tells the outlet that Pisces should lean into their zodiac element and spend some time near the water as a way to help relax and recharge. Rae also suggests that taking the time to create the perfect morning or night routine will also help keep your head clear.
Mind Body Green notes that Pisces may also be feeling like stepping back a bit to observe and take stock of your feelings — which is something that the water sign is known to struggle with. However, a dreamy optimism could wash over Pisces during the full moon, which might be helpful during manifestation and goal-setting.
It seems that the full moon is going to be a busy yet rewarding time for Pisces as the summer kicks off with a bang.