Lily Sheen's Advice Parents Kate Beckinsale And Michael Sheen Gave Her About Acting - Exclusive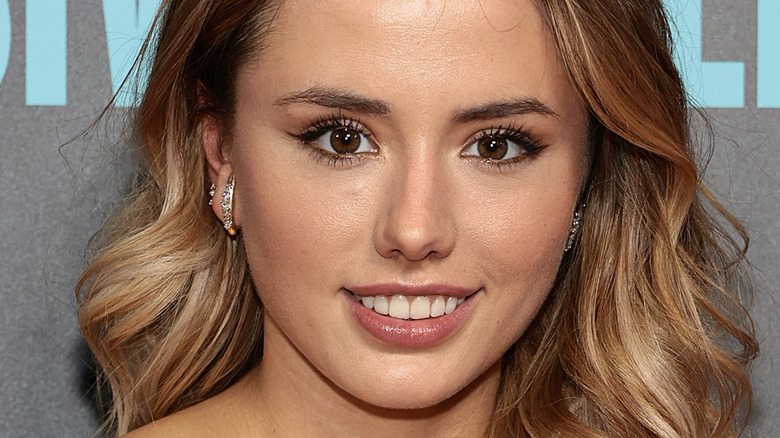 Dimitrios Kambouris/Getty Images
"The Unbearable Weight of Massive Talent" is an important movie for Lily Sheen. While she'd had small roles in films like "Underworld: Evolution" and "Click" as a child, the Nicholas Cage vehicle marks Sheen's reintroduction to audiences in her first adult acting role. In the movie, which focuses on Nick Cage — a fictionalized version of the iconic Hollywood star we all know and love — Sheen plays the actor's daughter, who gets caught up in the action. 
In real life, Sheen has grown up in the entertainment industry, as her parents are actors Kate Beckinsale and Michael Sheen. Understandably, Lily has an aptitude for working on camera. "It's always been the world that I was in," she told The List in an exclusive interview. "It always felt very normal, and I always had this great respect for everyone involved in the film process." She continued, "For a while, when I was younger, I was very clear in, 'I'm not going to be an actor, I'm going to do something different. I'm going to be something different.' But I love it; it's the best thing in the world."
As well as opening up about her exciting role in "The Unbearable Weight of Massive Talent," which you can now watch on digital, Lily Sheen revealed the advice her parents gave her as she embarked on her acting journey.
Kate Beckinsale and Michael Sheen are 'not super advice-y'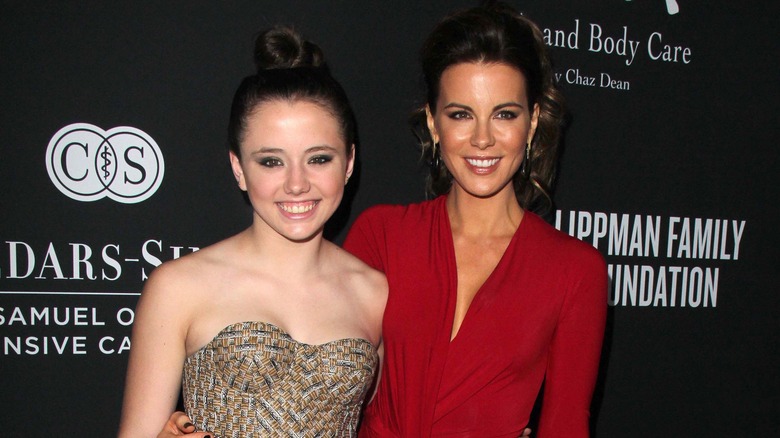 s_bukley/Shutterstock
Lily Sheen's parents, Kate Beckinsale and Michael Sheen, are both well-known stars with diverse back catalogs of work. As a result, Lily has grown up watching her parents navigate the entertainment industry. Discussing how her parents supported her when she scored her part in "The Unbearable Weight of Massive Talent," Sheen told The List, "To be honest, they're not super advice-y people. They've been incredible. It's been lovely, any time I need help, or I need to curl up and cry."
Despite already spending years honing her craft, Sheen noted that pursuing an acting career is no mean feat. "In terms of acting in general, it can be quite a scary industry regardless," she said. "Even if you're not someone like me who's had this incredible privilege of having people actually in the industry." She explained, "On so many levels, I feel lucky to have them, but even as allies, to be able to call up and to understand the process ... The audition process, it's horrible. They've always been great about being able to pick me up a little bit and put me right back."
As for how she feels about the work her parents have produced over the years, Sheen said, "[T]hey're amazing. I'm in awe of their careers."
"The Unbearable Weight of Massive Talent" is available now on digital, and will be on 4K Ultra HD, Blu-ray, DVD, and On Demand June 21 from Lionsgate.