How The June 14 Full Moon Will Affect You If You're A Leo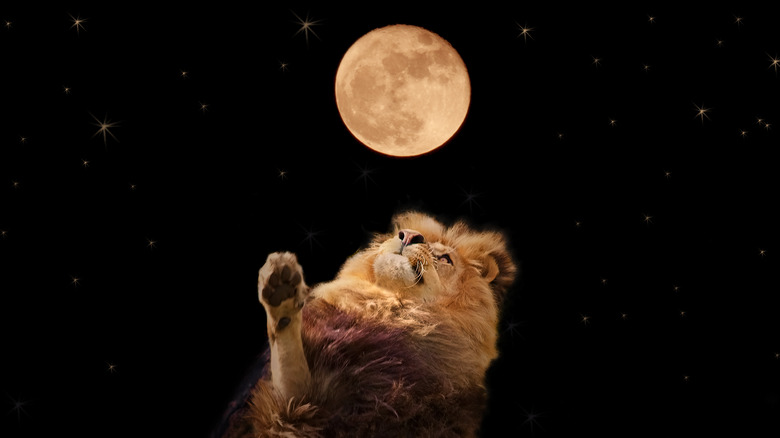 Kjersti Joergensen/Shutterstock
Between labels such as 'Blood Moon' and 'Wolf Moon,' full moons have a way of sounding rather ominous. Well, the fact that June 14's full moon is named the Strawberry Moon tells you all you need to know about its energy. The June 14 full moon got its nickname due to the fact that it lands during a time when strawberries are beginning to ripen, and this supermoon kicks off the many summery full moons to come, per Bustle. 
The Strawberry moon marks the middle of the year, which is always a time of reflection and recognizing how far you've come and how far you have to go to make this the year you had set out to have. Full moons are often serious times for deep thought regarding what's been holding you back, what you may need to release, and what you truly want to manifest for the upcoming moon cycle as this one comes to a close, per New York Post. But don't worry, this full moon isn't here to rain on your blooming summer plans. 
Landing in the playful and adventurous sign of Sagittarius (November 22 to December 21), this full moon is all about wild and free adventures filled with excitement — it's a time to focus on enjoying the journey rather than fixating on the destination, per Allure. While some signs may feel self-reflection and calm meditation in the air, it's all about letting the good times roll for Leos. 
Shine bright and don't dim your light for others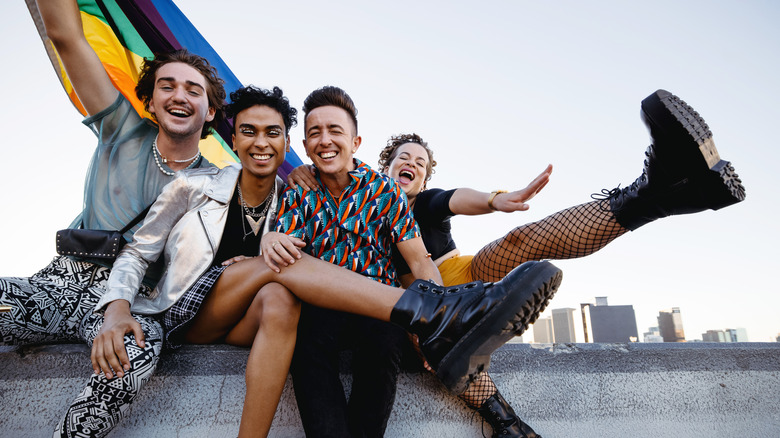 Jacob Lund/Shutterstock
Get excited Leo (July 23 to August 22), this full moon landing in your fire sister sign Sagittarius promises all of the fiery energy. Hearing that this full moon lands in your fifth house of fun and pleasure must incite a sigh of relief, per Woman and Home. This full moon is a time to kick back and let loose after all of the intensity that last month's Mercury Retrograde and eclipses had in store for you. 
You can embrace that life-of-the-party side of you proudly this full moon, Leo, and dance those summer nights away — which is perfect timing considering it is Pride month. However, take the time to note how having fun feels to you. Your inclination to live it up is a beautiful quality that shows how in touch with your inner child you are, and how freeing it can feel to let loose without fear of judgment, per StyleCaster. 
While many cast you in the role of the selfish prideful lion, the truth is that Leos sacrifice a lot in pursuit of other people's happiness. You may convince yourself that you prefer to put people's needs above your own for the sake of your own happiness, but how much of your own personal joy gets lost on the way? 
Woman and Home suggests you share your bright light with others and embrace this exciting time, but don't dim your own sunshine for the sake of others. You have a lot to give, Leo, but make sure you're giving that grace and light to yourself as well.
Love is in the air for Leos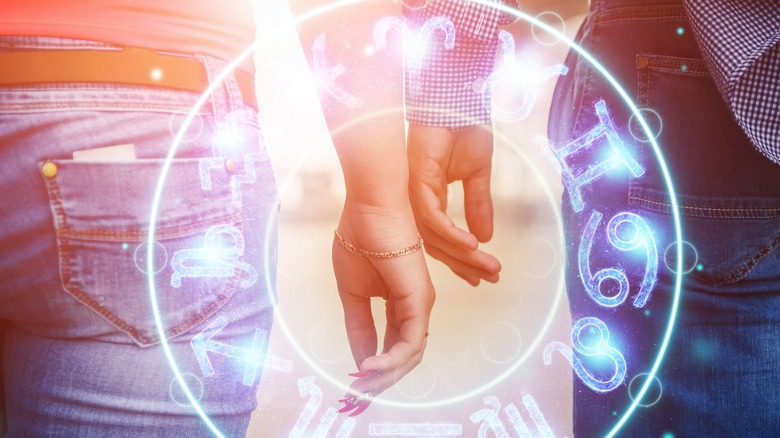 Marko Aliaksandr/Shutterstock
Fun and excitement aren't all that this full moon has in store for you, Leo. The Strawberry Moon also falls in your fifth house of romance and expression, per InStyle. The latter represents your recent bustling creative energy. You may have been building some big dreams and while this full moon is the time to manifest them, Mind Body Green recommends you don't start anything new quite yet. New beginnings are best saved for new moons, so just focus on beginning to build the foundation to pursue your new ideas during the upcoming moon cycle. 
Now, let's get to the part that you're really waiting for: romance. The weather is heating up and it looks like your love life will match that energy, per Bustle. If you're single and you've been losing hope, keep your eyes and mind open as an exciting new date may come up during this full moon that could potentially switch up your mindset. However, if you're already tangled up in something, then this full moon is the time for it to progress and reach new heights. You attract what you put out, Leo, and this full moon is lighting up your inner hopeless romantic and authentically Leo sensual energy. Who knows what this fiery side of you might attract this full moon — or who it might attract?