Astrology Expert Reveals The Perfect Vacation Spot For An Aries - Exclusive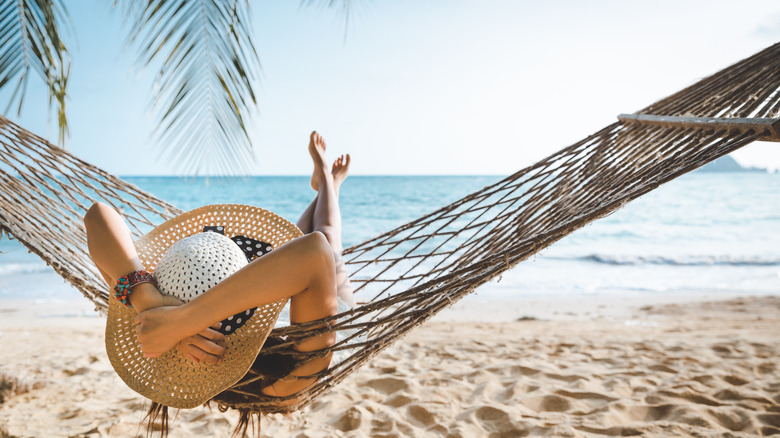 Peera_stockfoto/Shutterstock
If you were born under the sign of Aries (March 21 – April 19), you've likely always been told you're ambitious, strong-willed, passionate, and driven (via Allure). Represented by the ram, you've never let obstacles stop you from reaching a goal, achieving a dream, or having an experience that mattered to you; you simply take those horns of yours, put your head down, and ram your way through. 
Where it comes to work, you are the epitome of the "work hard, play hard" set. All of your tireless toiling to make it to the top can eventually take a toll on your energy levels, even though you thrive on the hustle. So when your battery is running low and you need a break, no one knows better how to let loose than you do. If you see a vacation in your future, fiery Aries, where should you go?
We spoke to Astrologist Cameron Martin of Your Path and Purpose to get his take on the best place for you to "play hard." 
Where you should vacation if you're an Aries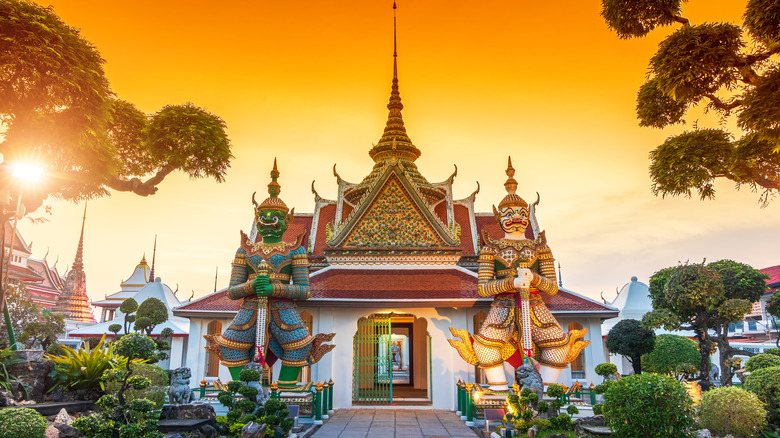 SOUTHERNTraveler/Shutterstock
According to one of the authorities on travel, Conde Nast Traveller, the best vacation spot for an Aries would be Thailand. Their reasoning is that Aries have varied interests and passions, yet can also get bored easily. Thailand offers everything from incredible historic sites to natural wonders to luxury resorts, depending on your mood. 
When we asked Astrologer Cameron Martin about this, he agreed wholeheartedly, telling us, "From pristine beaches and lush jungles to cities with great nightlife, this country has everything to suit the needs of active Aries."  Aries do tend to be physically active as well as adventurous in many other ways, and so a vacation that offers not only relaxation, but also opportunity for a challenging hike or beautiful swim will appeal to this sun sign. 
"If you like backpacking, Thailand is a perfect destination for you," said Martin. "Whether you are looking for hiking, partying, great street food, or a spiritual retreat, Thailand has something for everyone."   
Where to go and what to do
Day2505/Shutterstock
Need specific ideas of where to go in Thailand? In its piece about the best places to visit in the country, US News suggests visiting Chiang Mai. While Bangkok, the nation's capitol, offers everything you would expect or want from a bustling metropolis, Chiang Mai is an old historical city with an incredible mountainous landscape. Here you can visit temples, see historic sites, and tap more into the culture of the country. 
Phuket, by contrast, is the largest of Thailand's islands and is also a must-see. The white sand beaches and pristine turquoise waters are enough to get even an Aries to relax and be still for a spell. It's also a great place for outdoor adventures like scuba diving or snorkeling. Plus, it is a less expensive travel destination than some of the more metropolitan ares of the country and also offers beautiful and authentic cultural experiences.   
"Adventure awaits in Thailand," says Martin, "a country with great food, friendly locals, and inexpensive cost of living. Get ready to get out there, Aries."