Celebrity Hairstylist Marco Pelusi Shares This Summer's Hottest Hair Color Trends - Exclusive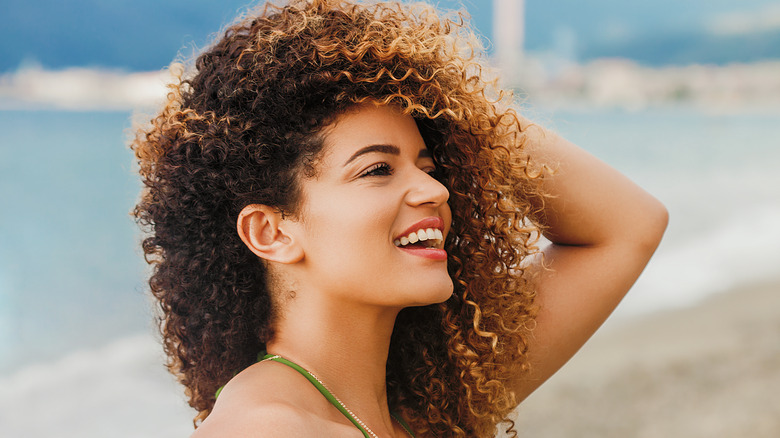 patronestaff/Shutterstock
When the temperature starts to soar and the days get longer, we are so ready to spend more time outdoors, and it's the perfect time to give our hair color a little boost. Celebrity colorist Tracey Cunningham told Glamour she's noticed some trends: "Some are going super blonde, and others are sticking to a beautiful balayage or ombré that makes them look and feel their best." Whatever color you choose, summer is all about being your most beautiful self.
To gear up for the summer, we spoke with the globally recognized and award-winning celebrity hairstylist Marco Pelusi, who gave us some of his best color tips. The salon owner of Marco Pelusi Hair Studio, Inc. in West Hollywood started his hair journey in the late '90s working for his family's salon Philip Pelusi Salons on the East Coast. While there, the Milan-based hair color company Framesi came to train them to become hair color educators. 
Marco told The List, "When I experienced this training, I literally fell in love with both the scientific and artistic process of hair coloring. I also fell in love with teaching." Framesi recognized his passion for hair color and offered him a position to be an educator in Los Angeles soon after. Marco added, "I developed relationships with the stylists and salons in West Hollywood and Beverly Hills, as I would go to their salons and train them on Framesi hair color." 
Here, he is sharing his best summer hair color tips.
Marco Pelusi wants you to go lighter, brighter, and warmer this summer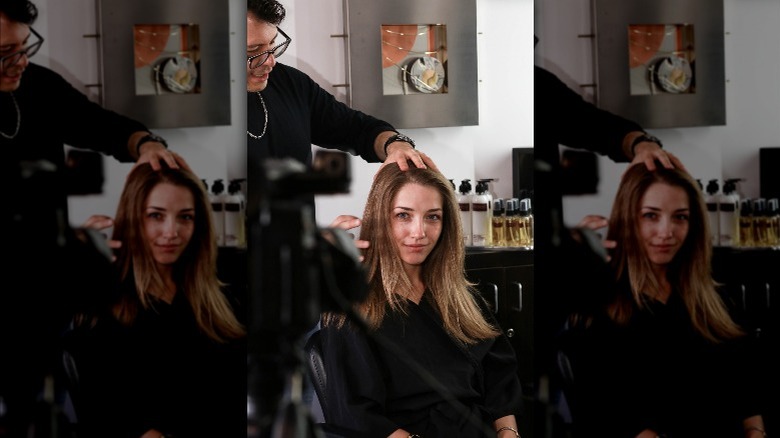 Marco Pelusi
Summer is all about getting the extra vitamin D and happy-go-lucky vibes. It is also the perfect time to give your hair a much-needed refresh after spending months indoors. According to Vogue, this summer warm-toned hair colors are seriously on trend. Celebrity hairstylist Marco Pelusi shared his expert hair color tips to add a little oomph to your hot girl summer.
"When we enter summertime, we yearn for lighter, brighter, warmer tones in our hair. It's time for your stylist to get creative with you. Lighten things up a bit, literally with a honey golden 'bronde,'" he advises. If you are a brunette, Marco recommends lightening your hair with warm tones, but make sure that you are still staying "natural looking (ish)" by adding golden or reddish bronze tones. He says that when you get highlights, do not get them right at the scalp but go "off the scalp." His prediction is, "We will see a simply sun-kissed brunette; which is the addition of some caramel, lighter brown tones, to pop the color a bit for summer."
How about blondes? Marco told us, "We want blondes to look like they've just walked off the beach: It should appear to have been 'sun-baked' a bit." Summer is the perfect time to go lighter and blonder or even go platinum. The goal is to look natural and effortless at the same time.
Marco Pelusi's hair coloring trends work for natural, non-color-treated, and gray hair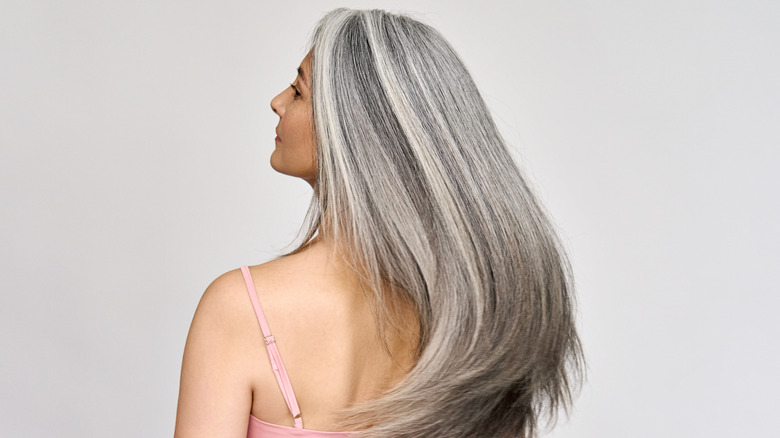 insta_photos/Shutterstock
Just because you have gray hair doesn't mean you can't amp up your look this summer like everyone else. Gray blending is a unique hair coloring technique that is described as "more natural, lower-maintenance" by Glamour. While it is important to consider your natural hair color and texture, Marco Pelusi's tips works for everyone — even if you have never colored your hair before. 
"These trends involve highlights. Highlights — if done well — can serve to help blend gray hair. Highlights are a great solution if you're concerned about having to color a lot more due to gray — they help mask it." This little trick also works exceptionally well for curly or natural hair. Now, isn't that amazing to learn that properly done highlights can be a lifesaver for every kind of hair? 
Marco added, "Highlights also are an easy, low-commitment way for women who don't regularly color their hair to TRY color. Summertime is perfect for this!" Summer is a great time to experiment with a lighter color so make sure to have a consultation with your colorist to pick the best highlights for your hair color and texture for your big summer makeover. Strategically placed highlights can accentuate your natural hair by adding striking shades of light brown, gold, caramel, and blonde. 
Check out www.marcopelusi.com for more information on getting the best hair color of your life.