Lily Sheen Reveals Whether A Sequel To The Unbearable Weight Might Happen - Exclusive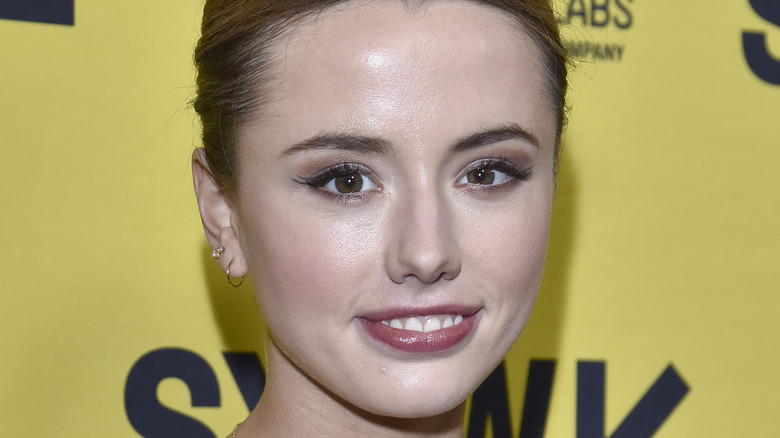 Tim Mosenfelder/Getty Images
Lily Sheen is currently hitting our screens in "The Unbearable Weight of Massive Talent," the meta-action-comedy starring Nicolas Cage as an exaggerated version of himself. While this is Sheen's first main role in a Hollywood movie, she previously had small roles in "Click" and "Underworld: Evolution" as a child. Plus, her parents just so happen to be Kate Beckinsale and Michael Sheen, meaning she's had the chance to learn the craft firsthand from two incredible actors. 
Sheen might have grown up in the entertainment industry, but that doesn't mean she wasn't nervous when she met Cage for the first time. But it quickly became clear that she had nothing to worry about. 
"He was immediately incredibly warm and incredibly inviting," Sheen said of the actor who plays her on-screen father. "Because he is a dad, he has that great dad energy. I know he's having a new baby now — I think he's having a daughter — which will be great because he was fantastic with me." She continued, "I thought, 'He's Nic Cage, he's not going to give me the time of day.' But he was really sweet. I was trying to absorb as much of his Cage essence as possible. He was great about that."
In an exclusive interview with The List, Lily Sheen opened up about what it was like working on "The Unbearable Weight of Massive Talent" and revealed whether a sequel might be on the way.
Lily Sheen would love to return for a sequel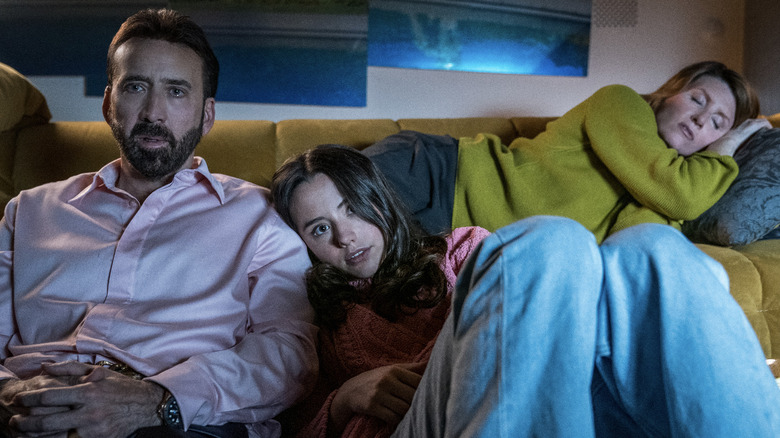 Katalin Vermes/Lionsgate
In "The Unbearable Weight of Massive Talent," Nicolas Cage showcases his incredible comic timing while also getting to be an action movie star. Whether or not a sequel is on the way is currently unclear, but Lily Sheen is ready to return to the crazy world of Nick Cage and family. 
"I would love it," she told The List. "I don't know what they could do. They could do Cage in space or something, and get [Shaquille O'Neal] involved. That would be something." She added, "I hope they do. Tom Gormican, the director, and Kevin Etten, the writer — they're amazing. They are incredibly hands-on, and it's clearly a passion project for the two of them. It really showed through. I want them to keep working, even if it's not to do with this."
It's clear that Sheen enjoyed her time working on "The Unbearable Weight of Massive Talent" and that the cast had a huge impact on her. "It was nice to be able to loosen up with [the cast] and watch them make each other laugh and have fun," she explained. "I learned a lot from watching them play about ... They're all also the loveliest people alive. I was very, very lucky." Fingers crossed that Cage and the rest of the cast decide to come back for another chapter.
"The Unbearable Weight of Massive Talent" is available now on digital, and will be on 4K Ultra HD, Blu-ray, DVD, and On Demand June 21 from Lionsgate.