What Charles And William's Strengthened Bond Really Means For Prince Andrew's Future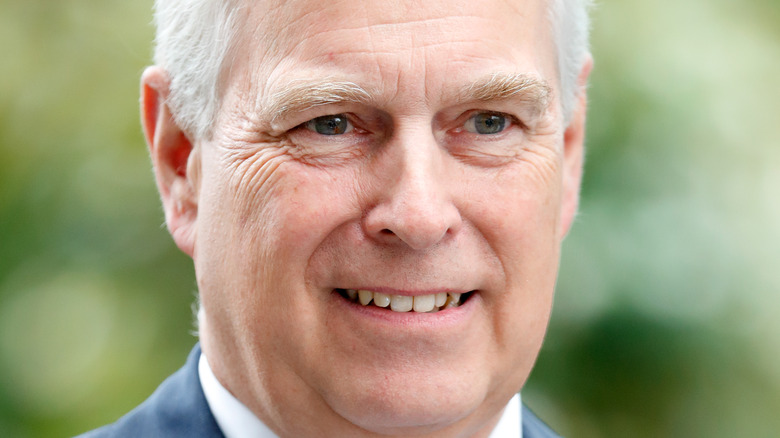 Max Mumby/indigo/Getty Images
For many fans of the royal family, Prince Andrew is someone they'd like to forget. A survey conducted by YouGov found that Andrew has an approval rating of just 12%. That rating puts him at the bottom of the list when it comes to the most-admired members of the family.
After Prince Andrew settled a case outside of court with an alleged sexual assault victim, many wondered what his future with the royal family looks like now. Since Andrew is ninth in line for the throne when his mother Queen Elizabeth passes away, there is next to no chance he will ever rule over the United Kingdom (via the BBC). However, he was a high-standing royal when it came to military honors and prestigious memberships, all of which have been returned to the queen following the allegations and trial against him.
When Queen Elizabeth does pass away, her oldest son Prince Charles will take over the throne. That leaves many wondering where Prince Andrew's place will be when the tides shift.
Prince Andrew will likely be left out once Prince Charles takes the throne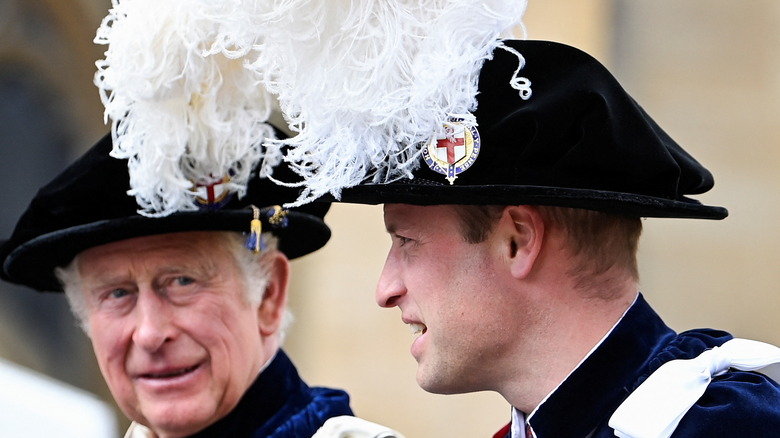 Wpa Pool/Getty Images
While fans hope that Queen Elizabeth continues to rule, looking toward the future of the royal family is necessary considering the matriarch's recent health complications. Some royal supporters are hoping that Prince Charles will step away from the throne and give the title to his eldest son Prince William, but it is unclear if that will happen (per Cosmopolitan).
One thing is certain, though. Prince Charles and Prince William have a strong bond and will be working side-by-side when it is their time to take over the most prestigious role in the United Kingdom. Many have thought the queen's protection over Prince Andrew may be caused by what the future of the family will look like.
One royal watcher told the New York Post, "It's interesting because the Queen seems to protect Andrew a lot, so maybe this is a sign of the next generation coming into power." They continued, "It was surprising to me that Andrew was going to be involved to begin with, not that he actually got uninvited." The speculation came after Andrew was reportedly disinvited to attend.
As long as Queen Elizabeth is in power, Andrew will likely be included in some events, like the church service he was invited to during the Platinum Jubilee celebrations. However, it seems that is likely to change when Charles and William are in charge.