This Famous Funny Lady Was The First Woman To Own A Hollywood Studio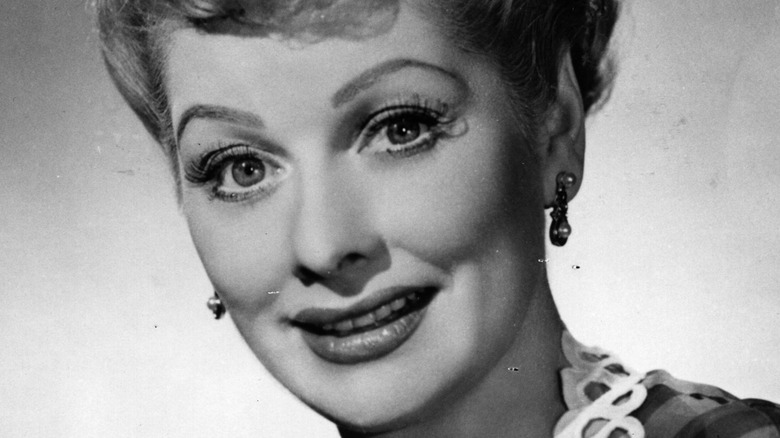 Evening Standard/Getty Images
Within an industry typically dominated by men, women have had to fight hard for laughs in Hollywood. Today, comedy giants like Carol Burnett, Mary Tyler Moore, Tina Fey and Amy Poehler have illustrious careers on-screen and behind the scenes (via Decider). But their careers would look very different if not for Hollywood's most iconic comedic trailblazer, Lucille Ball.
Ball is credited as one of Hollywood's funniest women, but her work behind the scenes may have been even more influential. As if actress and comidienne extraordinaire weren't enough, Ball was also the first female co-founder and co-owner of a Hollywood Studio.
Ball, along with her husband Desi Arnaz, started Desilu Productions in 1950 as a way to showcase their vaudeville act, with Arnaz as president and Ball as vice president, per Biography. After a long, successful career, Ball became a titan of Hollywood who paved the way for women in the industry. Thanks to Ball, women aren't just starring on-screen, they're in charge, too (via National Women's Hall of Fame).
Lucille Ball took risks throughout her career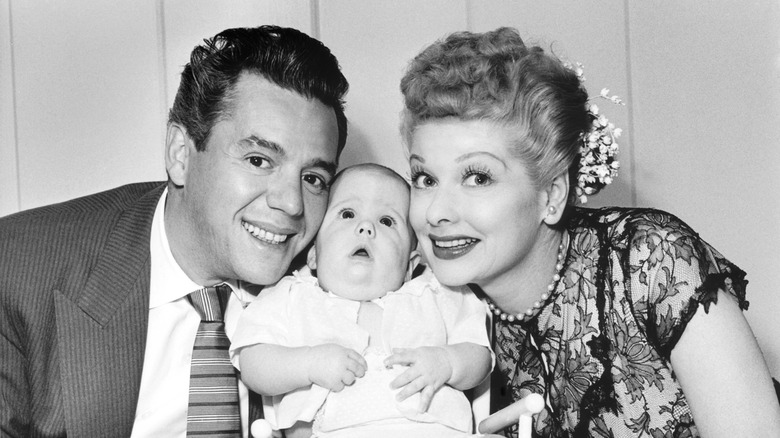 Km Archive/Getty Images
Lucille Ball had early success in B-movies and radio shows, but her big break was on the historic television show "I Love Lucy," per the National Women's Hall of Fame. She fought CBS television executives hard on pretty much everything, including who she shared the screen with, and even requested that her husband, Desi Arnaz, play her on-screen husband. While CBS was hesitant at first due to the fact that Desi had a Cuban accent, their chemistry was just too good to deny, according to the National Women's History Museum. 
"I Love Lucy" was an overnight success, and was also one of the first television shows to be filmed with a live studio audience using three cameras, at the request of Ball. The show made history again in 1953 when Ball became the first woman ever to portray a pregnant woman on TV. This was a huge controversy that many studio execs were against, claiming it "might upset conservative audiences" seeing a pregnant woman on-screen (via Ranker). 
However, Ball knew it was the right call, both for the show and for women's advancement on screen. The episode, titled "Lucy Goes to the Hospital," still holds the record for the most-watched television episode of all time. Interestingly, the actress gave birth to her real-life son the same day the episode aired. 
Lucille Ball broke the glass ceiling for women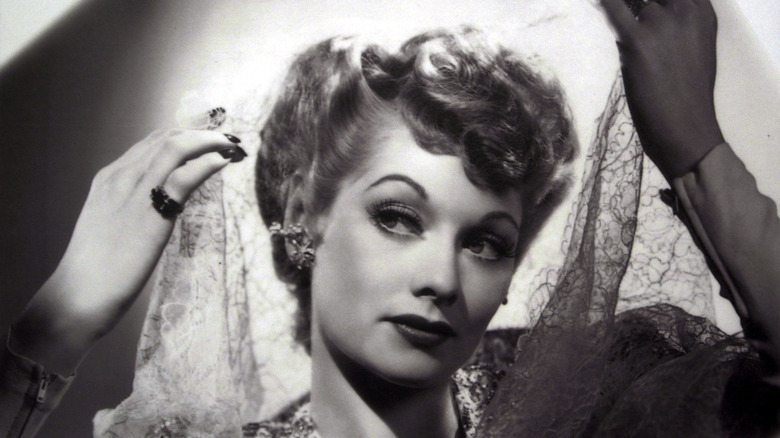 David Mcnew/Getty Images
She may have started Desilu Productions with her husband Desi Arnaz, but after their divorce in 1960, Ball bought out her ex-husband's shares and became the sole owner (via the National Women's History Museum). 
Per the National Women's Hall of Fame, "she broke the glass ceiling for women executives in the film and television industry" when she became the first woman to be president of a Hollywood studio. With Ball as president, Desilu Productions produced some of the most iconic shows in history, from "The Dick Van Dyke Show" to "Star Trek." While you will no longer see Desilu Productions on your screen, its foundation is still going strong. According to The Hollywood Reporter, Desilu Productions was sold in 1968 to Gulf & Western Industries, which later became Paramount Pictures. With Lucy opening doors in Hollywood, women continue to have opportunities in the industry.
Even after the ending of "I Love Lucy" in 1957, Ball continued to be a force in Hollywood, starring in television specials and movies until the time of her death in 1989.