Donald Trump's Performance In A New Presidential Poll Might Surprise You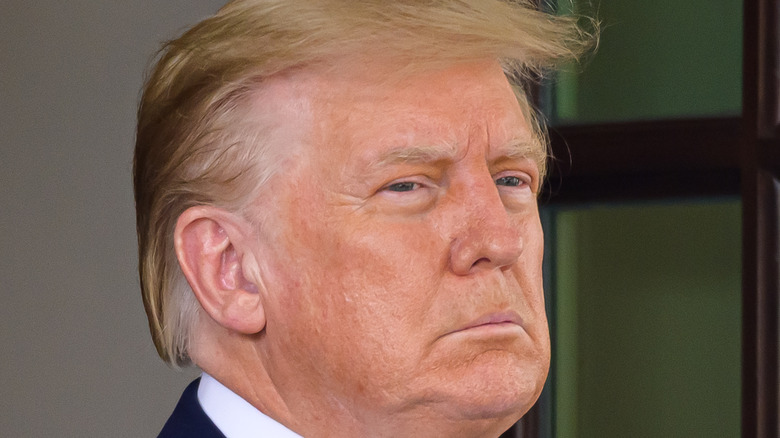 noamgalai/Shutterstock
Since Joe Biden took over the American presidency in January 2021, former President Donald Trump has been teasing the public about potentially running for the presidency yet again in 2024. 
For months, he has been speaking about the joy that his supporters will feel when he makes his "announcement." However, Trump has only yet to not-so-subtly hint at what this announcement might be, per The Hill. During an interview with Fox News in November 2021, Trump mentioned that he would not make this official announcement until after the 2022 midterm elections.
Many have also wondered if Florida Governor Ron DeSantis will be making a presidential run in 2024, despite the fact that he has claimed to only be focusing on his 2022 re-election campaign, per The Hill. 
Former Vice President Mike Pence's recent visits to New Hampshire and other key primary spots have fueled rumors that he is considering running for the presidency in 2024 as well.
"I can honestly tell you in 2023, my family and I will do what we have always done. We'll reflect, we'll pray and determine where we might best serve, and we'll go where we're called," he told a CNN reporter in New Hampshire, per The Hill. 
Other possible candidates for the Republican primary in the 2024 election include former New Jersey Governor Chris Christie, former U.S. Ambassador to the United Nations Nikki Haley, Texas Senator Ted Cruz, and former Secretary of State Mike Pompeo, according to The Hill.
Donald Trump leads in a poll of potential Republican candidates for the 2024 election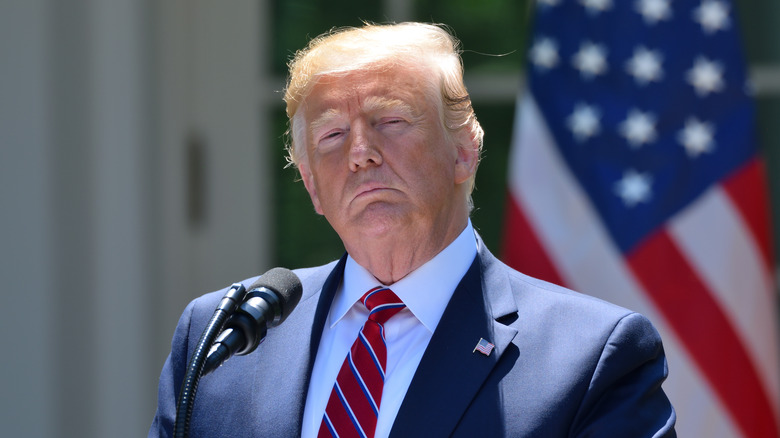 Evan El-Amin/Shutterstock
Despite the potential for a crowded field of candidates, the public seems to be looking forward to a presidential run by former President Donald Trump in 2024. 
A Reuters/Ipsos poll conducted in December 2021 shows that Trump has pulled ahead of other potential Republican candidates in the 2024 presidential election. When asked whom they would support in the upcoming election, 54% of Republicans polled stated that they would pick Trump, per the New York Post. 
Ron DeSantis earned 11% of the vote among Republican poll participants, Mike Pence earned 8%, Nikki Haley earned 4%, and Ted Cruz earned 3%. Chris Christie, Florida Senator Marco Rubio, and Texas Governor Greg Abbott all tied at 2% of the vote among Republican poll participants, while Mike Pompeo and Senator Josh Hawley finished with 1% of the vote, according to the New York Post.
When it comes to President Joe Biden's possible run for re-election in 2024, several polls compiled by Real Clear Politics in November and December 2021 show that Trump is leading Biden by at least 4.8 percentage points, per Newsweek. 
This rating differs from the average in-office approval rating of both presidents, which shows that Biden is more popular than Trump was during his turn in the Oval Office, according to Ballotpedia.