The Cast Of Jersey Shore Dishes About Family Vacation Season 5 And More - Exclusive Interview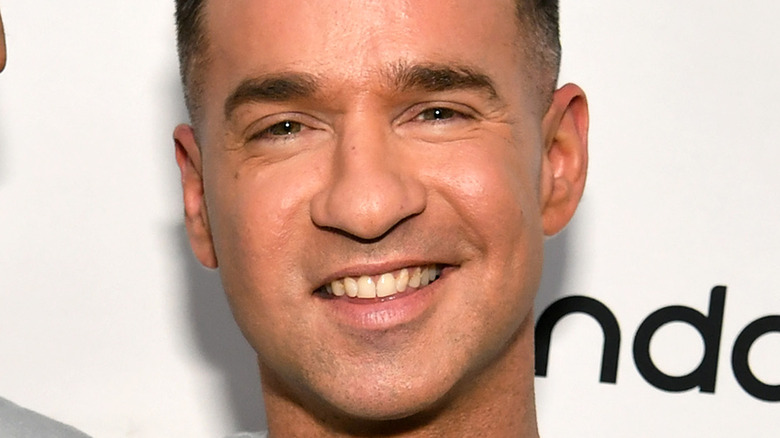 Slaven Vlasic/Getty Images
Reality television series come and go, but few have the longevity and impact that "Jersey Shore" has enjoyed. Ever since the titular show premiered in 2009, its stars have not only dominated the headlines, but the catchphrases, monikers, depictions of the Jersey Shore, and more have solidified it as one of — if not the – most impactful reality series of the 2010s. Leading its cast members into a variety of spin-offs, "Jersey Shore" and its related content has made stars out of its leading characters, and there seems to be nothing standing in the series' way as it dominates the airwaves once again.
We could go on and on about "Jersey Shore," the impact it's had, the fashion and makeup trends it's inspired, and the drama that has intertwined its cast members, but it might be best to let the stars of the show speak for themselves. As "Jersey Shore Family Vacation" gears up for the second half of Season 5, we sat down with some of the franchise's leading players — Mike "The Situation" Sorrentino, Jenni "JWoww" Farley, and Deena Cortese — to dish all about the show, the on-screen drama, the return to life amid the pandemic, and more. For people who have made a career out of bringing their larger-than-life personalities to the screen, the cast of "Jersey Shore" intently answered questions and spoke to the growth they've all experienced over the last decade and a half on screen.
Why Season 5 of Family Vacation is 'old school' Jersey Shore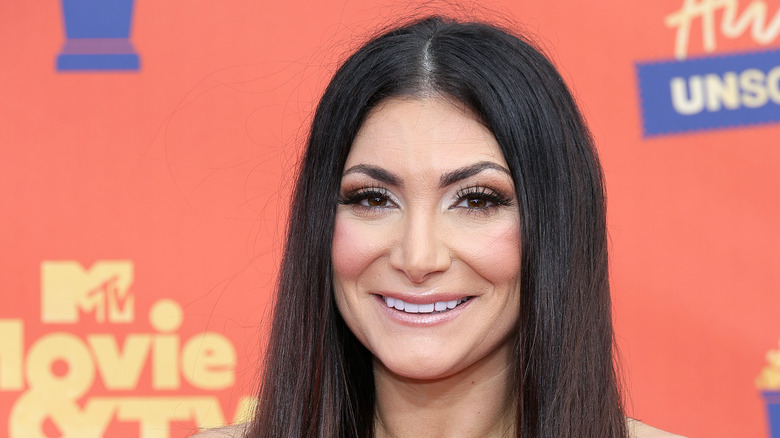 Amy Sussman/Getty Images
What can viewers expect to see from all of you in the second half of "Jersey Shore Family Vacation" Season 5?
Jenni Farley: A lot of drama — the most I've seen. As bad as it is, I think we have the most fun this season too.
Mike Sorrentino: [It's a] very unpredictable, entertaining season.
Deena Cortese: Yeah. You get a little bit of our old school back, because COVID restrictions were taken down, so we're finally able to go out and be in the world again instead of it being us secluded in one place. You're going to get a little old school again.
Anyone want to elaborate? Of course, "Jersey Shore" has such a tone too.
Mike: Over the last couple seasons, we've been in quarantine. We've still been producing TV, but we weren't able to go to bars; we weren't able to go to clubs. There were certain restrictions that restricted us from living our best lives and giving it our all, but ... Even amongst those seasons, we still were nominated for show of the year, and our ratings were always at the top of the charts. Now with the restrictions being lifted, we're able to film and produce a product like old school, where we're able to go to bars [and] restaurants and talk to other people and give our best foot forward.
The cast members reflect on working under COVID-19 protocols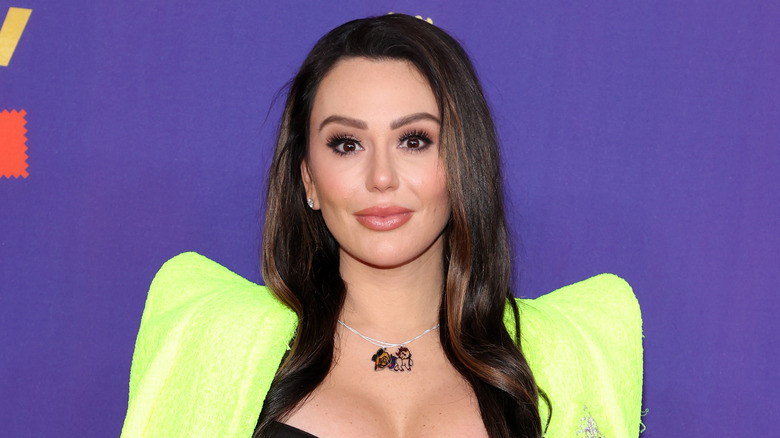 Amy Sussman/Getty Images
I wanted to talk a little bit about the world re-opening and COVID precautions now that they're loosening. How was production for this particular season impacted? For the better? For the worse?
Jenni: Production's incredible. I have to give it to them when it comes to COVID-19 and quarantining. We get tested every other day; we social distance. During the past seasons, we lived in a COVID bubble with nobody in and out, because then you jeopardize the whole season.
Mike: Absolutely.
Jenni: Knock on wood ... we've never had to shut down. We've never had an instance where someone got COVID during our season. Even re-opening to San Diego and El Paso, we were able to still interact with people [and] go to places, but have our COVID directors and everyone follow us to make sure everyone was safe. We were continuously tested and temperature checked. We were able to truly live our best life and not worry about getting sick.
That's a blessing.
Deena: Yeah. When we were out, if people wanted to interact with us, they would get COVID tested, and then they would be able to come in and interact with us. Everyone was being very safe.
Jersey Shore Family Vacation relocated the cast and brought a variety of changes with it
Amy Sussman/Getty Images
You mentioned briefly, Jenni, going to San Diego and El Paso — the locations in Season 5 ranged. I'd love to know in what ways relocating the cast and putting it in different physical locations challenged you all and expanded the show.
Jenni: Both. It's such a blessing to be able to travel, especially during a pandemic — experiencing new things. San Diego is one of the most beautiful places I've ever been. Getting to go to a small city like El Paso is an experience of a lifetime.
Deena: So cool.
Jenni: We immersed ourselves in the surrounding areas and lived our best life. It brings something different to the show because you're able to bring people of that local area into it, and we try to follow their traditions and live. We had one of the best taco experiences in El Paso where their tequila and tacos were out of this world.
I could imagine.
Jenni: San Diego has the best food and the best atmosphere. We're able to live and enjoy the moment rather than being stuck in New Jersey when the weather sometimes isn't great.
Deena or Mike, do you want to elaborate on going into different locations and what that presented to you as opportunities, challenges, or anything?
Deena: I enjoy traveling with the roomies, especially now that our families can come. That's what's huge, that our families were able to come, especially for all of us because most of us are parents now.
Mike: Yes. The dynamic between us is a once-in-a-lifetime type of thing. It's lightning in a bottle, and we've turned 15 minutes of fame into 15 years. The format of changing different locations and seeing how we adapt to that is amazing TV. As long as MTV will have us, we'll continue making great TV for the fans.
The cast reflects on being vulnerable in front of the camera for over 15 years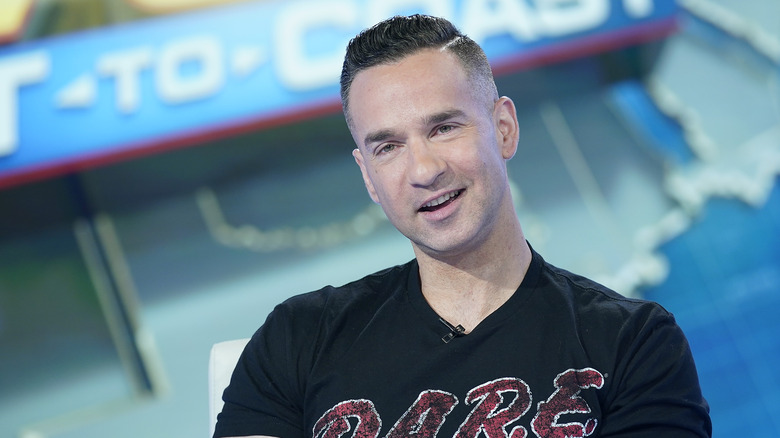 John Lamparski/Getty Images
Angelina [Pivarnick] is not on this call, but I wanted to talk a little bit about her experience, and also ask the cast in general about what it's been like to share such vulnerable and candid experiences on camera for 15 years now. What has that been like? What is specific about Season 5 in that nature? You are all so open with your lives.
Mike: Being vulnerable has been very therapeutic, and I believe it's very relatable to the viewer. Another reason why we've been around for so long is because we share what's going on in our lives. I've shared my addiction and my recovery, and my court case, and me coming out of prison and such. That's the reason why the show has been around for so long, and Jenni has shared her struggles as well as all of us. That's a testament to who we are and that our story continues, and that's why our show continues.
Did either Deena or Jenni want to elaborate on that at all?
Jenni: Bringing it back to Angelina, it's just her time to go through it. Like Mike said, we've all been through it. Unfortunately, she's going through some things right now and it's very polarizing, and we also film a television show, so those things take front and center. When we give her advice, we're like, "It's not going to last forever, you're going to get through it, and you just have to go through the trenches during it." It sucks, but we're all here for her, so that's all that matters.
What does the cast of Jersey Shore want viewers to take away from Family Vacation Season 5?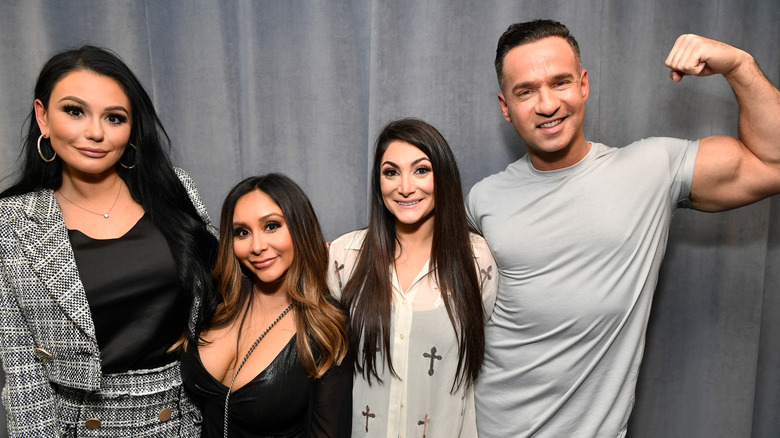 Slaven Vlasic/Getty Images
What are you hoping viewers will take away from "Jersey Shore Family Vacation" Season 5 that they haven't seen previously from you? I know that's a challenging question because you've all been on the air and in pop culture for so long, but is there anything unexpected that viewers can prepare for?
Mike: It's a very refreshing season. I've had conversations with all of the cast behind the scenes, and although it is a very messy season, I'm very proud of how we got through it and how full transparency and full disclosure we all were. I'm very excited to see it on June 23 [at] 8/7 p.m. CT over on MTV.
New episodes of "Jersey Shore Family Vacation" will premiere at 8 p.m. ET on June 23.
This interview has been edited for clarity.