The Doctor Who Helped Meghan Markle Deliver Lilibet Shares Some Unexpected News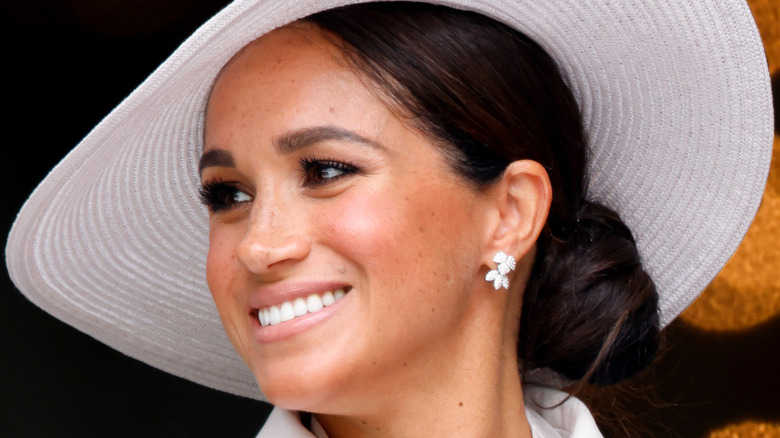 Max Mumby/indigo/Getty Images
It was June of 2021 and Meghan Markle's second child with Prince Harry had finally arrived! The baby girl was named Lilibet Diana, after her great-grandmother and grandmother, and came into the world not in the United Kingdom like her big brother Archie and her cousins Prince George, Princess Charlotte and Prince Louis (via The Washington Post).
Rather, Lilibet was born in the United States, in California, her family's new home, at the Santa Barbara Cottage Hospital (via People). As a source confided, Meghan and Harry considered several birthing centers before settling on this hospital, with the insider noting, "Meghan loves that it's female-founded."
Dr. Melissa Drake was the provider who delivered the royal baby, with Dr. Gowri Motha, who helped deliver Archie, offering remote support from overseas. But just a little over a year after Drake rose to fame presiding over the most highly-anticipated birth of 2021, she has made a shocking announcement that is creating headlines across the globe.
Dr. Melissa Drake is leaving her practice for personal reasons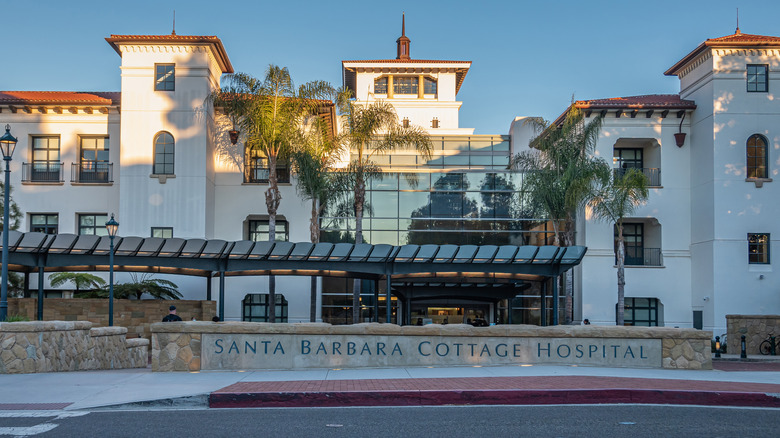 Claudine Van Massenhove/Shutterstock
According to the Daily Mail, Dr. Melissa Drake, who delivered Queen Elizabeth II's great-grandchild, Lilibet Diana, has "abruptly" walked away from Santa Barbara Cottage Hospital — without notice. The announcement that she was shuttering her practice was shared on Instagram, with comments turned off on the now-viral post.
"I am closing my practice," Drake wrote, adding it was the honor of her life to work with the women at the hospital. The famous obstetrician then stated she was "taking a leave of absence" to "focus on" her health and spend time with her family. No further details were shared.
The post ended with Drake advising her patients to seek "appropriate" care from another provider. She noted her last day would be June 15, 2022, and added, "If you are pregnant and your due date is after June 30, it will be necessary to transfer care to a different practice."
Patients immediately expressed their dismay over the sudden closure, according to the Daily Mail.
Pregnant women in the area are reportedly very upset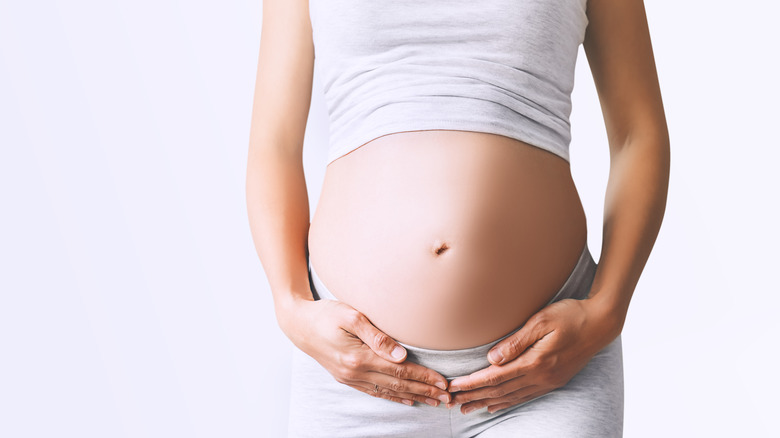 Natalia Deriabina/Shutterstock
Perhaps surprisingly, according to the Santa Barbara Independent, Dr. Melissa Drake's practice was "bustling" before she suddenly shut its doors. The outlet noted that as a result, the closure was creating a "scramble" for care among pregnant women in the area, going on to highlight a growing shortage of obstetricians in the U.S.
We don't know what exactly prompted Drake to decide to step away from her patients — she only disclosed her health and family would be taking precedence. Could the attention she received following delivering Meghan Markle's daughter Lilibet have grown to an uncomfortable level?
Again, the reasons for the closure are not 100 percent clear, but Express reports the handling of the end of care for women who are about to deliver was done in a "terrible" fashion — and pointed to "fury" among patients left without a doctor to look after them and their babies. 
At time of writing, Meghan herself had not commented on the news of the closure.