If You're An Enneagram Type 1, Here's The Hairstyle You Should Try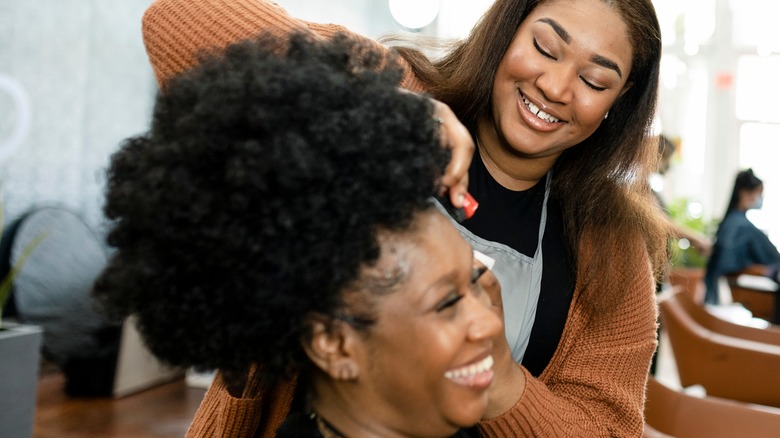 Rawpixel.com/Shutterstock
Enneagram type ones are the first number for a reason. They are known as the reformer and are drawn to doing the right thing, have close attention to detail, and are always striving to be honorable and good, according to The Enneagram Institute. Ones are hardworking and practical but they can also be critical of others who do not see things their way.
According to Crystal Knows, this type often seeks out careers like lawyers, politicians, and doctors. With such a serious life trajectory, they are not ones to stray too far from the path, especially when it comes to their personal style. Ones are also known for being super-rational, so heading to the salon and chopping off your long hair probably sounds more like a nightmare.
If you are a type one and looking to change up your hairstyle a bit, you can still do so without going crazy. Here's what to ask for the next time you head to the salon.
Ones should keep things simple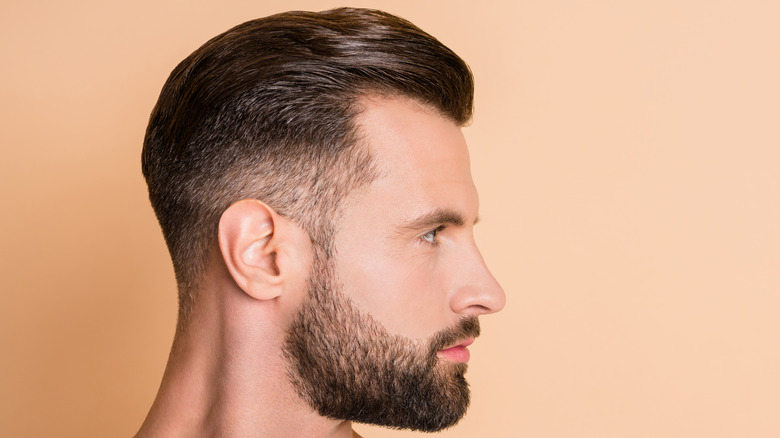 Roman Samborskyi/Shutterstock
As a type one, you like things as close to perfect as possible. According to Shine Buzz, you should consider a hairstyle that is sleek, neat, and clean. For men, The Trend Spotter recommends asking for the classic high and tight. This hairstyle keeps the top of your hair a bit longer than the sides and the back, and is often sported by those in the military. If you want something a bit more trendy, they suggest doing the high and tight but adding a front sweep, which can be done by blow-drying your hair forward, or brushing your hair forward when wet and letting it air-dry.
For women, the best thing to do is keep things simple. A slight trim and some easy beach waves are an ideal option for a type one. If you are heading to work, consider a tight low bun, à la Meghan Markle. Not only is this hairstyle simple and easy, but it also keeps you looking sleek and put together.
Pair your simple hair with simple makeup and clothing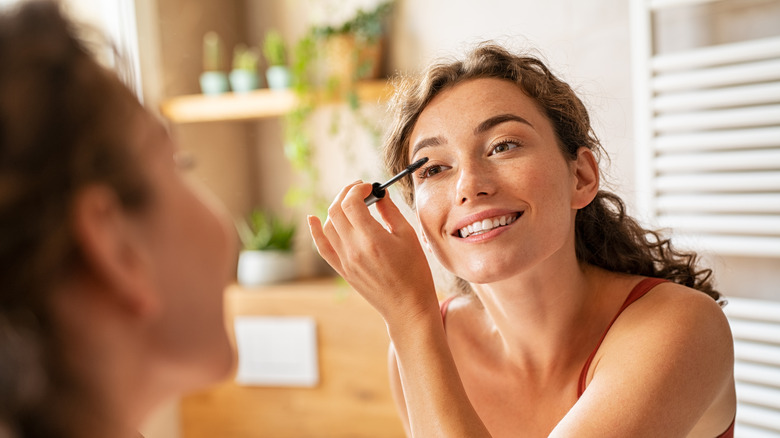 Rido/Shutterstock
You love things clean, but that doesn't mean you are always a wash-your-face-and-go type of person. Still, you likely keep your morning routine as simple and straightforward as possible. To add a bit to your look, Sunday Edit recommends applying a bit of your favorite mascara to feel fully put together and complete. They recommend the ​​Chantecaille Longest Lash Faux Cils Mascara specifically for ones.
As for your clothes, Glik's recommends a matching set. Having your top and bottom match is likely to put a little pep in your step: It's also easy to put together and hard to mess up, which speaks to your perfectionist side.