Meghan Markle's Kind Gesture To Moms Demand Action Volunteers Has Twitter Divided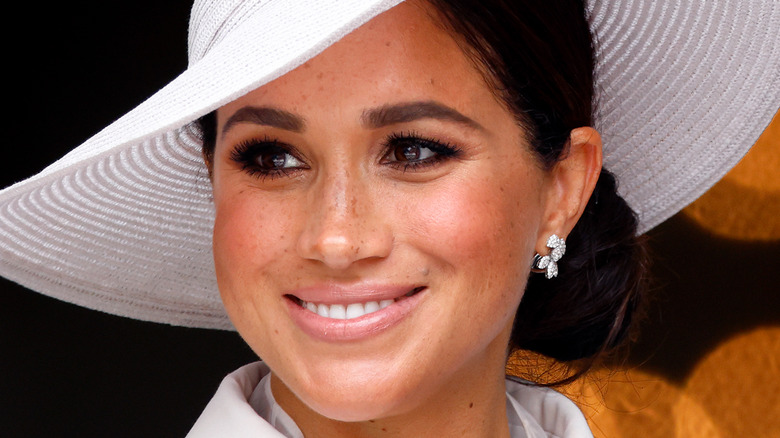 Max Mumby/indigo/Getty Images
The following article includes content about gun violence.
On December 15, 2012, the day after the Sandy Hook shooting, mom of five Shannon Watts launched a Facebook page that would end up turning into the Moms Demand Action, which is, according to its website, "a grassroots movement of Americans fighting for public safety measures that can protect people from gun violence." Nearly 10 years on from Sandy Hook, Moms Demand Action now has millions of supporters, and after the elementary school shooting in Uvalde, Texas on May 24, 2022, they gained over 20,000 new ones, per NPR.
One supporter of the Moms Demand Action is Meghan Markle. And she showed her support to Watts and her team with a gift of snacks and coffee. Watts tweeted that Meghan had donuts, cookies, bagels, and coffee delivered. Watts also posted a pic of the note on Markle's monogrammed stationery that accompanied the treats; it was a thank you to the organization and read, in part "I hope you feel energized in knowing that the work you're doing is vital and so deeply appreciated." She signed it Meghan, The Duchess of Sussex. Watts called the delivery both "delicious and appreciated" on Twitter, but not everyone on Twitter seemed to agree.
Some saw Meghan Markle's gift and encouragement as thoughtful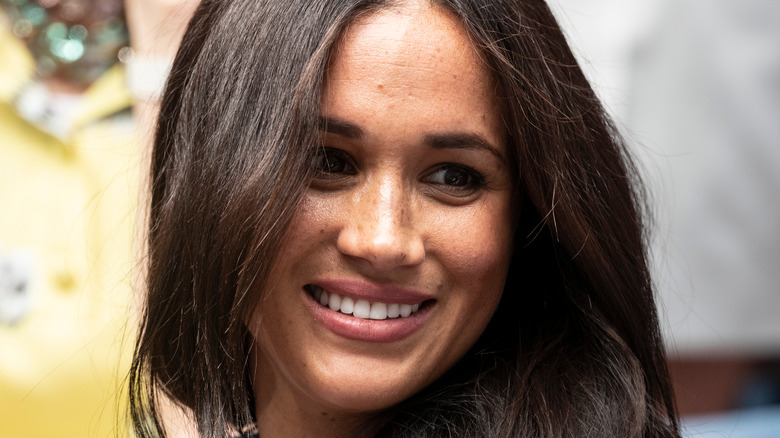 lev radin/Shutterstock
Some thought that Meghan Markle sending along coffee and snacks to Moms Demand Action was just a PR stunt. One wrote "She does nothing from her heart". They weren't alone. Another thought that Markle couldn't have really put in a lot of effort, tweeting "Her PRs drafted a letter, her secretaries typed it and she signed it." That signature was a point of contention for one user who thought it was disingenuous for Meghan to sign the letter with the title The Duchess of Sussex when she and Prince Harry had stepped away from royal duties, calling her "a hypocrite".
But there were others on Twitter who were fans. One called the gesture "sweet and thoughtful". Another wrote "How typically amazing of Meghan." One tweet highlighted the work that it takes for volunteers working with organizations like Moms Demand Action to keep at their work, and they commended Meghan for "providing practical support to volunteers on the ground". Meghan's gift even inspired one user to donate to the organization.
This isn't the first time that Meghan has provided support after the tragedy in Uvalde. Meghan visited Uvalde two days after the tragedy "in a personal capacity as a mother," per Town & Country. She visited the memorial at the Uvalde County Courthouse, and she stopped by the community center, which was hosting a blood drive, and helped deliver food to volunteers there, per Buzzfeed News.