The Strange And Twisted Story Behind Philip Kiriakis' Birth On Days Of Our Lives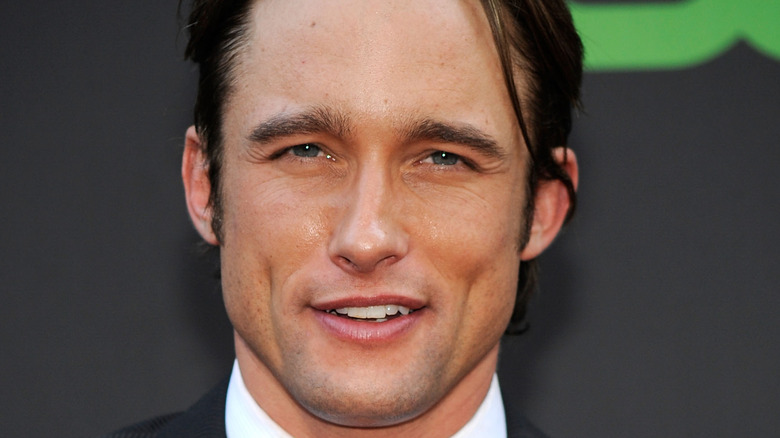 Frazer Harrison/Getty Images
"Days of Our Lives" viewers know that the Kiriakis family is one of the most important and influential in Salem. The Kiriakis family tree is long, and the family's patriarch is Victor Kiriakis (John Aniston). Over the years, Victor has been involved in a lot of drama and has oftentimes played the villain in messy situations (via Soaps in Depth). Of course, he is also known for his fierce love for his family, which consists of his only living son Philip Kiriakis (Jay Kenneth Johnson) and nephews like Xander (Paul Telfer), Justin (Wally Kurth), and Sonny Kiriakis (Zach Tinker). Victor also has multiple grandchildren such as Brady Black (Eric Martsolf) and Ciara Brady (Victoria Konefal).
Because Philip is the only living child of Victor, he stands to inherit the Kiriakis empire. Of course, Philip's life has also been full of ups and downs that have led him astray over the years, per Soaps. He has had drama that's included his first love Chloe Lane (Nadia Bjorlin), an affair with his best friend Shawn Brady's (Brandon Beemer) wife Belle Black Brady (Martha Madison), and more.
Sadly, Philip's life was full of craziness right from conception (via Soap Central), as longtime "Days of Our Lives" fans know that Philip came into the world in a very strange way.
Victor's love triangle with Kate and Vivian started the drama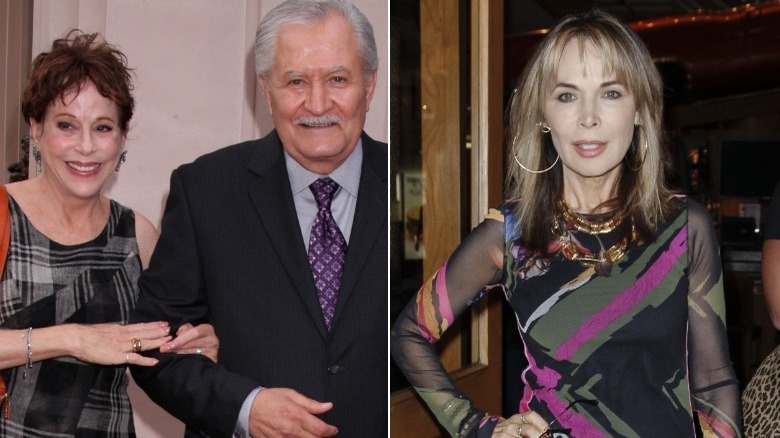 Kathy Hutchins/Shutterstock & Tibrina Hobson/Getty
Throughout the decades, "Days of Our Lives" has given fans some incredible love triangles. There have been triangles between Bo Brady, Hope Brady, and Billie Reed; John Black, Marlena Evans, and Roman Brady; Sami Brady, Austin Reed, and Carrie Brady; and many more. However, one of the most dramatic triangles in the NBC soap opera's history was that of Kate Roberts (Lauren Koslow), Victor Kiriakis, and Vivian Alamain (Louise Sorel), per Soaps in Depth.
After coming to Salem in 1992, Vivian met and fell in love with Philip Kiriakis' father. The two eventually got married, but their relationship didn't last long. Victor found himself drawn to Kate during his marriage. After falling hard, he opted to leave his wife to pursue a romance with her. Of course, Vivian was furious about Victor's betrayal and looked to get revenge. According to Soaps, in 1995, Vivian even orchestrated a plane crash in an attempt to kill Kate so that she could have Victor all to herself.
The feud between Kate and Vivian never died down, and the two battled it out until Vivian's dying day. Of course, Kate could never forgive her arch enemy for stealing something so precious from her — the ability to carry her son Philip.
Vivian gave birth to Philip after stealing Victor and Kate's embryo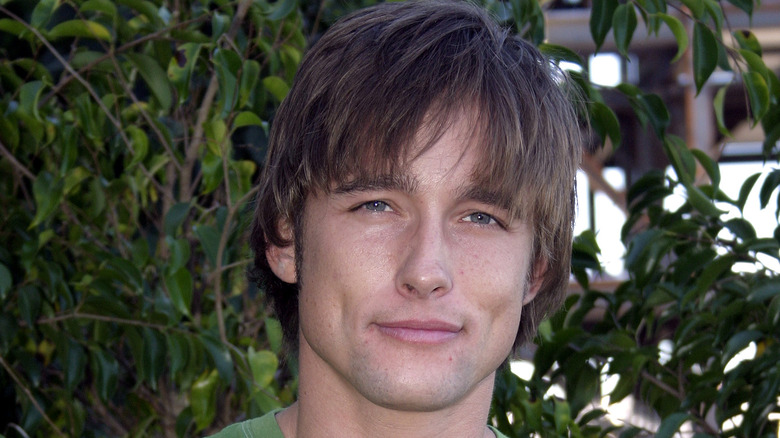 Tinseltown/Shutterstock
As part of her plan to win Victor Kiriakis back and get revenge on Kate Roberts, Vivian Alamain did the unthinkable. "Days of Our Lives" fans watched in the mid-'90s as Kate and Victor desperately tried to conceive a child of their own. When they couldn't do so naturally, they turned to doctors for help. Kate and Victor had an embryo created from their specimens which was supposed to be implanted into Kate's womb. However, Vivian found a way to ruin it for the couple. Instead of Kate being implanted with the embryo, it was implanted in Vivian instead (via Soaps).
Vivian hoped that carrying Victor's child would convince him to grow closer to her. However, her plan didn't work, and Vivian gave birth to Victor and Kate's son Philip Kiriakis in February 1995. Philip was aged to a teenager in 1999 and later became part of the "Days of Our Lives'" teen scene — which also included Shawn Brady, Belle Black, Chloe Lane, Brady Black, Mimi Lockhart, Rex Brady, Cassie Brady, and Jan Spears, per Soaps in Depth — of the early 2000s.
Over the years, Philip has grown into a businessman (via Soap Central) and has remained close with his biological parents, Victor and Kate.