The L'Oréal Mascara TikTok Can't Get Enough Of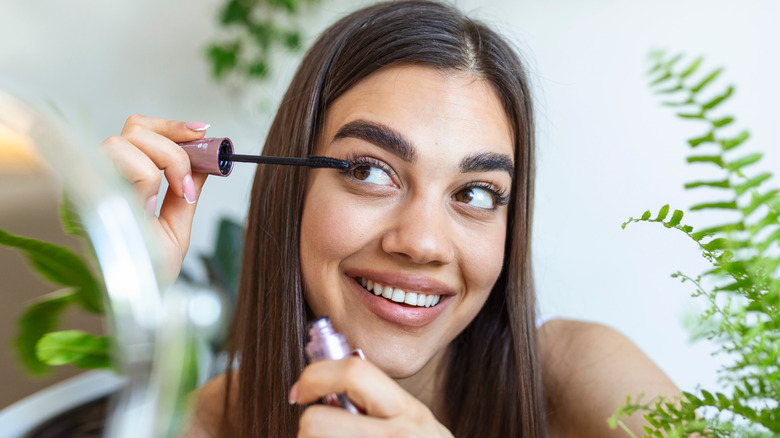 Photoroyalty/Shutterstock
We may receive a commission on purchases made from links.
There's no doubt that TikTok has become a powerful tool to find new skincare and makeup products. According to Grazia Daily, anything has the potential to become the next big thing, whether that's Charlotte Tilbury's Sun-Kissed Glow Bronzer or much-coveted lip plumpers. As pointed out by Vogue, a phrase that's becoming increasingly popular is "TikTok made me buy it." It may be a tongue-in-cheek statement, but there's no denying TikTok has become a platform that seriously influences what people buy. 
We all want long and luscious lashes without the flaking and clumping that often comes with volumizing mascaras. However, with such a wide range of mascaras out there, it's difficult to find the best fit for you. Other factors, including the issue that mascara looks different on each person depending on your eye shape, contribute to the confusion. Still, the latest product to catch the attention of TikTok users is a mascara made by L'Oréal Paris, and we found out why everyone seems to love it. 
This mascara has amassed a ton of views on TikTok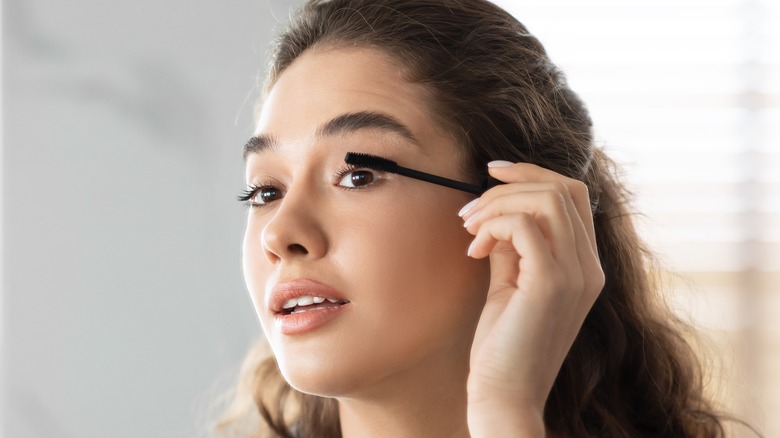 Prostock-studio/Shutterstock
The mascara that has captured the interest of TikTok is none other than L'Oréal Paris' Voluminous Noir Balm Mascara. The mascara, which retails for $12.99, promises to create dramatic volume and is also vegan, with 99% of ingredients coming from natural origins. According to Allure, this mascara is revered due to the fact you barely have to put in any work for it to look good. In her review, Devon Abelman explained that the mascara has balm in its name due to its conditioning properties. When she tested it on her hand, Abelman noted that the product felt thick and slightly sticky, though this texture wasn't noticeable on her lashes.
At the time of writing, the correlating hashtag for this mascara has 27.3 million views. The thousands of reviews all point to one thing, which is how nourishing the mascara feels on your lashes. Unlike other volumizing mascaras, L'Oréal Paris' offering gives the appearance of natural volume. This, along with its low price point, appears to be the mascara's main appeal. Moreover, the L'Oréal Paris Voluminous Noir Balm Mascara only contains 16 ingredients, a much smaller amount than most makeup products. This makes it fall under the category of more natural, or "cleaner," beauty products. 
Minimalist makeup products have increased in popularity over the past few years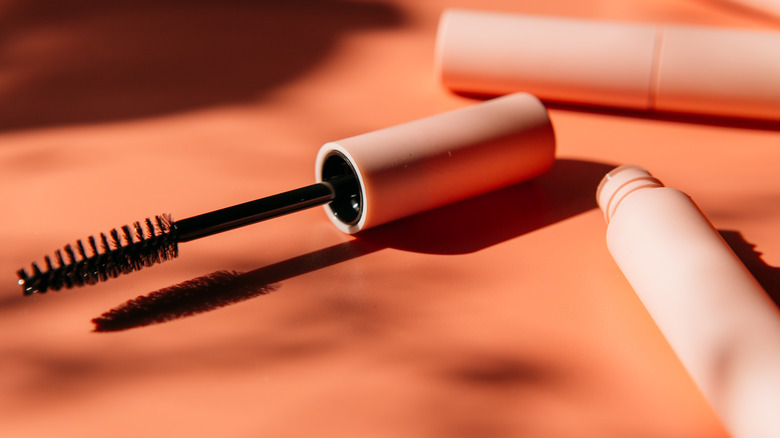 Alena Sadreeva/Shutterstock
Understated makeup, also known as clean beauty, has gained recent popularity. A major talking point on TikTok, the #CleanBeauty hashtag has about 842.8 million views. With these figures, it's clear that users are interested in discovering products that are good for their skin but still deliver noticeable results. Dazed Beauty notes that the clean beauty trend appeared to start back in 2014, when beauty brand Glossier launched to great acclaim and interest. The brand championed a dewy and glossy (hence the name) face of makeup that looked as though you barely had any on. Although Glossier has fallen out of the public eye recently (via Elle Australia), there's no doubt it helped to curate the "clean girl" aesthetic that has resurfaced in 2022. 
However, Refinery29 argues that clean beauty cannot be categorized effectively due to a lack of regulation. On TikTok, the sheer number of products under the hashtag helps to showcase the wide span of what people consider "clean." Many associate "clean" products with a minimal makeup look, which doesn't necessarily correlate. Whatever your view, there's no doubt that the L'Oréal Paris Voluminous Noir Balm Mascara is blowing up right now. It won't dry out your lashes, and it is less likely to irritate your skin due to its small ingredient list. At such a good price, it's a good choice if you prefer a more natural look.