How The June 28 New Moon Will Affect You If You're An Aries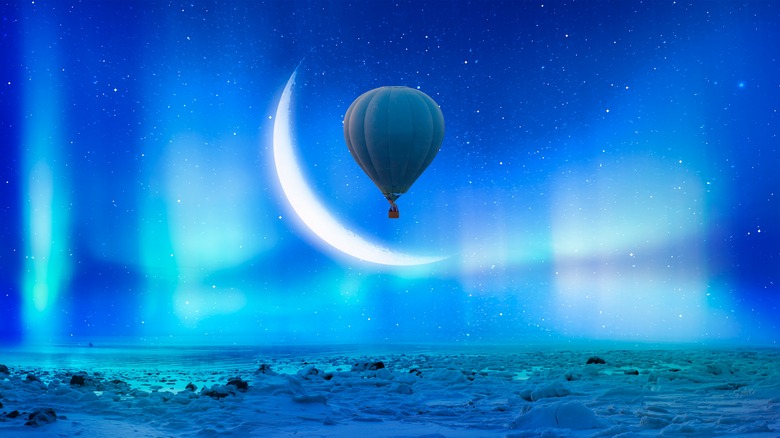 muratart/Shutterstock
The new moon on June 28 falls under the sign of the emotion-driven Cancer. Because the water sign is known for its nurturing ways, drive to achieve its goals, and ambitious dreams, every member of the zodiac can reap the benefits of the lunation. According to InStyle, this month's new moon will be the best time to start fresh in many aspects of your life, including your home.
This may mean that you'll need to do a good deep cleaning, declutter those problem areas, or just finish a home improvement project that you've been putting off. You'll love the way your home looks and feels once you get it done, and this lunation will provide you with the extra motivation you need to make it happen.
In addition, emotions may be high during the new moon. Astrologer Iva Naskova tells Refinery 29 that it may be a good time to do a little self-reflection, as well as reconnect with your loved ones. "It is a spiritually powerful time when we are able to connect with the people we love on a deeper level and realize that life is better when you have the people you love close to you," Naskova explained. "We should use this moon to give forgiveness, let go of past pain, and prepare to start fresh, energized, and liberated from toxic traits and energy."
For those born under the sign of Aries, family may be a big theme in your life during the new moon. 
Aries' home life with be highlighted during the new moon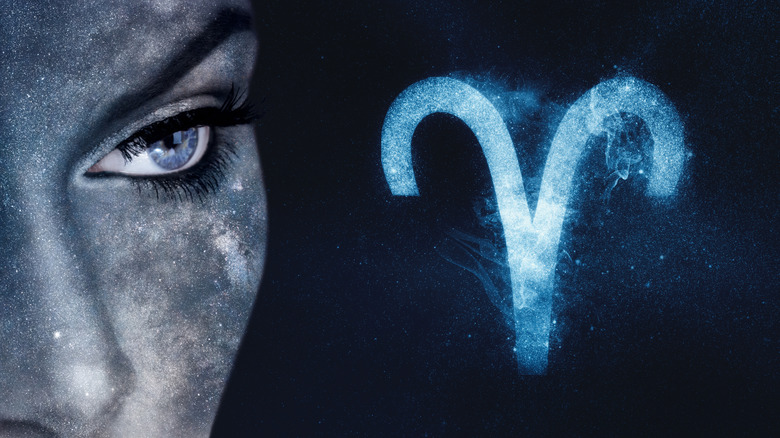 Allexxandar/Shutterstock
If you're an Aries (born between March 21 and April 19), the new moon on June 28 is set to highlight your home life. According to Bustle, the lunation will highlight relationships with your family and have you reflecting on how much you give and get from your family members.
Astrologer Ryan Marquardt notes that if you feel like those relationships are currently not serving your greater good, it may be time to take a small step back and focus on yourself for a bit. "There's a great possibility for better emotional connectivity with family members or roommates, but also a potential for being emotionally manipulated by parents or anyone they live with," Marquardt said.
Woman & Home suggests that Aries take stock of what they consider to be their home. This includes where you live, who you live with, and who you feel truly at home and comfortable with. The outlet also suggests going your own way during the new moon, Aries, and not following your friends or the crowd simply because they want you to, or it seems like the thing to do. Be sure to honor yourself and not worry about what others think about you at this stage in your life.  
Aries should be confident in their life decisions during the new moon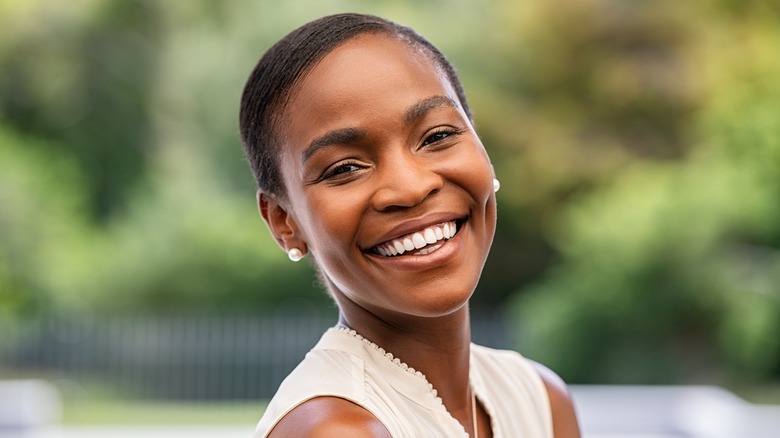 Rido/Shutterstock
InStyle suggests that the new moon on June 28 may challenge Aries' home life, but by sticking to your principles you'll find yourself feeling at peace and very calm with your decisions. Only you know what's truly right for you so don't be afraid to speak up.
Cosmopolitan adds that the fire sign should feel confident and secure during the lunation. While the past may have you rethinking your current decisions, don't let fear rule over what you want or know to be true. Although you could feel a bit nervous about going in a different direction than your loved ones, know that it's okay to put your own needs first at times.
The new moon appears to be a time of big change and transformation for Aries, and it seems that the sign will be faced with some big decisions about their future amid the lunation. However — by staying true to themselves — Aries can't go wrong, despite the opinions of those around them.