Princess Beatrice Found Herself In A Sticky Situation At Glastonbury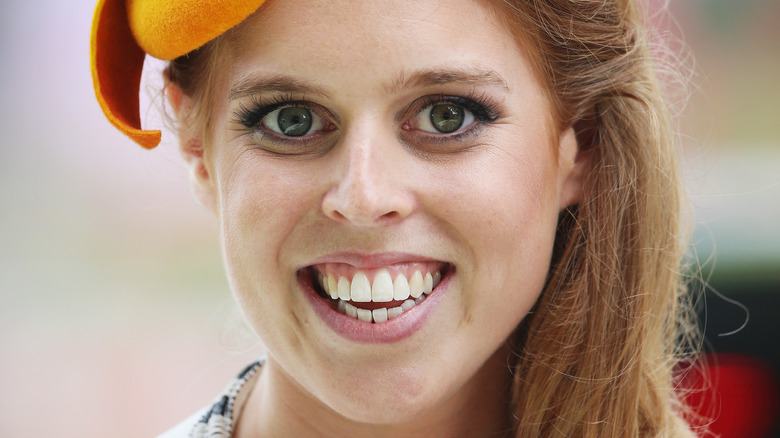 Chris Jackson/Getty
Princess Beatrice's life is anything but ordinary. As one of Queen Elizabeth II's eight grandchildren, this royal is 10th in line for the throne. This means that the daughter of Prince Andrew and Sarah, the Duchess of York, lives a life that is anything but private. From constantly getting photographed by the paparazzi to attending an endless slew of public events, Princess Beatrice is under the same watchful eye as the rest of the royal family, with photographers catching even their most embarrassing moments (via Insider). That's not to say being a famous public figure doesn't have its perks. According to Insider, Princess Beatrice is close friends with celebrities such as Ashton Kutcher, Mila Kunis, and Karlie Kloss — and has even performed in a feature film alongside Emily Blunt (via Latin Times).
Even though Princess Beatrice may be married to multi-millionaire Edoardo Mapelli Mozzi, she does have a few commonalities with us regular folk. For one, the London-native is not a full-time royal, but a career woman. According to Good Housekeeping, Princess Beatrice dabbles in both finance and consulting. Another relatable aspect of this royal's life? She still has to grapple with embarrassing moments. The 33-year-old royal was recently caught in a sticky situation at a Glastonbury Festival.
Princess Beatrice's card was declined three times at the Glastonbury Festival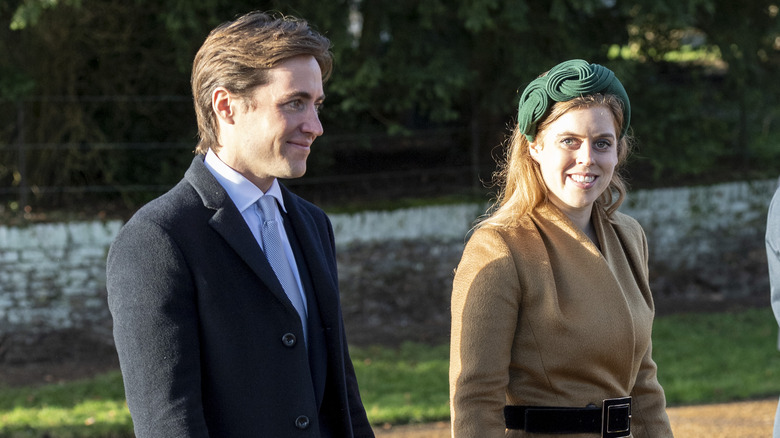 UK Press Pool/UK Press/Getty
According to Daily Star, Princess Beatrice and her husband were two of many who made an appearance at Glastonbury, the biggest music festival in the UK. The married couple blended in with the rest of the crowd, donning trendy festival outfits. Princess Beatrice kept things chic with a khaki utility-style dress, while Edoardo Mapelli Mozzi wore a simple but sleek jacket and black jeans. Some of the festival headliners included Billie Eilish, Paul McCartney, and Olivia Rodrigo (via ITV).
Unfortunately, the princess experienced a small hiccup on her fun day out. After purchasing some food from a Michelin-star restaurant, Princess Beatrice attempted to pay, only to have her card declined not just one, but three times. The royal was left "red-faced" over the incident, according to The Daily Star.
Aside from this minor mishap, this famous figure seemed to enjoy the festival. The Independent noted that Princess Beatrice and her husband were joined in the crowd by other celebrity couples including Dakota Johnson and Chris Martin, along with Kit Harrington and Rose Leslie.